Forums
NAVA regularly host public discussions on various topics affecting the Australian visual and media arts, craft and sectors.
Art, Agency, Action: Melbourne
Participatory Forum, Testing Ground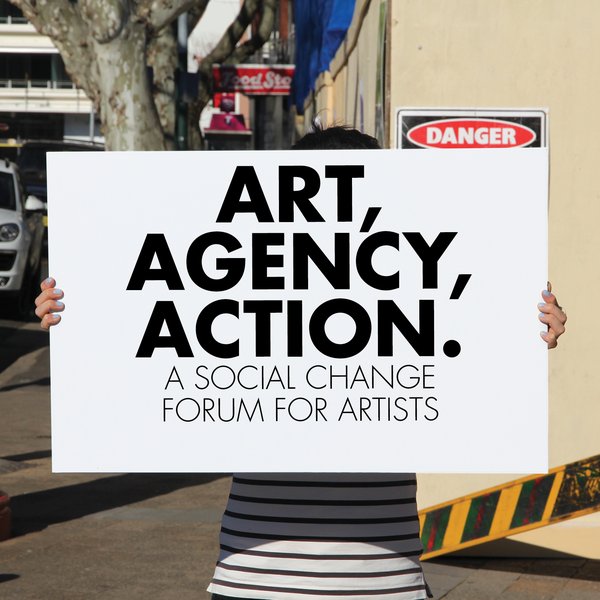 The Melbourne installment of our social change forums for artists and activists to discuss models for change and strategies for the future of our arts ecology, held at Testing Ground in July 2017.
Art, Agency, Action: Sydney
Participatory Forum, Firstdraft Gallery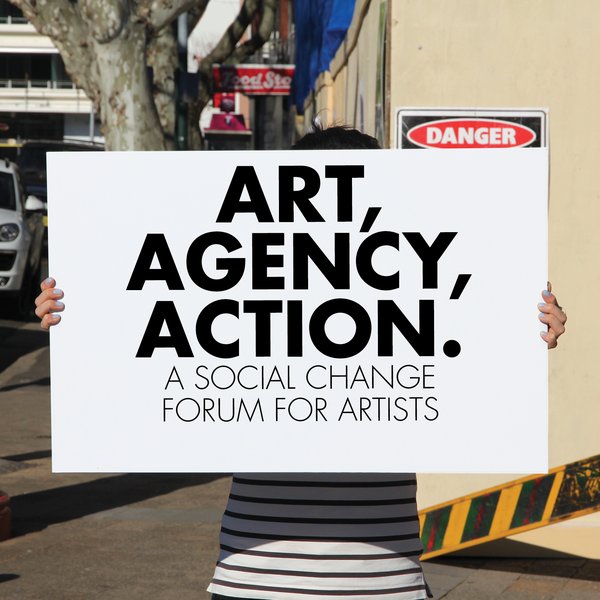 The Sydney installment of our social change forums for artists and activists to discuss models for change and strategies for the future of our arts ecology, held at Firstdraft Gallery in July 2017.
Working together with artists, Brisbane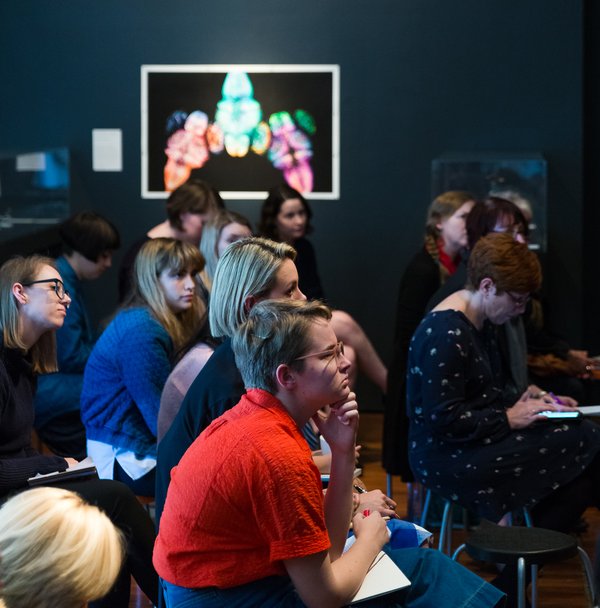 A half-day professional development intensive for emerging arts workers was held in August 2017 with Andrea Higgins, Bianca Beetson, Lisa Bryan-Brown and Sarah Barron. Facilitated by Claire Sourgnes and presented by NAVA and Artisan.
Panel discussion, Melbourne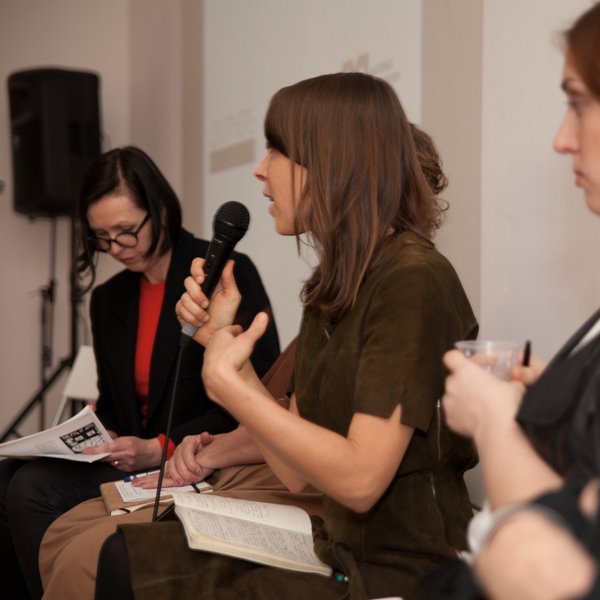 A public forum discussing contemporary curating in light of the findings of the CoUNTess Report, and what meaningful action looks like beyond rhetoric was held in September 2016 with Virginia Fraser, Kelly Gellatly, Camila Marambio, Elvis Richardson, Patrice Sharkey, chaired by Dr Rebecca Coates.
The Gig Economy, Brisbane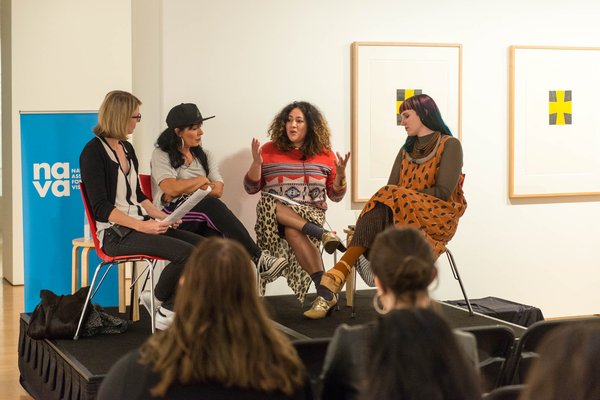 Photography by Joel Devereux
This panel discussion examined the changing role of the curator, both in Qld and internationally and asked; how does the shifting global economy and workforce impede or expand the role of an Independent curator? Panel featured Chantal Fraser, Pat Hoffie, Samantha Littley & Kellee Uhr.
Should principles apply to philanthropic or sponsor relationships?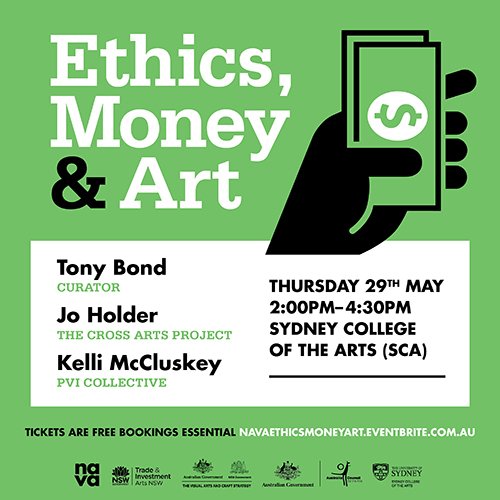 The ethics of arts support became a much debated topic when artists threatened to withdraw their participation in the 2014 Biennale of Sydney because of the business activities of a major donor in winning a contract to provide services to refugee detention centres. In May 2014, NAVA presented this public forum in partnership with Sydney College of the Arts (SCA) featuring Jo Holder, Tony Bond, Oliver Watts, Kelli McCluskey, and Phillip Wright.
I Don't Work For Free: Tensions In Artist Run Initiatives
Hobiennale 17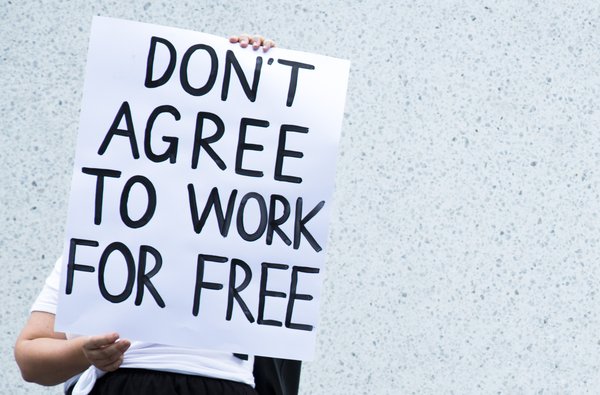 A participatory discussion on NAVA's Fair Pay for Artists campaign and what it means for ARIs as part of the HOBIENNALE arts festival HB17.
Town hall style, Sydney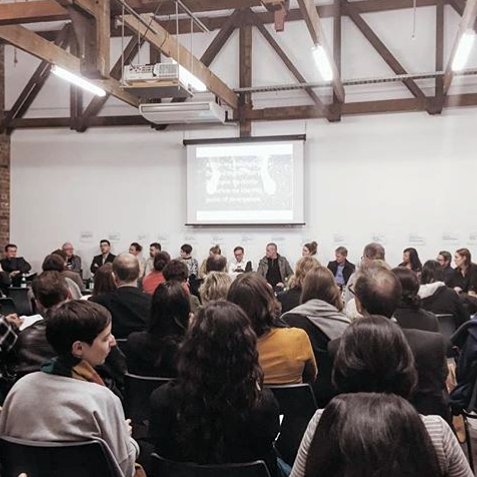 A series of NAVA and Artspace Sydney hosted 'town hall' style public discussions exploring current issues affecting the S2M arts sector.
Let's Talk About Curating, Baby
Curatorial Methodologies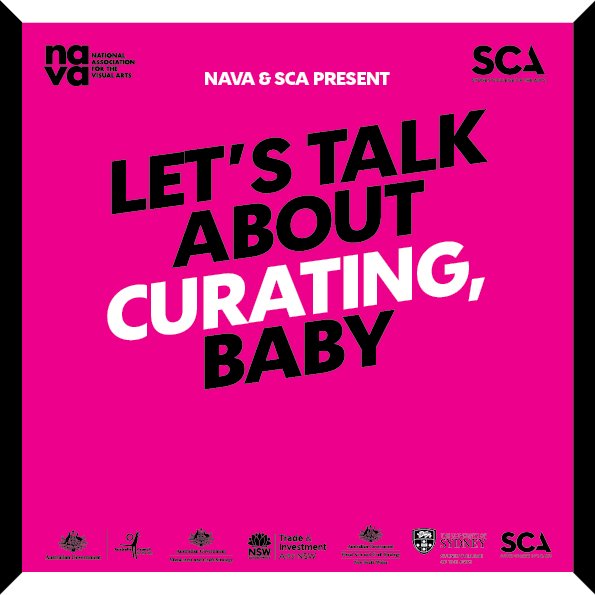 Presented in partnership with Sydney College of the Arts (SCA), this forum unpacked some of the debates and tensions of what it means to be a contemporary curator in Australia today - with Zanny Begg, Michael Dagostino, Blair French and Tulleah Pearce, chaired by Nicholas Tsoutas, May 2015.
Making a Career in the Arts
Presented by SAMAG in collaboration with NAVA and Artspace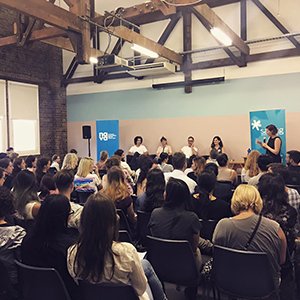 Recognising the median creative income for Australian artists is well below the national average, we check in with four Sydney artists and arts practitioners to talk the highs, lows and everything in between for creating a career in the arts.
With Artspace curator Talia Linz, and artists Lara Merrett, Jonny Niesche, Huseyin Sami, facilitated by NAVA Deputy Director, Brianna Munting, March 2017.
NAVA Book Club: Indigenous Methodologies
as part of Volume: Another Art Book Fair
Photography by James Photographic Services.
A facilitated discussion with Doreen Mellor, Amala Groom, Nadeena Dixon & April Phillips around Indigenous methodologies and protocols in the arts as part of Artspace Ideas Platform, Volume: Another Art Book Fair, October 2017.
Queensland Salon Sessions
Artist Roundtables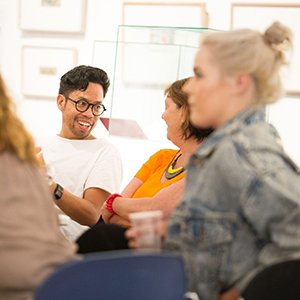 A series of participatory conversations identifying the issues / challenges, and ideas / opportunities faced by visual artists, facilitated by NAVA's Brisbane-based Queensland Program Coordinator and funded by Arts Queensland.
In 2016, we hosted roundtables in Brisbane and Toowoomba.
Female identifying artists and arts workers, Western Sydney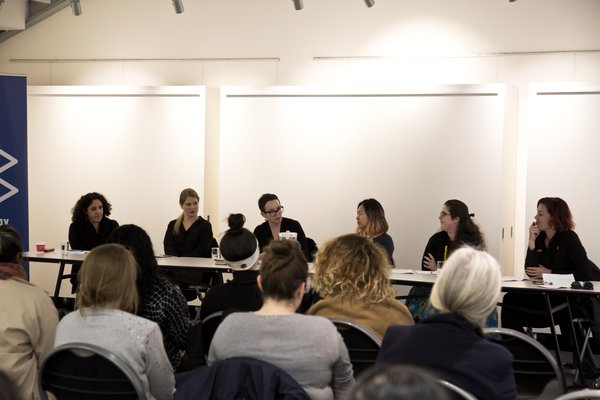 Photography Tanja Bruckner
A forum discussion at Bankstown Arts Centre, reimagining the future of equality in the art with a view to developing a policy document for the industry. Speakers included Grainne Brunsdon, Megan Monte, Mouna Zaylah, Natalie Wadwell and Tian Zhang. Facilitated by Brianna Munting, June 2017.
The Artist as Entrepreneur
Balancing art and money, Melbourne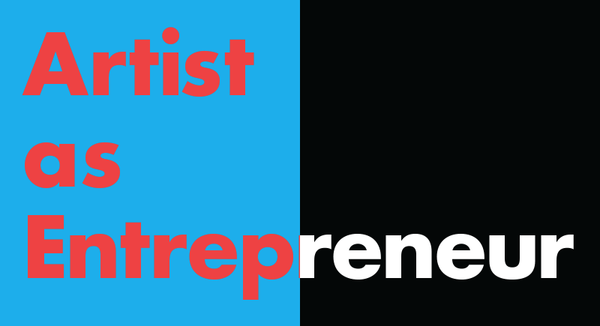 A professional development forum for emerging and mid career artists in partnership with Print Council of Australia.
Studio tour and panel discussion, Parramatta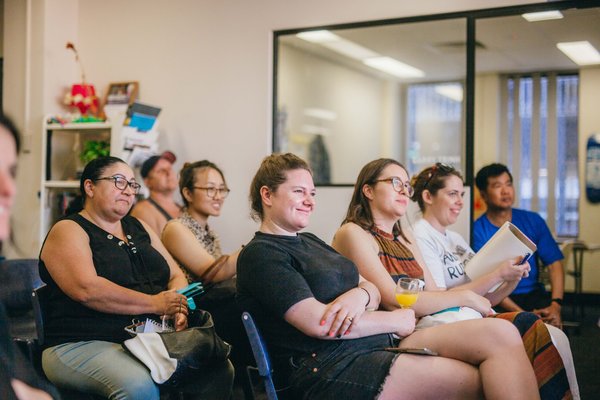 Photography by Nick McKinlay
The Artist Exchange was hosted in partnership with Parramatta Artist Studios and SAMAG in November 2017. The afternoon included a tour of the artist studios and a panel discussion with established artists, Khaled Sabsabi, Justene Williams, Khadim Ali & Salote Tawale, facilitated by Sophia Kouyoumdjian. The discussion explored the key challenges, opportunities and experiences of the artists in building their art career.
A Conversation with Australia's Independent Art Sector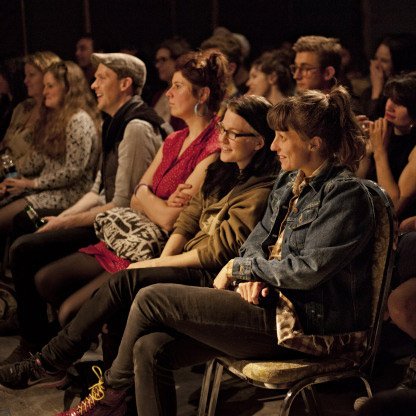 We Run This. Photo: Matthew Venables
We Run This was hosted in partnership with 107 Projects and Sydney Arts Management Advisory Group (SAMAG), and was presented as part of Vivid Ideas 2016. Speakers from areas of urban planning, regulation, policy advocacy, arts and academia explored how ARIs operate, opening up conversation for how to facilitate the sustainability of existing spaces, as well as encourage the emergence of ARIs in more communities across Australia.
Check out the live blog from the forum, via 107 Projects.
Visual Arts Forum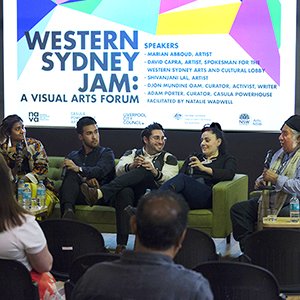 Photo: Campbell Henderson
A visual arts forum was held in early November 2016 at Casula Powerhouse with key visual arts figures from Western Sydney: Marian Abboud, David Capra, Shivanjani Lal, Adam Porter, Djon Mundine, facilitated by Natalie Wadwell
ARI symposium, Cairns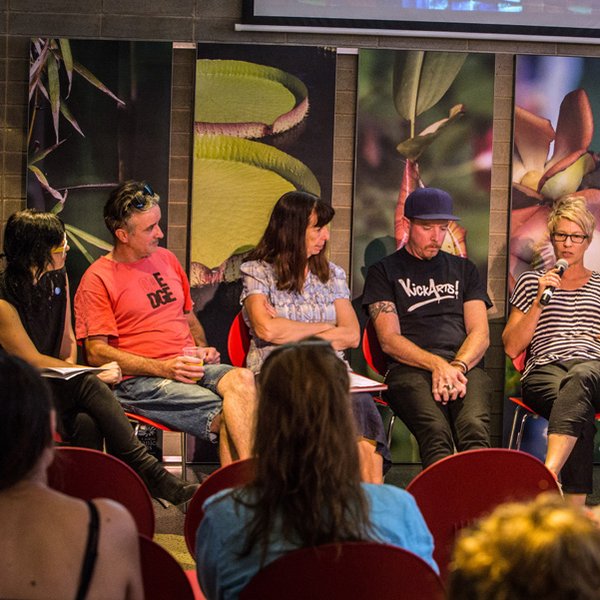 On 11 October 2016, Why Flock? brought interstate ARIs together to share their experiences, successes and lessons learned: Alaska Projects (NSW), Artists@Work (Qld), Brisbane Artist Run Initiative Festival (BARI), Corflute ARI (Qld), Crate 59 (Qld), Firstdraft (NSW), Inkmasters (Qld), One Place After Another (Qld), TCB art inc. (Vic), Trolly Studio (Qld), The Upholstery (Qld), West Space (Vic).