Money
Artists' fees, grants and funding opportunities, selling your work, managing your income and taxation.
Grants, Awards, Prizes and Competitions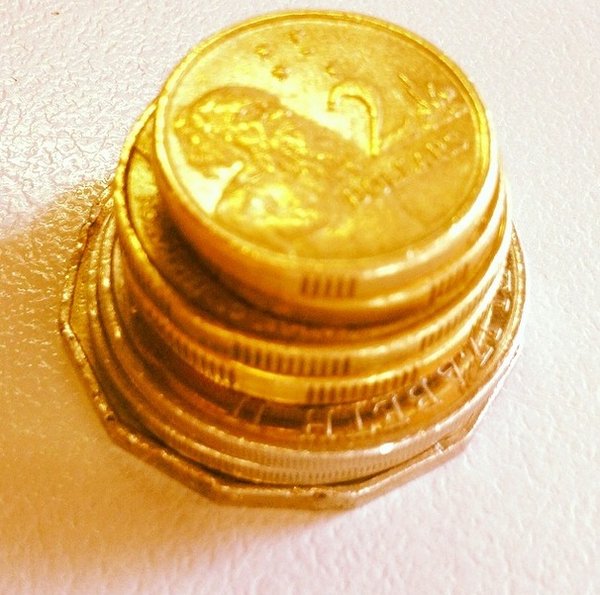 Grants are a great way to secure income for your practice, projects and professional development. Awards, prizes and competitions can offer impressive prizes for the winning entrants and provide opportunities to sell and exhibit you work. Read more for some general support information to help when applying for grants, prizes and competitions.
Budgeting for Artist Fees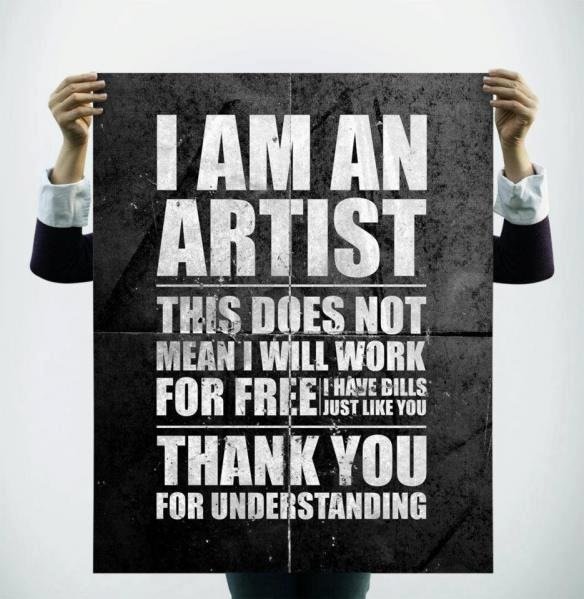 As part of most government (federal, state and local) grant applications, artists need to submit a budget that includes fees for the production of the project, workshop or art work. NAVA's Code of Practice sets out the benchmark industry standards for Fees and Wages for artists, curators, administrators, workshop facilitators and many more so when you are writing a budget make sure your refer to these rates.
#FairPayForArtists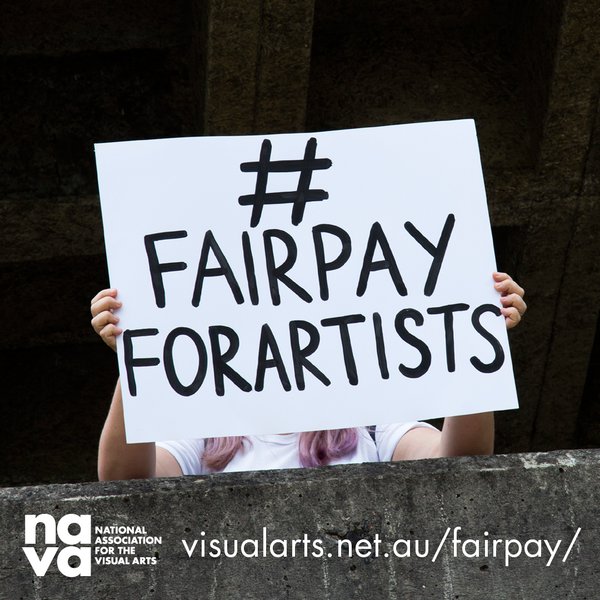 Based on the evidence revealed by NAVA's 2016 survey of art industry practices around the country, NAVA has renewed its campaign to gain recognition of a group of rights for artists and other art professionals. This includes artists' fees, superannuation for artists and art workers and a pension supplement to be paid when artists' incomes drop below the poverty level.
How much should you charge?

Copyright Agency and Viscopy are not-for-profit rights management organisations that connect users with creators of content. Both organisations are committed to advocating for artists' rights and provide services that ensure they are fairly rewarded for the use of their work by issuing licences and collecting fees on their behalf.
Representing over 11,000 Australian and New Zealand artists and more than 36,000 international visual artists, Copyright Agency|Viscopy are the leading specialists in rights management in Australasia.
By becoming a Copyright Agency|Viscopy member you can have Copyright Agency|Viscopy manage the licencing of your work on your behalf. Those seeking a licence to use your work would contact Copyright Agency|Viscopy directly and be required to pay the fees as listed on Viscopy's website. Copyright Agency|Viscopy membership is free, payment for their services is taken as a percentage of the licencing fees collected.
Viscopy has a listing of standard licencing fees. Costs differ depending on how your work will be used. These can be used to form the fee you charge when licencing your work.
Other options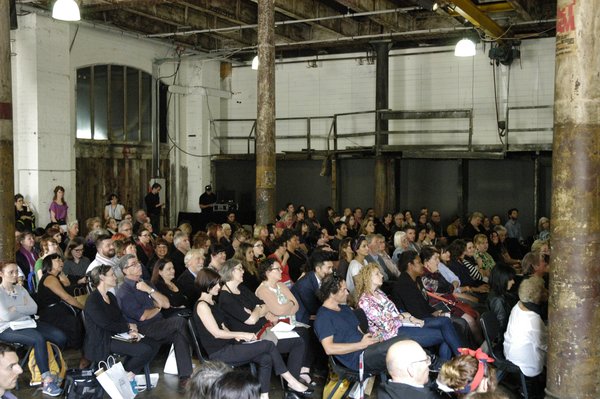 Grants aren't the only way to raise funds. Why not get a crowd to support your project? Crowdfunding involves raising money to fund your project or program from a large group of people usually via a web based platform allowing supporters to engage with the project on a personal level.
The Australian Cultural Fund is a collective funding platform for Australian artists. The fund was established in 2003 to encourage donations to the arts, and is managed by Creative Partnerships Australia. The Australian Cultural Fund operates similarly to private crowd funding websites. Through the Australian Cultural Fund website artists can register their project and invite supporters to donate. Creative Partnerships' unique Deductible Gift Recipient (DGR) status allows the ACF to offer tax deductibility to donors. The money raised is then distributed to the artists as grants.
Sponsorships and External Funding
Sponsorship agreements between artists and the commercial sector provide income and in-kind assistance for a wide range of activities and outcomes. Sponsorship is usually reserved for large established arts organisations and companies, however, sponsorship can also be a great way for a small organisation or group of artists to find support. On our Guides page under the Sponsorship and Philanthropy category you will find information on how sponsorship works, how to find a sponsor and planning a sponsorship proposal.
Like many artists looking for public support Mark Shorter has been both successful and unsuccessful in receiving public funding. In this video he discusses the importance of pursuing an arts practice in the face of adversity. You can also find Mark's factsheet on dealing with rejection below.
Help!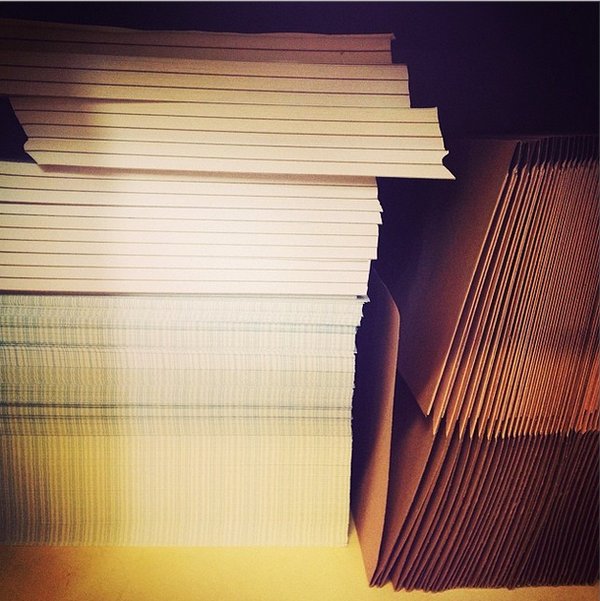 As an artist working today, your income may come from a variety of sources and when you are running your practice as a business you will need to keep records not only of your business but also yourself as an artist and your work. On our Guides page you can find some great general support information that can assist you with developing and managing your income sources under the Business Skills category. You can also find some relevant templates under the Project Management and Marketing categories.
Guides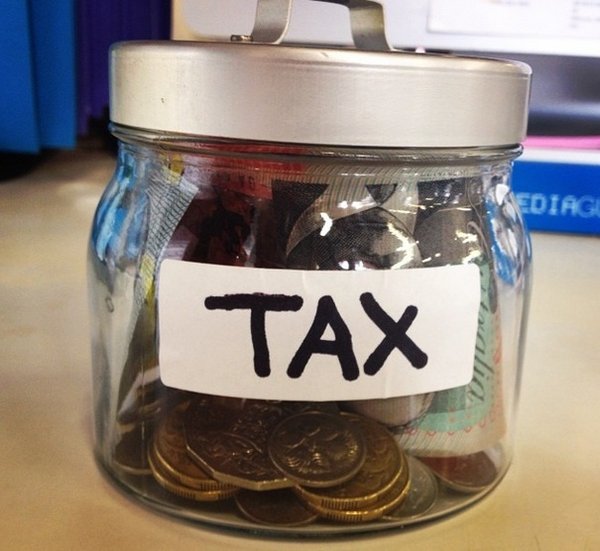 Running your practice as a business means being obliged to deal with tax issues. Being on top of these issues from the start can save you from nasty surprises! On our Guides page under the Tax category you will find factsheets addressing GST to help you understand how GST operates between galleries and artists as well as the Public Taxation Ruling: carrying on business as an artist.