Writing A Great Application: Unlock Your Next Opportunity
NAVA presents a workshop on writing great applications for Northern Beaches Council.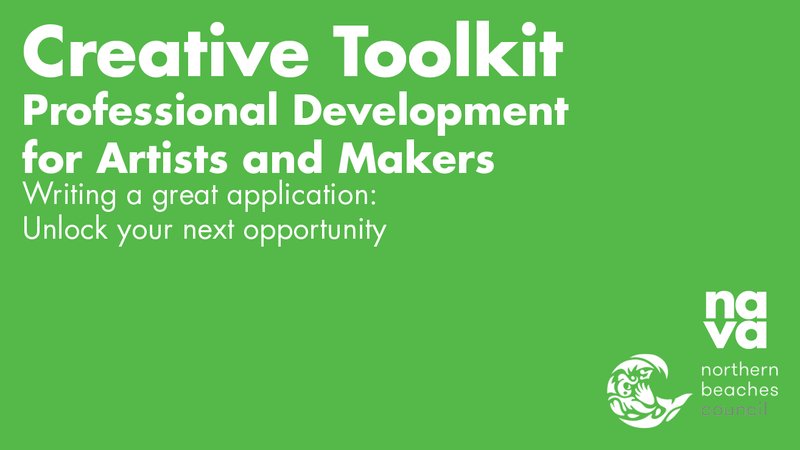 Northern Beaches Council is hosting Creative Toolkit: Professional Development for Artists and Makers - a series of workshops at Creative Space in North Curl Curl. Two sessions are being presented by NAVA.
Writing A Great Application: Unlock Your Next Opportunity
6-8pm Wednesday 6 June 2018
- Language to use in applications
- How to best present your information
- How to best present yourself in an artist bio
- Presenting your images and support material
Creative Space 105 Abbott Rd, North Curl Curl NSW 2099
Free entry
Bookings essential: creative@northernbeaches.nsw.gov.au
Enquiries: 9942 2488
Upcoming
NAVA presents: Building your audience
Wednesday 5 December, 6 - 8pm