Valuing Your Work
Free workshop, 5:30pm - 7:30pm 5 September 2019 at Bathurst Regional Art Gallery, NSW.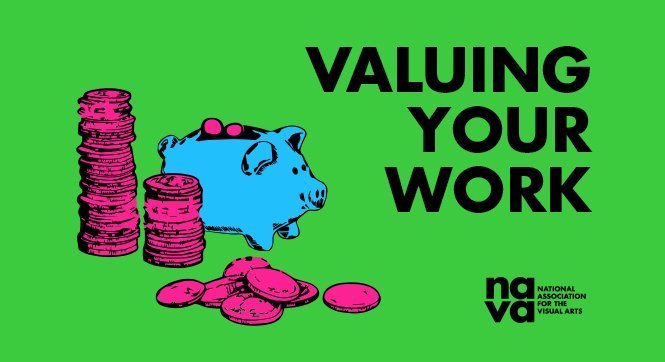 This workshop covers the fundamental principles in valuing and pricing your artwork. We will cover best practice standards in pricing structures, payment schedules and artists' rights in this interactive workshop focused on building professional practice and sustainable careers for Australian artists.
You will also learn a bit about NAVA and be introduced to the Code of Practice for the Professional Australian Visual Arts, Craft and Design Sector. The Code is both a record and a benchmark of best practice across the contemporary arts including legal, ethical and financial business practices, as well as thorough arts industry guidelines.
Location: Bathurst Regional Art Gallery
Date: Thursday 5 September 2019
Time: 5:30pm - 7:30pm
This project is supported by the NSW Government through Create NSW.
NAVA acknowledges the traditional owners and custodians of the land where this event is taking place, the Wiradjuri peoples and others who traded on, travelled through and connected with this land, and continue to do so. We recognise all Custodians of Country throughout all lands, waters and territories. We pay our respects to the Elders past, present and emerging. Sovereignty was never ceded.