WA Writing & Publishing Forum
20-21 June 2019, City of Perth Library and History Centre WA.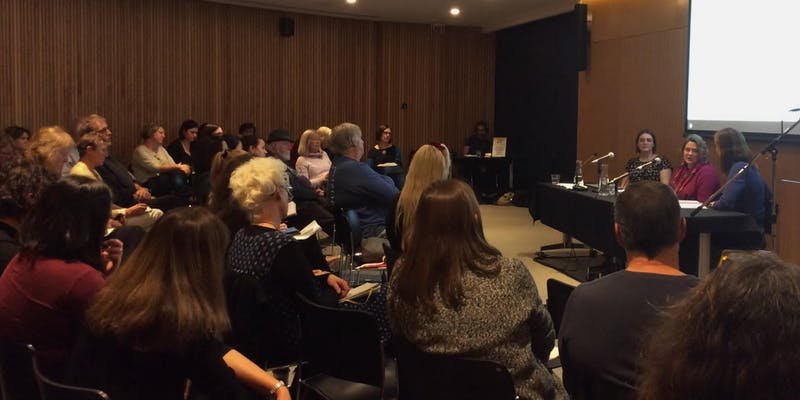 The annual WA Writing and Publishing Sector Forum, curated by Writing WA, provides sector practitioners with the opportunity to network and to discuss current trends, issues and opportunities in the sector.
The Forum spans two full days and each day has been structured in two halves – morning and afternoon – so that you can attend both days, a single day, or any combination of half days that you prefer.

Thursday 20 June, morning: The Business of Writing
Esther Anatolitis, Executive Director, National Association for the Visual Arts - Investing in Yourself
Nicola Evans, Cultural Fund & Reading Australia Officer, Copyright Agency - All About the Cultural Fund
Rosanna Arciuli, Member Communications & Stakeholder Relations, Copyright Agency - Copyright in Australia
Dr Laurie Steed, Writer - Writing Successful Applications
Annabel Smith, Writer - How Writers Earn Money
Thursday 20 June, afternoon: 360 Degree Content - New Platforms and Adaptation
Dr Margaret Merga, Reading engagement expert - Reading Engagement for Tweens and Teens
Raathi Chota, Teenage Wattpad author - Creating a Book and Building an Audience on Wattpad
Ceinwen Langley, Author, Scriptwriter, Game Writer - Building a Diverse Writing Career
Matthew Horrocks, Screenwest - Adaptation of Written Works to Other Formats
Friday 21 June, morning: Updates From Our Backyard
Sisonke Msimang, Curator – Literature & Ideas and Anna Kosky, Producer, Perth Festival - Update from Perth Writers Week
Viv Barton, President of Public Libraries Western Australia - Public Library Sector Update
Sharon Flindell and Deidre Robb, Writing WA - Writing a New Chapter
Sarah Runcie, Australian Publishers Association - Inclusive Publishing
Barbara Patison, State Library of WA - NED National edeposit Legal Deposit system
Friday 21 June, afternoon: Writing About Art
Esther Anatolitis, Executive Director, National Association for the Visual Arts - The Importance of Writing About Arts and Culture
Nina Levy, Co-founder and editor of Seesaw Magazine and Rosalind Appleby, Editor of Seesaw Magazine - Seesaw Magazine
Panel discussion on Issues and Opportunities:
Ted Snell - Director of the Cultural Precinct at the University of Western Australia
Shelagh Magadza - Executive Director of the Chamber of Arts and Culture WA
Guy Boyce - Artistic Director / CEO of the Mandurah Performing Arts Centre, Chair of CircuitWest, Chair of Writing WA