Where To Now?
Advocacy workshop with Esther Anatolitis, 6-8pm Tuesday 25 February, Carclew Ballroom, 11 Jeffcott St, North Adelaide SA.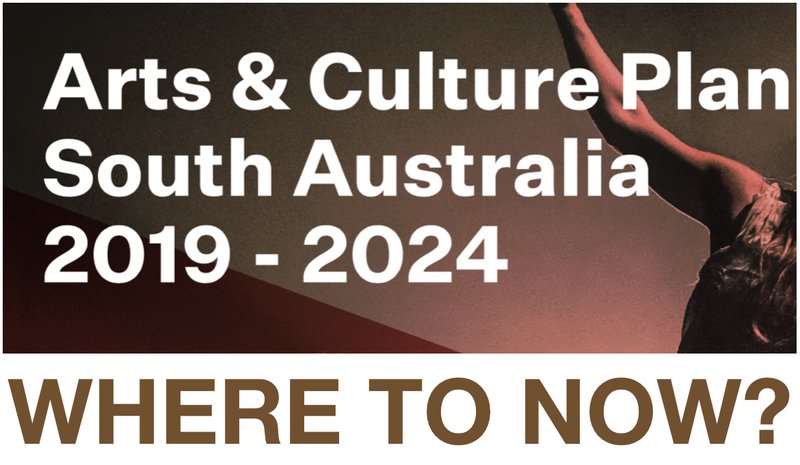 An evening workshop for the Arts Industry Council of SA (AICSA) and Guildhouse community that draws on the SA Arts & Culture Plan as a sector development and advocacy tool.
What did its consultation, development and publication achieve for the sector? What will we prioritise for further development and shared advocacy?
The workshop will be led by NAVA Executive Director, Esther Anatolitis who specialises in advocacy strategies for the arts and culture sector.
Tuesday 25 February 2020
Carclew Ballroom, 11 Jeffcott St, North Adelaide
5:30pm: Bar Open and light refreshments
6pm-8pm: Workshop Free entry, registration essential