The National Association for the Visual Arts (NAVA) is pleased to announce Torika Bolatagici as the 2018 recipient of the $3000 Carstairs Prize.
This year, the Prize was awarded to Torika Bolatagici who is using the money to fund "Black Tourmaline" presented by The Community Reading Room.
Bolatagici has been running the Community Reading Room for the past five years as a discursive project that generates discussion about the inclusivity of creative arts education and specifically how our institutions of knowledge privilege particular methodologies and ways of knowing. The Carstairs Prize funding will contribute to "Black Tourmaline" at Testing Grounds in Melbourne.
On receiving the prize Bolatagici said "It is an absolute honour to receive the 2018 Carstairs Prize. This funding will enable the extension of the Community Reading Room project in 2019. Specifically the presentation of 'Black Tourmaline' at Testing Grounds - a site-specific installation and participatory project that invites the public to contribute to an archive of lived-experiences of education over a period of 24-days. A collaborative curated program of workshops and panel discussions will unpack ideas around self-determined spaces for learning, healing and knowledge-sharing outside the academy. Thank you to the National Association for the Visual Arts (NAVA) and Carstairs Prize donor for this wonderful opportunity."
We look forward to seeing "Black Tourmaline" unfold in 2019.
Abdullah M. I. Syed wins the 2017 Carstairs Prize
Abdullah M. I. Syed is a Western Sydney based Pakistani born artist and designer who sees art as a balancing act of archiving and re-articulating forms of memory, myth, tradition and belonging. His art practice inhabits socio-political, religious and financial power structures, mainly emerging out of the ever-growing rhetoric of conflict and (mis)representation of faith and culture.
The Carstairs Prize offers $3,000 assistance to a mid-career Australian artist to present a socially engaged art project that embraces participatory and collaborative experiences. The aim of the funding is to bring participants into active dialogue with the artist in order to involve audiences beyond the art community.
As the recipient of the prize Syed will present a cross-cultural project that aims to recreate an age-old Islamic artist-apprentice practice, rooted in the Middle East and South-Asia, by directly engaging the Adelaide artisan community to research in the area of Islamic and western traditions of weaving and patterning as a platform for reciprocal learning, cross-cultural dialogue and knowledge sharing. Syed will create new drawings and installations including a collaborative artwork out of shredded US dollar banknotes that he sourced through an auction house in Sydney. The works will be shown at ACE Open, Adelaide, as part of the exhibition, Waqt al-tagheer: Time of change in March 2018.
Syed says "I am pleased and very grateful to have been awarded the Carstairs Prize, 2017. This award will contribute towards my on-going cross-cultural and regional study of South Asian and Islamic Arts and Crafts in Australia and provide the chance to get to know and collaborate with the cultural community of Adelaide. Thank you to National Association for the Visual Arts (NAVA) and Carstairs Prize donor for this exciting opportunity to contribute meaningfully to Australian culture, visual arts and research community."
This is a new program supported by the donor of the previous Carstairs Residency Prize. Named after the Carstairs, the prize drew its name from an intriguing and eccentric blend of writers, poets, painters, pianists, and illustrators who immigrated to Australia from Fife, Scotland in the 19th century.
NAVA and the Bundanon Trust are pleased to announce that Shoufay Derz is this year's recipient of the Carstairs Residency Prize.
Shoufay Derz is a Sydney based artist of both German and Taiwanese ancestry. Through the mediums of photography, sculpture and video installation her recent artwork is a personal reflection on death and the meaning of emptiness.
As the recipient of the award Shoufay will complete a residency at Bundanon January - February 2017 where she will create new video, text and sculpture works inspired by the natural landscape of Bundanon and the Shoalhaven river. These works will be shown at Manly Art Gallery and Museum and Artereal Gallery, Rozelle NSW in 2017.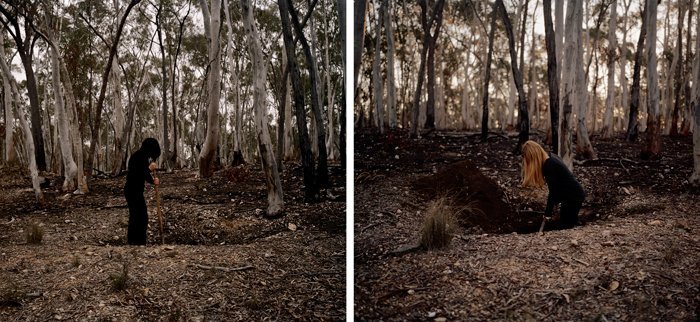 NAVA, Bundanon Trust and our private philanthropist are pleased to announce the winner of the 2015 Carstairs Residency Prize is Annee Miron. Annee will use her time at Bundanon to create the foundations of new works that use weaving and knotting to make monumental forms reflecting that country. It provides a rare opportunity to research and experiment with these old construction techniques whilst in contemporary dialogue with other who explore that same environment.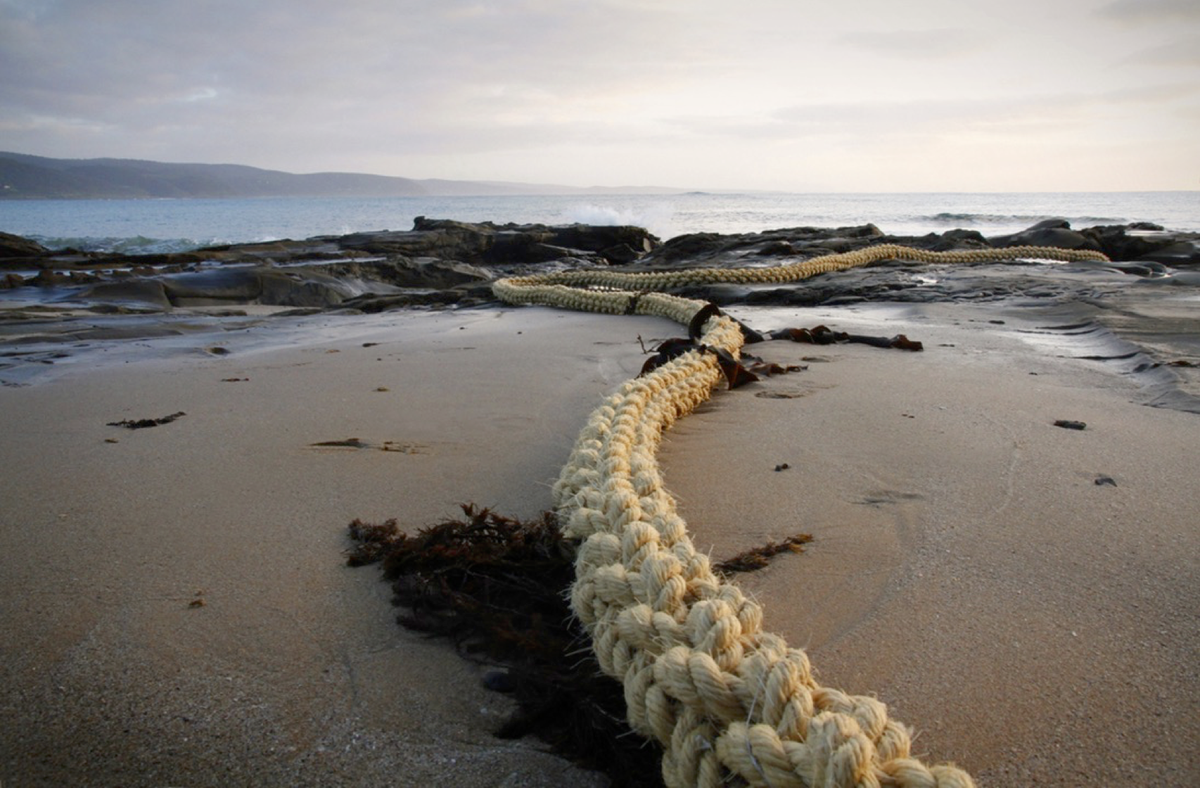 NAVA, Bundanon Trust and our private philanthropist are pleased to announce the winner of the 2014 Carstairs Residency Prize is Anne Scott Wilson. Anne will be using her time at Bundanon to create site specific light works in photography, installation and performative devices.