Contemporary Curating: The Gig Economy
A panel discussion exploring the changing nature of independent curating in Australia and internationally.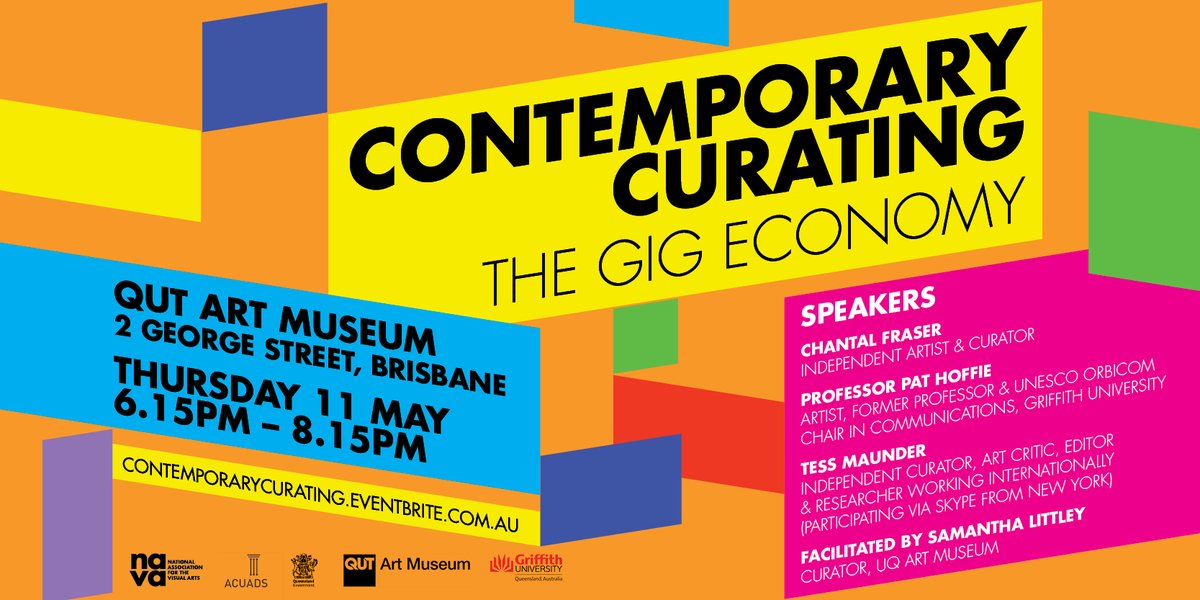 Contemporary Curating: The Gig Economy
A public forum presented by NAVA, QCA Griffith University and QUT Art Museum, supported by ACUADS.

Thursday 11 May 2017
QUT Art Museum, Brisbane
A public forum presented by NAVA, QCA Griffith University and QUT Art Museum, supported by ACUADS and Arts Queensland.
NAVA recently launched a new campaign for artists fees. In this forum we discussed issues of precarity: when it comes to artists fees and labour especially given the casualisation and changing nature of arts work. Contemporary curating and the gig economy examined the changing role of the curator, both in QLD and internationally and asked; how does the shifting global economy and workforce impede or expand the role of an Independent curator?
This forum explored the role of the contemporary curator by interrogating curating as a creative act that shapes and leads artistic discourse within and outside institutional spaces. Speakers at this forum investigated the global trajectory of the independent curator, and address the opportunities and challenges of independent work in the gig economy.
Speakers included:
Chantal Fraser - independent artist
Pat Hoffie - artist, former professor and UNESCO Orbicom Chair in Communications, Griffith University
Kellee Uhr - Curator at Artisan: Queensland Centre for Craft and Design
Facilitated by Samantha Littley - curator, UQ Art Museum
Introduction from NAVA's Sophie Chapman.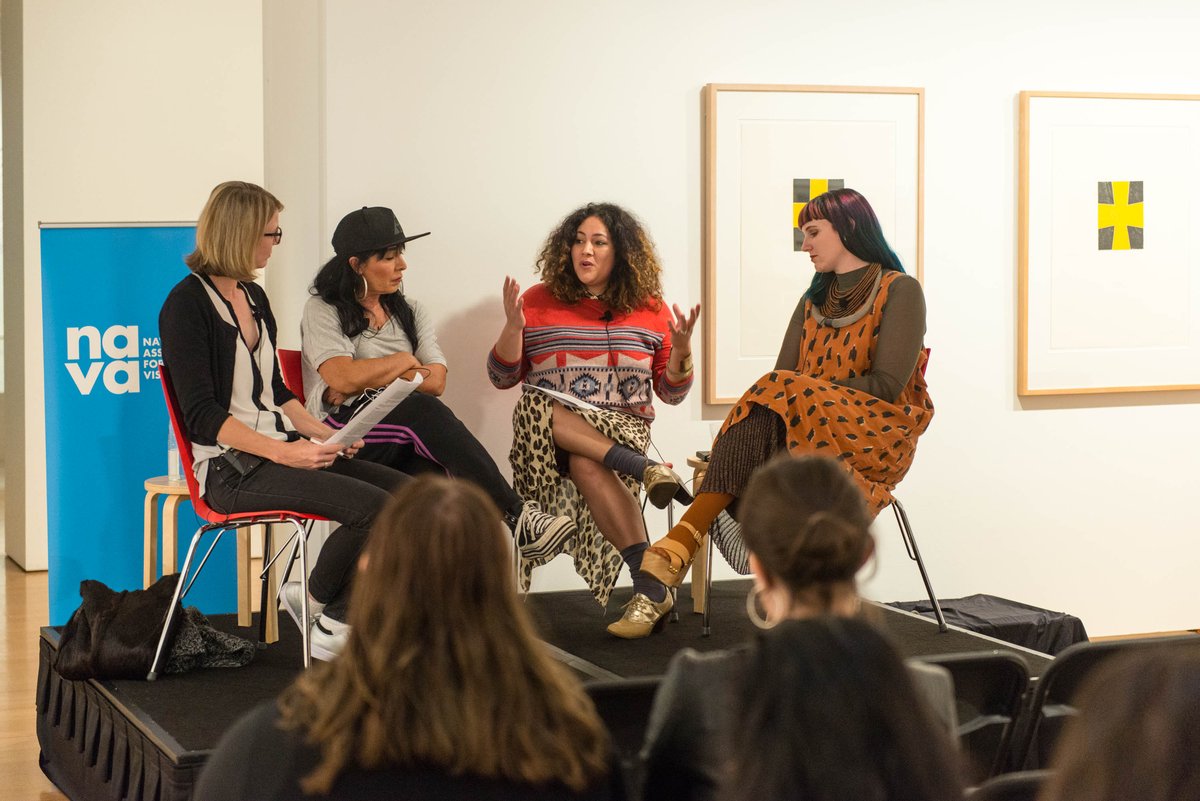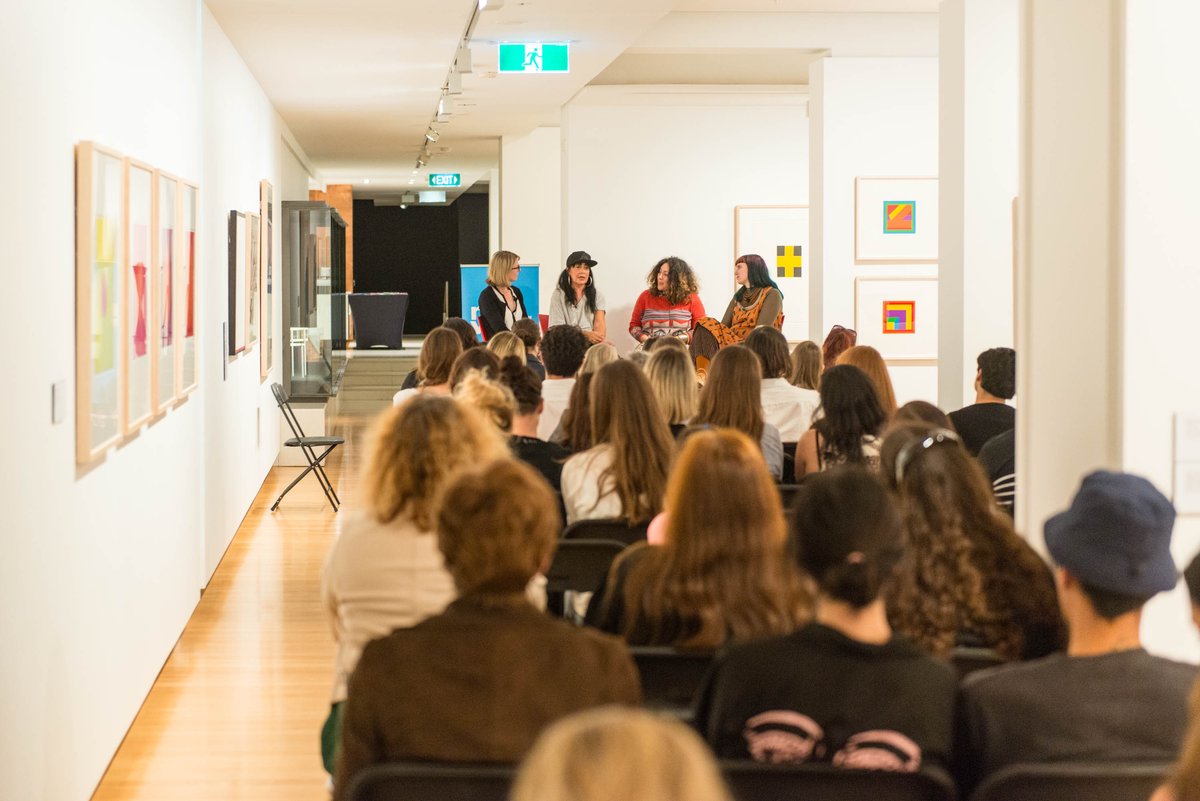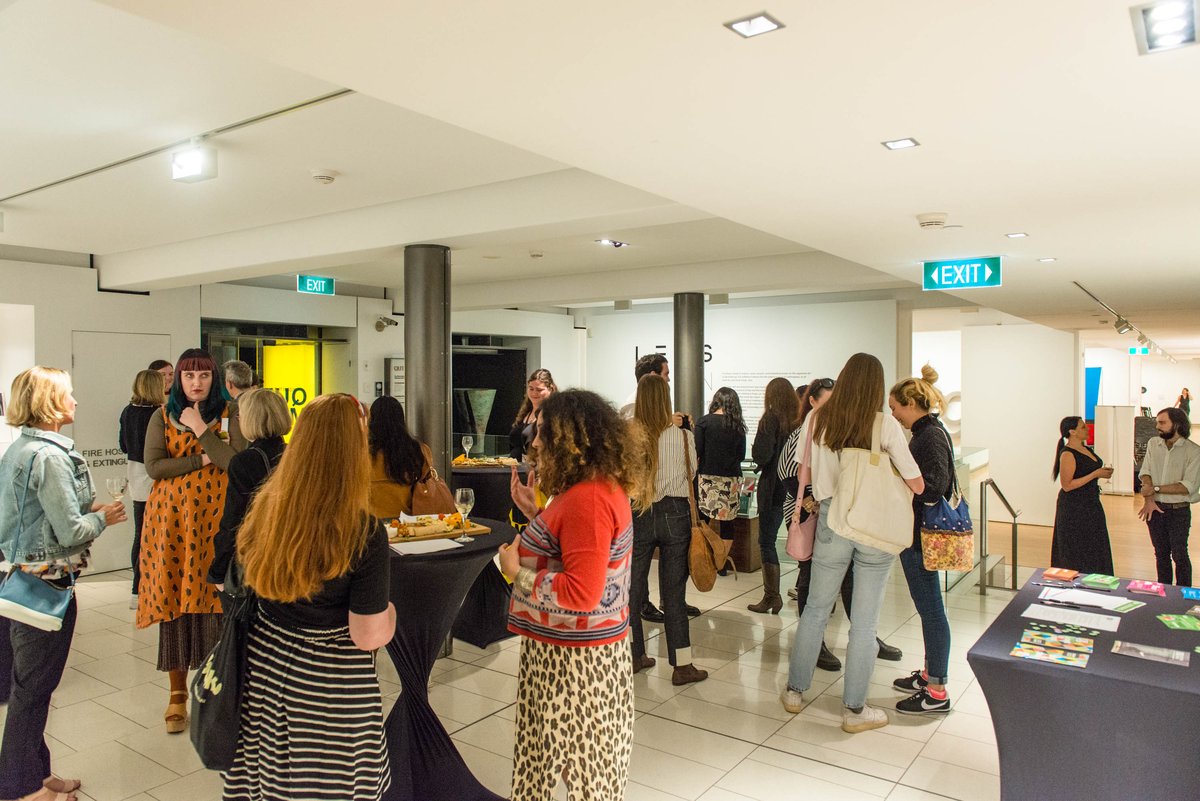 Speaker biographies:
Born in Auckland, New Zealand, Chantal Fraser is a Brisbane based multi-media artist with a BFA (Honours) from Queensland University of Technology. Fraser's practice engages in pushing the boundaries of adornment through mediums such as installation, performance and digital media. Fraser has exhibited nationally at various institutions such as QAGOMA, Artbank Sydney, QUT Art Museum, University of Queensland Art Museum and Museum of Brisbane. Fraser has also been included in exhibitions internationally at renowned institutions in California, Paris, Wellington and Noumea. Chantal Fraser uses adornment as an aesthetic and conceptual tool for material exploration and production. The work explores the creation of cross cultural connotations and representations, and neo-colonialism through silhouette and the embodiment of adornment, and more significantly cultural adornment. Fraser's practice explores ornamentation as an aesthetic resolution to identity and individuality. Fraser's pushes the boundaries of adornment through her installations, performances and digital media artworks.
Pat Hoffieis a visual artist who has worked extensively in the Asia-Pacific region for the past three decades. She has exhibited regularly as a visual artist for over four decades and her work is included in a number of important collections and survey exhibitions of contemporary Australian art in Australia and overseas. Her curatorial projects have involved international collaborations with artists from the Asia-Pacific region and include work with The Baguio Arts Festivals, Philippines; ARX (Perth); Art and Human Rights (Canberra); Future Tense (Brisbane), The Second and Third Asia-Pacific Triennial of Contemporary Art (Brisbane), and Figuring Landscapes (Tate Modern, London, touring Britain and Australia). Internationally recognised as a curator, researcher and writer, she is a regular contributor to journals, magazines and newspapers and is currently a Professor at the research focus group SECAP (Sustainable Environment through Culture, Asia Pacific) at Queensland College of Art, and was appointed the UNESCO Orbicom Chair in Communications by Griffith University.
Kellee Uhr
has worked for the past fifteen years in the public, regional and private arts sector in Queensland. She was recently appointed Curator at Artisan: Queensland Centre for Craft and Design. Prior to this appointment she was a part of the curatorial team at Moreton Bay Regional Council were she was jointly responsible for developing, planning and implementing the exhibition and public program for the network's three venues – Caboolture Regional Art Gallery, Redcliffe Art Gallery and Pine Rivers Art Gallery. She has a freelance profile in collection and academic research in dress history and fashion theory which has led to projects with many regional dress and textile collections and National Trust of Australia (Victoria). She started her professional career with Craft Queensland in 2001, where she learned the value of materials, making, history and technique, and this continues to inform her curatorial and research practice to this day.