Wired In: December 2014
Find out who's coming and going in the arts for December 2014.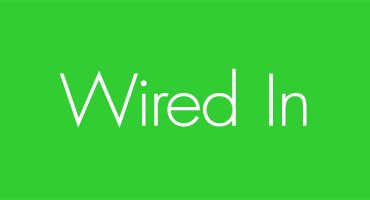 The Victorian Labor Party announced on Friday 21 November 2014 that if it won the election, it would commit $150,000 towards a feasibility study for Multicultural Arts Victoria to establish a House of World Cultures on Princes Pier, Port Melbourne. Watch this space.
The Biennale of Sydney has welcomed a new funding partnership with the Neilson Foundation. Mr Kerr Neilson said, 'The Biennale of Sydney is Australia's pre-eminent independent contemporary art event and we are delighted to be a major partner in its future. We were driven to step up our contribution because the Biennale provides an important international platform for contemporary art and supports the exploration of new ideas and venues."
The closure of Melbourne's Gabrielle Pizzie Gallery after three decade ends its record as the first inner-city gallery to commit to the contemporary Indigenous art movement. Though the founder died in late 2004, her daughter Samantha continued to run it until recently, when she decided to close the gallery and sell off its remaining holdings.
Also closed at the end of November after almost 15 years is the leading specialist Aboriginal art gallery in Adelaide, Marshall Arts. Founded in 2001 by Graeme and Rosalyn Marshall, at the end of 2012, Marshall Arts was acquired by the gallery's manager of five years, Karen Zadra and her husband Dirk. Now they are moving to Luxembourg Europe to launch a new IT-driven art venture.
FELTspace farewells Jemimah Dodd, who served as co-director from 2013-2014.
Academic, artist, art writer and curator, Kit Wise starts his new position as Head of the Tasmanian School of Art in January 2015. Currently Wise is Associate Dean (Education) and a Senior Lecturer in Fine Art in the Faculty of Art, Design & Architecture, Monash University in Melbourne; as well as the Bachelor of Fine Arts Honours Course Coordinator. Moving to Australia from the UK in 2002, Wise has exhibited extensively in Australia and overseas, published articles and other writings and won several scholarships and grants.
Professor Ted Snell AM has been appointed as Chair of the Australian Experimental Art Foundation (AEAF) in Adelaide. He currently is the Director of the Cultural Precinct at the University of Western Australia and art reviewer for The Australian. He has held many influential roles as Chairs of the Visual Arts Board of the Australia Council, Australian Council of University Art and Design Schools, Artbank and Asialink Visual Arts Advisory Committee.
After being away for a year on maternity leave, Georgia Cribb has returned to the position of director of NETS Victoria replacing Emily Jones. Maria-Luisa Marino and Dylan Foley will be leaving at the end of the year.
At NAVA, Phillipa Sprott the General Manager is leaving to take up a full time position at Sydney's Powerhouse Museum as its Membership Program Manager. NAVA is recruiting for a replacement.
Susan Wacher has taken over the role of National Craft Initiative (NCI) Program Manager from Bridie Moran who resigned after18 months in the position to work full time for the Walkley Foundation. Susan has previously held positions at the Australia Council for the Arts in Visual Arts and Craft and Experimental and Emerging Arts. She has also worked at the Mori Museum of Art in Tokyo and at Artbank. She has completed a Bachelor of Art Theory and History and a Masters of Arts Administration at the College of Fine Arts, UNSW.
Paul Gurney will step down after six years as Executive Director and co-CEO of Melbourne's Next Wave in early 2015.
After 6 months as CEO of Creating Australia, Maz McGann has resigned. To ensure that work continues without interruption, the Board has appointed Stefanie Vianello, to act in the position while they seek a replacement.
Margaret West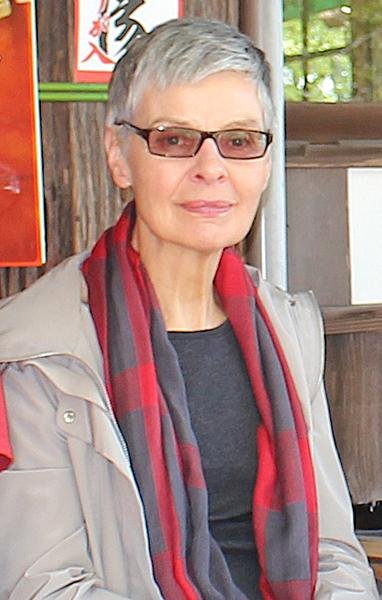 NAVA sends its condolences to the family and friends of Margaret West.
A polymath artist, Margaret undertook her art studies in Melbourne, both the '50s and '70s as well as studies in philosophy and music. Throughout her artistic life she drew on many sources as an artist working in installation, object making, jewellery, drawing, and photography and was also a poet and essayist. For 20 years from 1979 she taught at Sydney College of the Arts. She travelled, exhibited and published extensively in Australia and overseas and is represented in major national and international art collections.