Wired In: November 2014
Find out who's coming and going in the arts for November 2014.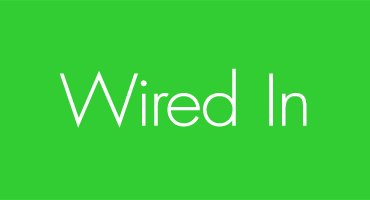 Congratulations to all the recipients of recent grants administered by NAVA. A list of the recipients can be found here.
On its 50th anniversary, early in 2015 Object Australian Centre for Design will move from its location in Bourke St, Surry Hills to the City of Sydney's Creative Hub at 101-110 William Street, Darlinghurst. Object will take over the ground floor spaces, sharing the address with HUB Sydney, Romance was Born and as well as architects, designers and artists-in-residence.
The Australian Centre for Photography has sold its Oxford Street Paddington property in Sydney where it has been located for almost 35 years. However it will be staying there throughout 2015 under a leasing arrangement with the new owners.
The new director of the National Gallery of Australia has been announced. Professorial Fellow at the Australian Institute of Art History at the University of Melbourne, and member of the Board of the University of Melbourne Humanities Foundation, Prof Gerard Vaughn AMhas been appointed for three years, taking over from retiring Dr Ron Radford. For 13 years Vaughn served as Director of the National Gallery of Victoria and previously was Director of the British Museum Development Trust.
The Queensland Gallery of Modern Art has appointed Adam Lindsay as the new assistant director. Prior to this he has been head of Implementation for Woolworths. He has worked in both in the public and private sectors, working both in Australia and in South-East Asia.
The irrepressible Joe Eisenberg has given notice that he is finally hanging up his wand in mid 2015 as director of the Maitland Regional Art Gallery but not before a final contentious exhibition of works by artists to be gifted to the gallery at Eisenberg's personal request.
Kirsty Grant has been appointed the new Director and CEO of Heide Museum of Modern Art. Kirsty is currently the Senior Curator of Australian Painting, Sculpture and Decorative Arts to 1980 at the National Gallery of Victoria.
Former Director of the Queensland Centre for Photography (QCP) Maurice Ortega has been appointed as the new Director of Exhibitions at Curatorial Assistance in Los Angeles. Curatorial Assistance, is an independent curatorial organisation which offers services in managing a range of arts services including art collections management, exhibition design and presentation and traveling exhibitions and publications.
NAVA sends its condolences to the family and friends of the following:
Curator, artist and academic Bill Wright AM, made a substantial contribution to Australia visual arts. After studying in Australia, Florence and London his work was exhibited here and abroad. He held several academic positions in the UK and USA. In the late 1980s Wright directed the 4th Biennale of Sydney, Vision in Disbelief, was subsequently appointed Assistant Director (Professional) with the Art Gallery of New South Wales till 1991. He then worked for four years as Curatorial Director with Sherman Galleries, and more recently established William Wright Artist Projects, exhibiting the work of both established and emerging Australian artists. He was awarded the Australia Council Emeritus Medal for services to the Visual Arts, Curatorship and Education and an Order of Australia for services to art, curatorship, art education and the support of artists.