Wired In: September 2014
Find out who's coming and going in the arts for September 2014.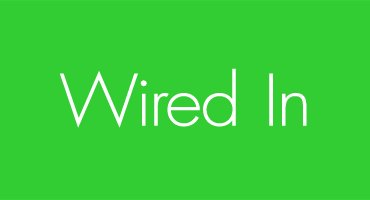 Early in September, artist Savatore Zofrea was invested with his OAM Honours Award for services to the visual arts by the Governor of NSW, Her Excellency Professor the Honourable Dame Marie Bashir AD CVO.
Jenny Crompton has taken out the $30,000 Deadly Art Award at the 2014 Victorian Indigenous Art Awards (VIAA).
Guy Maestri has won The King's School Art Prize. The $20,000 acquisitive award is awarded annually to the "best contemporary artwork, created by an artist resident in Australia and represented by a commercial gallery".
Ayako Saito, Thomas Quayle and Samantha Stephenson will each receive $10,000 as part of the 2014 Clitheroe Foundation Emerging Sculpture Mentors, part of Sculpture by the Sea.
Celebrating its fifth anniversary, the Helen Lempriere Scholarship announced three $30,000 winners for 2014, from nearly 400 Australian artist applicants to the Sculpture by the Sea exhibition in Bondi Sydney. They were Jock Clutterbuck (Vic), Senior Sculptor, Koichi Ishino (NSW) Mid Career Sculptor and Elaine Clocherty (WA) Emerging Sculptor.
Concepts for three major art works have been chosen by the City of Sydney's public art advisory panel. The Distance of Your Heart by the British artist Tracey Emin will consist of 60 bronze birds perched on awnings and poles along several streets leading from Macquarie Place to the approaches to the Harbour Bridge. Cloud Arch by Japanese architect and artist Junya Ishigami will be a 50-metre tall ribbon of undulating steel straddling George Street and a new light rail line. There has been some controversy over Pavilion by Hany Armanious, who represented Australia at the 2011 Venice Biennale. The three projects will cost the City of Sydney around AUS$7.5m in total.
Jason Smith has been named the new curatorial manager of Australian Art at the Queensland Art Gallery / Gallery of Modern Art (QAGOMA) replacing retiring Julie Ewington. He has stepped down from his position as Director and CEO of Heide in Melbourne, where he has worked since 2008. Previously he has worked at Melbourne's Monash Art Gallery and before that at the National Gallery of Victoria as Curator of Contemporary Art.
Two current staff at QAGOMA are taking up new positions. Kathryn Weir, Curatorial Manager, International Art and Australian Cinémathèque has been appointed Director of the Department of Cultural Development, Centre Pompidou, Paris. Russell Storer, Curatorial Manager, Asian and Pacific Art, will take up the role of Senior Curator at the new National Gallery Singapore, which will open in November 2015.
In a recent staff shakeup, three senior staff at the Art Gallery of NSW have been made redundant. Leaving are Media Relations Managers Claire Martin who has served for 21 years and Susanne Briggs who has been at the gallery for 10 years. Also going is Sheona White, Head of Public Programs, who has had various roles at the gallery over 13 years. John Richardson has been appointed in the newly created senior position of Director of Development and Jacquie Riddell joined the gallery's executive management team in March as the new Director of Public Engagement.
Late this year, Nicholas Chambers will be leaving his position as the Milton Fine Curator of Art at The Andy Warhol Museum in Pittsburg USA and returning home to become a senior curator at the Art Gallery of New South Wales.
Dr Lizzie Muller has been appointed as Director, Master of Curating and Cultural Leadership, a new course just launched at UNSW Art and Design (formerly College of Fine Arts - COFA).
Roger Wilkins relinquished his role as Secretary of the Federal Attorney-General's and Arts Departments at the end of August but will continue to be the President of the Financial Action Task Force.
Justin Morrissey has been appointed the new Exhibition Manager at Sculpture at Scenic World. Justin will bring experience and a fresh perspective to showcasing dynamic and diverse artistic practices at Australia's only dedicated rainforest exhibition.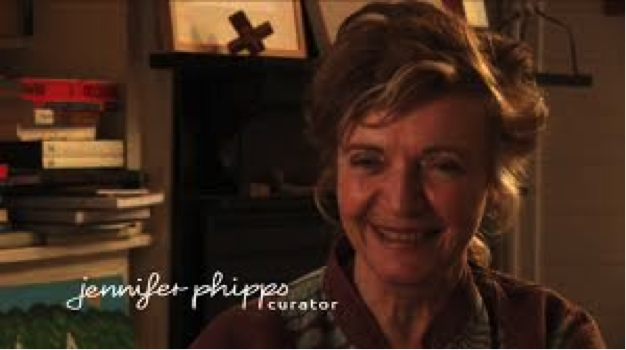 One of Australia's most knowledgeable and dedicated curators of C20th art, Jennifer Phipps died in mid August. She served her entire career at the National Gallery of Victoria and was particularly respected for her scholarly research, exhibitions and publications and her tireless fostering of the work of contemporary Australian artists.
Robert Jacks, one of this country's finest practitioners of abstraction, has passed away. Robert's career and work will be celebrated at the National Gallery of Victoria's survey exhibition 'Order & Variation' scheduled 3rd October 2014 to the 15th February 2015.