Wired In: August 2015
Find out who's coming and going in the arts for August 2015.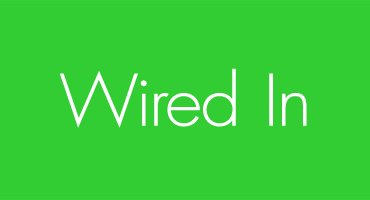 Zimbabwean-born art collector and philanthropist Judith Neilson, who owns White Rabbit Gallery in Sydney has lodged a development application for a new $32 million gallery and performance space in Chippendale which includes two apartments for visiting artists. White Rabbit holds the largest collection of contemporary Chinese art outside of China.
A team of architects and artists will design the centre including John Wardle Architects designing the gallery and occupying its east wing, and Durbach Block Jaggers designing the performance space. The linking garden will be the responsibility of artist Janet Laurence and Khai Liew will creating the furniture and joinery for the complex.

Liz Nowell is the new Executive Director of Contemporary Art Centre of South Australia (CACSA). She is an independent curator, writer and project manager and has worked for a diverse range of arts organisations including Tandanya, Country Arts SA, College of Fine Arts and Hazelhurst Regional Gallery & Arts Centre, where she was Curator and Exhibition Coordinator from 2011 – 2013. Currently she lectures in Contemporary Curatorial Practice at Sydney College of the Arts and manages a number of artist studios, In 2013 she was the recipient of both an Early Career Residency and New Work grant from the Australia Council for the Arts. Last year she co-presented SafARI, a major fringe exhibition of the Biennale of Sydney. In 2015 Liz is undertaking a curatorial placement at the Elizabeth A Sackler Center for Feminist Art at the Brooklyn Museum, NYC as well as hosting a discussion series at the Art Gallery of NSW.
The Government has reappointed Robyn Archer AO as Deputy Chair of the Australia Council Board for another year.Archer also currently holds board positions as Chair of the Mayor's Arts and Cultural Advisory Board for the City of Gold Coast and member of the Council on Australia Latin America Relations Board. She was recently announced as the inaugural Chair of the National Institute of Dramatic Art's Master of Fine Arts in Cultural Leadership. She has previously chaired the Arts Advisory Board for the Adelaide College of the Arts and the Australia Council's Community Cultural Development Board. She has also been a trustee for the Adelaide Festival Centre and Victorian College of the Arts.
Stephen Clark is leaving the position of Executive Officer of Flying Arts Alliance (FAA) based in Brisbane which provides support, services and resources to regional and remote artists, educators and communities in Queensland. He will go back to being a freelance marketing and management consultant but will continue to deliver the arts business and management training for FAA until the end of the year. Stephen has worked extensively around the state in arts management and touring, event & festival production, cultural development and tourism destination marketing.
Artistic Program Manager at PACT centre for emerging artists in Sydney Katy Green Loughrey is leaving to take up the role of Associate Producer, Special Projects, Talks & Ideas at the Sydney Opera House.
Natalie King has been announced by City of Melbourne as its new Chief Curator of Public Art Melbourne Lab, a biennial program which invites early to mid-career artists to develop temporary artworks in Melbourne's public realm. Natalie is an arts leader with more than twenty years' experience in international contemporary art and has realised landmark projects across Australia, Asia-Pacific and Europe as Creative Associate MPavilion, Senior Research Fellow Victorian College of the Arts and Director Utopia@Asialink.
Andy Miller has taken up the role of General Manager at Multicultural Arts Victoria (MAV). He previously worked in senior roles at Creative Victoria, Creative Partnerships Australia and previously as an Arts and Cultural Officer in two local governments. Andy initially trained as a painter at the Canberra School of Art, has worked in theatre and has established a range of arts and cultural programs in the community sector. He holds a Bachelor in Fine Arts, a Masters in Public Policy and a Graduate Diploma in Arts Management from the University of Melbourne.

Two new team members have been appointed at the Australian Copyright Council. Jo Teng is senior lawyer with a background in and passion for intellectual property and the creative industries who has previously worked at the World Intellectual Property Organization in Switzerland and the Arts Law Centre of Australia in Sydney. Sarah Hilyard is the Council's Office and Events Manager. She has a strong connection to the visual arts community through completing an Advanced Diploma in Jewelry + Object Design at the design Centre Enmore and a Bachelor of Arts (Visual) at the ANU.
NAVA's own National Craft Initiative (NCI) Program Manager, Susan Wacher is leaving to take up a part time position as Gallery Programs and Touring Officer at Museums and Galleries NSW.
After four years, Dr. Arpad-Andreas Sölter Director of the Australian branch of the Goethe-Institute (dedicated to promoting cultural exchange between Germany and Australia) based in Sydney, has been appointed to head the Swedish Institute. His successor, Sonja Griegoschewski will be starting from the 1st of September.
Kon Gouriotis OAM is the new editor of Artist Profile magazine based in Sydney.