Wired in: December 2015
Find out who's coming and going in the arts for December 2015.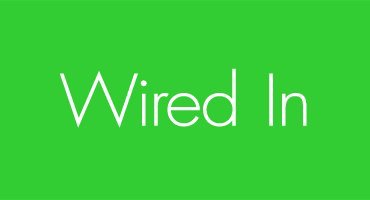 The Australia Council has announced that artist Tracey Moffatt will represent Australia at the Venice Biennale in 2017. With a career spanning over 25 years, Moffatt is one of Australia's most celebrated contemporary artists, both locally and internationally. She will be the first Australian Indigenous artist to present a solo exhibition at the Venice Biennale. Moffatt's work draws on the history of cinema, art and photography as well as popular culture and her own childhood memories and fantasies. She has held around 100 solo exhibitions in Europe, the United States and Australia. Some of her films have been selected for the Cannes Film Festival and in 1997, she was invited to exhibit in the Aperto section of the Venice Biennale. The exhibition will be curated by Natalie King, who has more than two decades experience in international contemporary art as a curator and widely published arts writer.
At its 38th General Conference on 17 November, UNESCO formally adopted the "Recommendation on the Protection and Promotion of Museums and Collections, their Diversity and their Role in Society" presented by Anne-Catherine Robert-Hauglustaine, Director General of the International Council of Museums (ICOM).This recommendation, was born from the shared desire to introduce standards and principles affirming the place of museums in society and their associated roles and responsibilities.
In keeping with the professional standards published by ICOM, the recommendation highlights the importance of protecting and promoting museums and galleries so they can fully participate in sustainable development and intercultural dialogue, particularly through the protection and promotion of cultural diversity and heritage. The document is based on the principle that museums share a number of missions, including education and the dissemination of culture, play a professional role, and work in favour of justice, liberty and peace, helping to build moral and intellectual solidarity among people and guarantee equal access to education for all. No international standard-setting instrument at UNESCO has been entirely dedicated to museums since 1960.

In response to Australia's Innovation Statement, the Australian Design Alliance [AdA] made up of fourteen peak organisations including NAVA, has identified that design is a key area in Australia's innovation eco-system that is missing. NAVA is equally concerned that the arts has not been recognised as a key contributor to innovation in Australia.
The overall winners of the 2015 Victorian Premier's Design Awards, just announced were:
i) The Blackmagic Studio Camera, designed by Melbourne-based firm Blackmagic Design, the world's smallest broadcast camera with the world's largest viewfinder, designed specifically for multi-camera live productions like talk shows, news and sporting events.
ii) the Food Justice Truck, a mobile grocer market, which tackles the growing food insecurity felt by people seeking asylum. The project done in partnership with the Asylum Seeker Resource Centre (ASRC), was designed by Melbourne-based firm Cobalt Niche Design and vehicle fabricator, VMS Group.
The "best in category" awards were presented to the following entries:
•MacKenzie Falls Gorge Trail - Architectural Design
•Melbourne Art Book Fair - Communication Design
•Placing Melbourne at the Forefront of Sustainability - Design Strategy
•Elements - Digital Design
•Blackmagic Studio Camera - Product Design
•Food Justice Truck - Service Design
The new president of the Art Gallery of NSW Trust will be businessman and serial chairman David Gonski (appointed for a second time). He replaces Guido Belgiorno-Nettis whose three terms as a trustee comes to an end. Gonski's appointment will undoubtedly assist the Gallery in its ambition to secure substantial funding from the NSW Government and private sector support towards the estimated $450 million cost to build the controvercial new Sydney Modern gallery wing.
The Art Gallery of NSW has launched a new National Art Archive. With holdings that are claimed to be similar in scale to those of the Tate in London. The archive currently holds the personal papers of over 220 artists, the business records of over 50 commercial galleries and a large collection of artist painting materials and related artefacts. It also will house the 1000 boxes of records of the Biennale of Sydney dating back to 1973. For the last twenty years ago, the Gallery has employed a professional archivist, Steven Miller and now, a new position has been created for next three years of archivist for the Aboriginal and Torres Strait Islander collections.
Monash University Museum of Art (MUMA) has welcomed two new curators: Hannah Mathews as Senior Curator and Helen Hughes in the newly created Research Curator position. Mathews (a board member of NAVA) is an experienced curator who has worked with contemporary art organisations such as the Australian Centre for Contemporary Art, Melbourne (ACCA), Perth Institute of Contemporary Arts (PICA) and the Sydney Biennale, as well as working prolifically as an independent project initiator and director. Hughes is also a curator and one of the founding editors of Discipline contemporary art journal, a co-editor of emaj (Electronic Melbourne Art Journal) and contributor to a number of other important publications. She also has taught art history at the University of Melbourne and the Victorian College of the Arts, and worked at Gertrude Contemporary and Utopian Slumps.
Seva Frangos is closing her gallery in Perth. However, from 2016 she will will be working from both Perth and Singapore . Seva Frangos Art was established in 1998 to provide independent advice and services to individuals, corporate clients, public organisations and collections, on the purchase, collection, exhibition, curation and restoration of Indigenous and contemporary art.
The Ian Potter Museum of Art, University of Melbourne has appointed Jacqueline Doughty to the position of Curatorial Manager. Jacqueline's over 20 years professional experience in the contemporary art sector has encompassed curatorial projects, research, writing, arts administration, organisational management and strategic planning in the United States, United Kingdom and Australia. She leaves her position as Deputy Director/Senior Curator at Gertrude Contemporary, where she has worked for 15 years, managing over 150 exhibitions and delivering bilateral cultural exchange programs in Malaysia, Singapore, China and Indonesia, She also introduced Gertrude's Visiting Curators program, which led to exhibition opportunities for local artists in New York, London, Tokyo, and throughout Europe.
Melbourne based commercial gallery, Fehily Contemporary has announce a professional collaboration with Mossgreen Auctions that will take effect in early 2016 following the international trend that is seeing the lines between the secondary and primary markets blurred. Fehily Contemporary will relocate from Collingwood in February 2016 and will occupy Mossgreen's High Street, Armadale premises. Its emphasis will continue to be on developing the careers of emerging and mid-career artists, placing their work in private and institutional collections in Australia and internationally.
Director of Visual Arts for the Australia Council, Julie Lomax has been appointed the Director of Development for the Liverpool Biennale starting in March 2016. There has speculation on this move as it occurs a year before the end of her contract. Previous Manager: Arts Infrastructure, Laura McLeod has taken over these responsibilities in the position of Arts Practice Director – Visual Arts.

A merger has been announced between Creating Australia (CA) and the Cultural Development Network (CDN) to be effected in late January 2016. It is intended to assist with the development of new philanthropic partnerships and the delivery of programs with the local government sector, community artists and arts practitioners. CA was established in 2013, with three-year funding from the Australia Council, to provide communication, collaboration, national discussions on CACD practice and advocacy. Under the merge plan, both entities will continue, however, CA will close its Sydney office at the end of January 2016 and relocate to CDN's Melbourne premises.

Kiri Delly has resigned as CEO of the Council of Textile and Fashion Industries of Australia Limited (TFIA). ColleagueDave Giles-Kaye will be taking on much of her role and responsibilities.
Emeritus Professor Steven Schwartz AM, FASSA has been appointed to the new role as Chair of the Australian Curriculum, Assessment and Reporting Authority leaving his position of ED of the Council for Humanities, Arts and Social Sciences (CHASS) based in Melbourne.
There have been two new NAVA appointees to the Viscopy board confirmed at its recent AGM: communications and marketing professional, Joyce Parszos (Deputy Chair of NAVA); and respected ACT based artist and teacher Mandy Martin. Mandy replaces outgoing artist representative Anne Zahalka.
The Copyright Agency has announced the appointment of two new elected Board members, Fairfax business journalist Adele Ferguson and publisher Jane Curry. They replace outgoing directors author and journalist Malcolm Knox and publisher Eleanor Curtain.
Managing editor Kevin Murray has just launched, Garland a new Australian platform for publishing in craft and design. It is a quarterly online magazine that features articles from around the world with a particular focus on the Asia-Pacific. According to Murray, "Garland builds on growing creative interconnections in our region, with a particularly Australian focus on thoughtful writing and sense of place. The editorial team also includes Damien Wright and Olivia Pintos-Lopez. Garland is auspiced by the World Crafts Council - Australia www.garlandmag.com.
NAVA sends its condolences to the family and friends of a well known and admired Australian artists, Ray Crooke who has died at the age of 93. He was the 1969 Archibald Prize winner with a portrait of his friend the writer George Johnston. Crooke was best known for painting his love of the colour and life of the tropics and moved to north to Queensland following his experience serving in WWII in North Queensland, Thursday Island. and Borneo. In 1966 he was sent as an official war artist to Vietnam. His work is held in collections both in Australia and overseas