Wired In: June 2015
Find out who's coming and going in the arts for June 2015.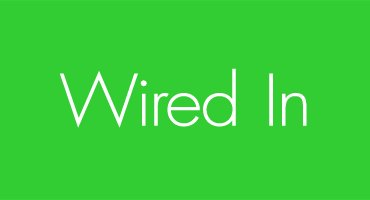 Neil Armfield AO & Rachel Healy have been appointed as Artistic Co-Directors of the Adelaide Festival. Neil is a multi-award winning director in theatre, opera and film. His 40 year career includes seventeen years as Artistic Director of Belvoir Street Theatre where he spent almost a decade working together with Rachel Healy. He recently won his 10th Helpmann Award as Best Director for Opera Australia's Ring Cycle. Originally from Adelaide, Rachel has had 20 years' experience in multiple art forms including theatre and ballet. Following her time at Belvoir, Rachel was Director of Performing Arts at the Sydney Opera House and more recently Executive Manager Culture at the City of Sydney where she led the development of the city's first cultural policy and action plan, and was the driving force behind a comprehensive review of the live music scene.

Leaving his position after five years as Artistic Director of the Queensland Theatre Company, Wesley Enoch will take over as Director of the Sydney Festival from Lieven Bertels. Wesley has previously directed six projects for the Festival and has worked with almost every major theatre company and festival in the country including their overseas touring. His experience includes work with Sydney Theatre Company and Belvoir Theatre, as a Trustee of the Sydney Opera House and as director of the Indigenous section of the 2006 Melbourne Commonwealth Games Opening Ceremony.

In its 25th year, Melbourne Queer Film Festival has announced Dillan Golightly as its Executive Director replacing long term Festival Director, Lisa Daniel. Golightly has worked for 12 years holding senior management positions within the School of Engineering at Melbourne University. Previously she worked in communications and project management roles in both Australia and Ireland.

The new director of the Museum and Gallery of the Northern Territory is Marcus Schutenko replacing Pierre Arpin. Marcus is leaving his position as director of the Museum of Chinese Australian History in Melbourne. Previously he has been Manager, Programming Resources and Coordination, for the Melbourne Arts Centre, Festivals & Events Coordinator at the Victorian Multicultural Commission and General Manager of The Store Room Theatre.
Mikala Tai is the incoming Director of 4A Centre for Contemporary Asian Art.Mikala will move to Sydney from Melbourne to take up the new role, commencing in September 2015. She brings a strong background in the Asian arts field, as lecturer and tutor at RMIT and University of Melbourne in Contemporary Art and Contemporary Asian Art in both the undergraduate and masters programs. As a curator and cultural programmer Mikala has worked on a broad range of Asian Australian arts initiatives, as well as founding and directing Supergraph - Australia's Contemporary Graphic Art Fair. She has recently submitted her PhD at UNSW Art & Design examining how the social and economic character of major Chinese cities have influenced their local art scenes.

In its 25th year, the Monash Gallery of Art in Melbourne has announced Kallie Blauhorn as its new director. Kallie has a strong background in business, marketing and fundraising development through her previous role as Senior Development Manager with the Juvenile Diabetes Research Foundation. She has also worked as a Communication Advisor with the Positive Women Network and as Fundraising and Relationship Coordinator with Very Special Kids. Her strong interest in Australian art sees her on the Executive Committee of the National Gallery of Victoria Women's Association and she also is involved with the National Aboriginal and Torres Strait Island Art Awards.
Adam Suckling has been appointed as Chief Executive of the Australian rights management and licensing organisation, Copyright Agency | Viscopy. He leaves his position as News Corp's Director of Policy, Corporate Affairs and Community Relations where he has overseen the company's policy advocacy for changes to the Copyright Act to enable rights holders to more effectively address theft of their content. Previously he's had 20 years experience in senior commercial, communications and policy roles in the media and telecommunications sector, including Optus and Foxtel.
As a result of an announcement by the Australia Council of cuts to its Creative Communities Partnerships Initiative funding, Creating Australia is losing its Administrative Officer, Cate Long who has been there for just over a year. Previously Cate had a 20 year history of working in regional galleries.