Wired In: March 2015
Find out who's coming and going in the arts for March 2015.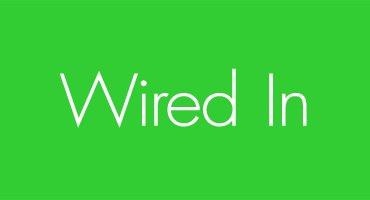 The International Council of Museums (ICOM) is currently working closely with UNESCO to draft a recommendation to establish standards and principles that will assert the roles and responsibilities of museums and their place in society including: the dissemination of culture and education and working towards justice, freedom and peace. An intergovernmental expert meeting to consider the draft recommendation will be held in the Paris UNESCO headquarters in May, 2015. It then will be submitted for discussion and possible adoption at the UNESCO General Conference in September 2015. This tool has been long awaited by the international museum community.
New Arts Party leader Patrick James (PJ) Collins will stand as an independent candidate for the Legislative Council in the NSW State Elections in March 2015. At the recent Queensland elections in January this year, two Arts Party members stood as independent candidates, because the calling of a snap election meant the Party missed out on registering in time.
Rose Hiscock, Director of the Museum of Applied Arts and Sciences has confirmed that the Powerhouse Museum will move to Parramatta. The NSW Government has announced that this will form part of a $30 million arts and cultural precinct for Western Sydney, including the expansion of two Parramatta arts companies. The current Powerhouse Museum site on the fringe of Sydney's Darling Harbour will be sold to developers.
After over 12 years, Juliana Engberg is leaving her role as director of the Australian Centre for Contemporary Art in Melbourne to take up the position in Denmark of Programme Director of the European Capital of Culture, Aarhus 2017. Engberg has a strong artistic directorial history, working for the Melbourne and Edinburgh Festivals, the Biennale of Sydney and Venice Biennale.
Aaron Seeto will be leaving 4A Centre for Contemporary Asian Art after 8 years as its Director. Aaron will be relocating to Brisbane to become the new Curatorial Manager, Asian and Pacific Art at the Queensland Art Gallery | Gallery of Modern Art (QAGOMA).
Joining Aaron at QAGOMA will be Geraldine Kirrihi Barlow as Curatorial Manager of International Art. Geraldine is currently Senior Curator at Monash University Museum of Art.
The Contemporary Art Centre of South Australia (CACSA) has announced that after 15 years, its Executive Director and Contemporary Visual Art+Culture Broadsheet Editor, Alan Cruickshank will be leaving the organisation at the end of April.
Media relations expert, Susanne Briggs will take up the position of Communications Manager at the Art Gallery of South Australia while Marika Lucas-Edwards is on maternity leave

At Museums Australia in Canberra, after nine years Bernice Murphy has left the position of National Director and is succeeded by Alex Marsden. However, Bernice will continue working independently as editor of Museums Australia Magazine.
Australian Design Alliance (ADA)'s CEO Lisa Cahill has resigned, after four and a half years to take up a new challenge as Associate Director at Object: Australian Design Centre in Sydney. She is succeeded by Jo Kellock. Jo was a founding member of the ADA in her former role as CEO of the Council of Textile and Fashion Industries of Australia. Brent Jackson from Engineers Australia has accepted the role of chair of ADA taking over from Oliver Kratzer.
Leaving the Copyright Council, its CEO Murray St Leger will be returning to the UK in July for family reasons. Murray brought strong leadership and publishing industry expertise to the position and will be greatly missed. International recruitment is underway.
Bringing her experience in marketing, sponsorship and fundraising, Stefanie Vianello takes up the position of General Manager at Creating Australia, the national organisation promoting community arts and cultural development based in Sydney. Stephanie is a board member of SafARI and for eleven years held roles with the Blake Society.
After almost three years as its CEO, Julie Tipene-O'Toole is leaving Kultour, the national organisation committed to advancing cultural diversity in the arts. Kultour is based in Melbourne but moving to Western Sydney. Julie previously worked for the Victorian State Government and was a central member of the Koori Business Network, within the Department of Business and Innovation.
Emily Jones will be leaving the National Exhibition Touring Scheme (NETS) Vic having worked as both as the Director and Exhibitions Manager during Director Georgia Cribb's maternity leave.
At the Association of Northern Kimberly and Arnhem Aboriginal Artists (ANKAAA) in Darwin there are several staff changes: David Ham takes up a six month appointment in the Manager Operations Delivery role; Madeleine Challender is engaged as Operations Officer, over the past two years having been Coordinator of Waralungku Arts in Borroloola; Frances Grant will be Resource and Development Officer leaving her position at Indigenous corporations Ngurratjuta and Ingkerreke in Alice Springs; and Dion Teasdale will be the Art Worker Extension Program Officer. For the past 4 years he has run his own arts project consulting business, Camp Dog Arts.
After six years at the Design Institute of Australia, Caroline Caneva will be leaving her role as Events & Marketing Co-ordinator to pursue new opportunities.
At NAVA we welcome
Penelope Benton
who has this month joined NAVA as our Senior Administrator. Penelope comes to us after fifteen years leading student development at UNSW Art & Design, amongst other high profile projects including roles as Co-Artistic Director, Art Month Sydney 2013, Co-Founder of the artist run Red Rattler Theatre, and Co-Director Firstdraft Gallery.
We are also very sad to be saying farewell to our much admired Marketing and Publicity Co-ordinator Julie Lien who is leaving to work on personal projects.
Dr Maggie McCormick has taken up the position of Program Manager Master of Arts (Art in Public Space) at the School of Art at RMIT University in Melbourne. She replaces Dr Geoff Hogg who is now Director of the Centre for Art, Society and Transformation (CAST) at RMIT.
NAVA send its condolences to the family and friends of Indigenous Australian artist and traditional Kaiadilt elder, Mirdidingkingathi Juwarrnda (Mrs Sally Gabori) who has passed away at the age of ninety-one. Though her career only began in 2005, she quickly became one of the leading contemporary Australian artists of the last decade. A prolific artist she used bold colour on a large scale to tell her ancestral stories and the story of her country. She won critical acclaim, participating in major national and international exhibitions including in 2013 as part of the Australia exhibition at the Royal Academy of Arts in London and in the 55th Venice Biennale. Her work has been collected by major national and overseas galleries. The Queensland Art Gallery | Gallery of Modern Art will be holding a major solo exhibition of Mrs Gabori's artwork in May 2016 as a tribute to the artist.