Wired In: November 2015
Find out who's coming and going in the arts for November 2015.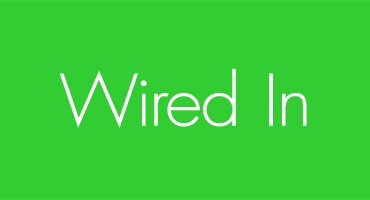 Arts Minister, Mitch Fifield has announced a decision on the NPEA and released details of a new program ­Catalyst — Australian Arts and Culture Fund, which will replace the NPEA and will return $32 million over four years to the Australia Council. This only represents about 30% of the $104.7 million over four years which the previous Arts Minister has redirected from the Australia Council. Details of the Catalyst program can be viewed here.
The National Arts Sector Roundtable meeting organised by Free the Arts with a gathering of 70 arts representatives was held on Friday 6th November at Carriageworks in Sydney. The meeting was held the day after the final public hearing of the Senate Inquiry into the government's 2014 and 2015 arts budgets. It was also addressed by Labor's Jacinta Collins and Shadow Arts Minister, Mark Dreyfus as well as Adam Bandt from the Australian Greens.

MC, comedian, actor, writer and clown doctor Lou Pollard has been announced as the first official electoral candidate for the Arts Party in the North Sydney by-election, for the vacancy created by the resignation of former Treasurer Joe Hockey. The aim of Arts Party, which has just celebrated its first anniversary is to place the arts and creative industries at the centre of the political, civic, economic and social debates going on in Australia today.
The Queensland Arts Advocacy Group (QAAG) is a newly formed group of key individual and organisational arts representatives. Its purpose is to champion key issues pertaining to the arts and cultural sector in Queensland in strategic forums. An initial meeting was held at Ernst & Young's offices Initial plans in June 2014 to discuss how the sector could more effectively communicate the public value of the arts. This was followed by ts first public forum held in October at the Judith Wright Centre in Brisbane with regional participation through webinar facilities.
The Group's 12-month plan is to:
develop a bi-partisan state cultural policy
ensure Queensland is represented equitably at a national level
advocate for increased investment in Queensland's arts and culture sector.
Heath Franco has been awarded the 2015 NSW Visual Arts Fellowship (Emerging) worth $30,000, for his multi-channel video installation 'The Rainbow Lands, 2015. He will use the fellowship to undertake a mentorship with music video creator Joel Kefali; research, create and perform new works in the US and deliver workshops at the Information Cultural Exchange in Parramatta. Heath was selected from a group of twelve talented finalists including Lucas Davidson, Stevie Fieldsend, Emily Hunt, Mason Kimber, Biljana Jancic, Leahlani Johnson, Sarah Mosca, Tom Polo, Nicola Smith, Angela Tiatia and Justine Varga.
Melbourne's Gertrude Contemporary has opened a new off-site gallery and project space – Gertrude Glasshouse on Glasshouse Road, Collingwood and will serve as a transitional space as plans for a permanent new home are underway. It has been located at 200 Gertrude Street, Fitzroy for its whole 30 year history but rising property prices have forced its relocation.
Meanwhile, Nuttall, Kibel and Nguyen Gallery (NKN), a collaboration between Niagara's Bill Nuttall and the former Blockprojects founders, is moving to a new space in Richmond Hill in about two months. Says co-director Jeremy Kibel: "It's a beautiful 130-year-old building, very much the kind of building I've always wanted to own."
Gary Sangster is flying off to London to take up the position of Interim Managing Director at Arts Catalyst while the current Director Nicola Triscott will be based in Washington D.C., from where she'll be exploring opportunities for the Arts Catalyst in the USA. Currently a lecturer at the College of Fine Arts, University of NSW, Sangster has an international track record as a museum director, curator, educator and writer. He was previously Executive Director of Headlands Art Center in San Francisco, Director and Dean of the Art Institute of Boston, Executive Director of the Contemporary Museum in Baltimore, Curator at The New Museum of Contemporary Art in New York, and Director of Artspace, Sydney.
Early in 2016, the General Manager of Design Tasmania, Rye Dunsmuir will be leaving after ten years to pursue his own design career full time. Important milestones for the organisation in 2016 will be to celebrate 40 years of the organisation, 25 years of the Wood Design Collection and 10 years of the Design Tasmania Award.
Artspace has announced the appointment of artist Daniel Boyd to its Board. One of Australia's most respected artists, Boyd is an Indigenous-Australian artist whose practice examines colonial narratives. Born in Cairns, Queensland, he is of the Kudjila/Gangalu peoples from the mid-Queensland region. His work has been presented in several major exhibitions including the 56th Venice Biennale, the Kochi-Muziris Biennale, Kochi, India, the Moscow International Biennale for Young Art and at the Musée Picasso, Barcelona, as well as being selected for the 20th Biennale of Sydney. Boyd replaces outgoing Board member Chris Fox, who recently completed his tenure.
The new CEO at Flying Arts Alliance which delivers visual arts projects and services to regional and remote Queensland is Kerryanne Farrer replacing Stephen Clark. Farrer has had a 30-year career in arts and education. Previously she was director for five years of Pineapple Productions a Brisbane-based production house, creating, presenting and producing live arts and cultural experiences for children and families. She had first hand experience in the regions as a regional arts development officer and before that was course convenor Music Management at the Queensland Conservatorium of Music.
After only two and a half years in the job, Rose Hiscock, has resigned her position as director of the Powerhouse Museum in Sydney. She moves on to become the inaugural director of the Science Gallery which will open in 2018 and be part of the University of Melbourne's new innovation precinct, Carlton Connect. It is an initiative of Trinity College in Dublin and will be one of eight intended to form an international network. Dolla Merrillees, the museum's director of Curatorial, Collections and Exhibitions, will be acting director of the Powerhouse from the beginning of next year. The Museum faces a major change as the result of a decision by the NSW government to relocate it to Parramatta in Western Sydney. The current inner city site will be sold off to developers to build apartments.
In Government Departments
At Arts Queensland there has been some job shuffling. Rebecca Atkinson (Director, Investment) is currently acting Executive Director, Policy and Programs, Eliza Tee (Manager, Investment, VACS) is currently acting Director Investment and Alex Seary (Manager, Investment) is currently Program Manager for the Visual Arts and Craft strategy (VACS) and is also managing some clients largely in the visual arts.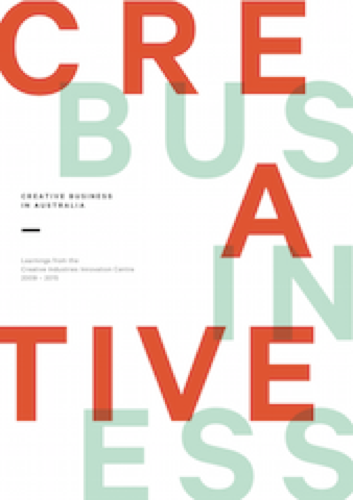 Until it closed in 2014, the Creative Industries Innovation Centre delivered business services to the creative sector. As its last act it has just launched its 'Creative Business in Australia' book which is available for free download from the UTS ePress website. The publication gives an overview of the current 'state of business' in Australia's creative industries - both as an industry sector in its own right and as an enabling sector and skills set for other industries – and reflects on business needs, creative industries policy and support services for the sector. If you are interested, the CIIC archive containing 400 key documents on creative industries in Australia can be found on the UTS Library website.

December 2015 will see the 130th and last print edition of RealTime, the much loved critical guide to international contemporary arts. The editors say that due to funding cuts and changes in the publishing environment, from now on it will be a totally online publication. Nevertheless, they will "continue to review and report and will show works, commission new ones, curate online exhibitions, initiate new kinds of reviewing, stream events and video-conference RealTime forums and workshops".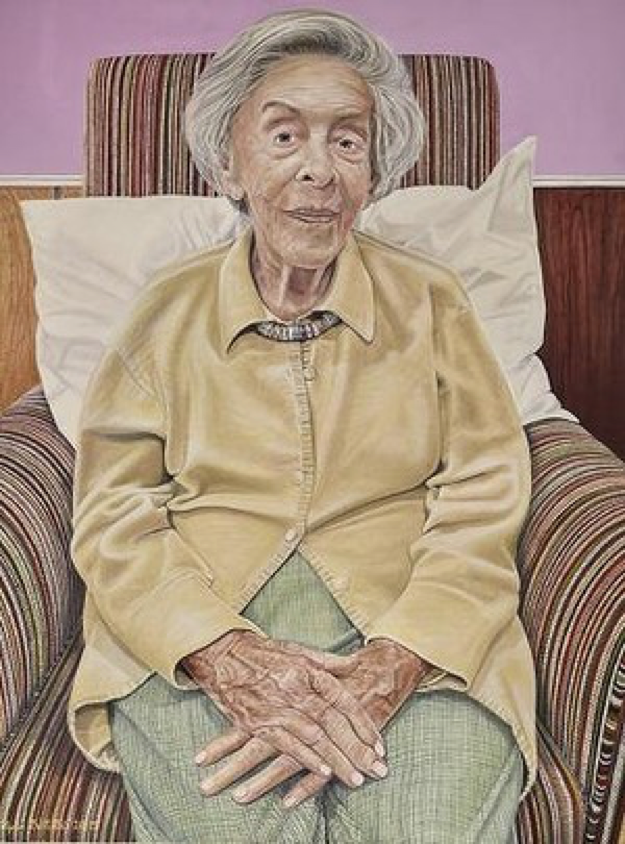 One of Australia's most highly regarded and prolific portrait and landscape painters, Judy Cassab has died at the age of 95. Born in Vienna to Hungarian parents, she escaped the Holocaust eventually migrating to Australia in 1951 with her husband and two young sons. She held more than fifty solo exhibitions in Australia, as well as others in Paris and London and her works are held in major public and private collections. As a woman artist in the early days she faced certain challenges but her European avant garde style found recognition in Australia. She was the first woman to win the Archibald Prize, which she did twice for her portraits of artists Stanislaus Rapotec in 1960 and Margo Lewers in 1967. Cassab enjoyed high regard and was awarded an AO and an OBE for her service to the visual arts and a Doctor of Letters from the University of Sydney.