Wired In: September 2015
Find out who's coming and going in the arts for September 2015.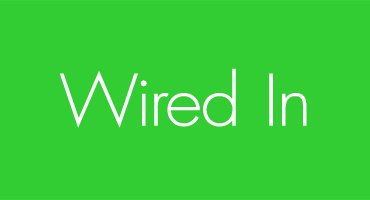 In the new Turnbull government Cabinet lineup, Senator Mitch Fifield replaces Senator George Brandis as the Arts Minister. Fifield's other responsibility as Communications Minster will mean the Arts shifts from being together with the Attorney General's department over to Communications..
NAVA congratulates winners in various categories of the Melbourne Art Foundation Awards for the Visual Arts 2015. They are as follows: 'Visionary Award' to John Kaldor AM collector and patron for his commitment to progressing the status of contemporary Australian art nationally and beyond, 'Artist Award' to Bill Henson for outstanding achievement for a comprehensive body of work and inaugural 'Young Artist Award' which provides an international residency for Daniel Boyd, a proud member of the Kudjla/Gangalu people of Far North Queensland.


Gabrielle de Vietri and Emily Floyd visual artists both from Victoria, were amongst the ten artists awarded an unrestricted stipend of $160,000 over two years by the Sidney Myer Fund's Creative Fellowships scheme. To be nominated for a Fellowship, artists and thought leaders must be within seven and 15 years into their creative practice and meet two criteria: outstanding talent and exceptional professional courage. Established in 2011, these fellowships have to date awarded $7.5 million directly to 47 mid-career artists.

NAVA's chair, Barry Keldoulis has been appointed as the artistic director for the 2016 Art Month Sydney festival. "I am delighted and excited about this new appointment and look forward to delivering a strong edition of Art Month for 2016", said Keldoulis who has more than three decades of experience in contemporary art. Since his return to Sydney after nearly fifteen years in New York and Europe, Keldoulis has worked in the museum and commercial gallery worlds, and in 2003 opened his own gallery to fill a gap in opportunity for young artists to exhibit between artist-run spaces and the major commercial galleries. He joined Art Fairs Australia in 2013, overseeing the successful delivery of the first edition of Sydney Contemporary.
Writer and academic at Monash university, Jan Bryant has been appointed Chair of WestSpace, Melbourne. She replaces Patrick Pound who has left after a 9-year tenure on the Board. Patrick has been instrumental in West Space's development as an organisation, playing a key role in moving West Space to its current premises at 225 Bourke St.
The heads of all art schools round the country convened in Adelaide on September 24th & 25th to explore key issues in art and design pedagogy and research and address the demands and opportunities for art and design education within a globalised and hyper-networked 24/7 culture. A key question was on how art and design schools adapt and develop the necessary rigour, flexibility, reach and evidence to continue to facilitate quality academic, cultural and social outcomes. NAVA"s Executive Director Tamara Winikoff chaired the plenary session of the conference.


Chinese property developer Dr Chau Chak Wing has promised a $15 million gift to help fund a new museum and gallery to be named after him at the University of Sydney. It will house the collections of the Nicholson Museum (antiquities), Macleay Museum (natural history) and the University Art Gallery (artworks by Australian, Asian and European artists).
Editor and journalist Rebecca Weisser has been appointed for three years to the Australia Council Board by the previous Arts Minister George Brandis. Her main interests are travel and languages. Weisser has had a career as an editor at The Australian newspaper, television commentator and communications consultant at the Australian Catholic University and in the QANTAS public affairs department. She was also a bureaucrat in the Department of Foreign Affairs and Trade and had postings in Vanuatu and Mexico.


The National Craft Initiative (a 3 year partnership between NAVA and ACDC) has appointed Georgia Hutchison as its part-time Program Manager replacing Susan Wacher. Georgia has worked as an independent artist, designer and creative consultant and sessional academic at UNSW and RMIT. She is currently undertaking a part-time Masters of Curating and Cultural Leadership at UNSW Art and Design. She also was founder and co-director of Open Table, a social enterprise project using surplus food to provide regular free community feasts for people from all walks of life.


The Australian Network for Art and Technology (ANAT) in Adelaide is losing its Administration Manager, Megan Mohell who has accepted a newly-established role with the Australian International Documentary Conference.


Following the resignation of Rachel Healy as at the City of Sydney's Executive Manager Culture, Hugh Nichols is acting in the role while the position is being restructured.

Christina Alvarez CEO and the rest of the staff of Metro Screen will lose their jobs at the end of the year with the cuts to Screen Australia funding and consequent closure of the Sydney-based organisation. Established in 1981 with funding from the Australian Film Commission, Metro Screen is a not-for-profit organisation that supports the emerging screen community. The Screen Australia funding of $240,000 was directed solely to core operational costs (overheads). Christina Alvarez said, "Financial sustainability can not be achieved through downsizing the organisation."

Das Platform, the publisher of Das Superpaper has launched Oberon, a new international bi-annual periodical about the art world. The content covers international contemporary art in literature, philosophy, economics, politics, sociology, history, law and science.
NAVA extends its condolences to the family and friends of the following arts luminaries.
One of the most influential studio potters of the post-war period, Peter Rushforth was the last of the founders of The Potters Society of Australia. He survived being a prisoner of war in Changi working on the Burma/Thailand railway but was happy to embrace the Japanese ceramic aesthetic. On return to Australia, he studied drawing and sculpture part time at the National Gallery School and pottery full time at Melbourne Tech (now RMIT). Peter founded the full-time, Vocational Ceramics course in Sydney at the old East Sydney Tech (now known as the National Art School) where he was an inspiring teacher for 27 years. Peter held many solo and group exhibitions, including a solo exhibition in Tokyo in 1975 and a retrospective exhibition All Fired Up: Peter Rushforth, Potter at the SH Ervin Gallery in 2013. His work is represented in all of Australia's major public collections. Peter served on the Craft Board of the Australia Council and was awarded many honours including a Churchill Fellowship (1967), an Order of Australia (1985), an Australia Council Emeritus Fellowship (1993), a Fellowship of the National Art School (2003), an Honorary Doctorate from RMIT (2010) and an Honorary Fellowship of the International Academy of Ceramics (2015).


Gordon Darling AC CMG was one of Australia's most significant and generous philanthropists to the arts, particularly the visual arts. He was the inaugural Chairman of the Board of the National Gallery of Australia (then the Australian National Gallery) from 1982 to 1986, founding the Gordon Darling Australia Pacific Print Fund in 1987 which has acquired over 7,000 prints for the national collection. In 1991, he established the Gordon Darling Foundation which continues to provide generous funding and staff development opportunities for public art institutions across Australia. Darling and his wife were the driving force behind the establishment of, and generous benefactors of the National Portrait Gallery. His contribution was recognised when he was made a Companion of the Order of Australia in 2004.

With the death of renowned Australian film maker Yoram Gross, Australia has lost a unique talent. Emigrating in the late 60s from Israel with his wife Sandra, together they started Yoram Gross Studios, which made family entertainment that enchanted children and carried positive messages. Pioneering some new techniques Yoram Gross became Australia's leading animator and with Sandra developed a highly profitable business that produced 16 feature films and a continuous output of children's television series for markets in Europe and America. A survivor of the holocaust, Gross loved Australia and its landscape and was the cinematic creator of Dot and the Kangaroo and the original Blinky Bill, both adapted from well known children's books. He became a world leader in his field receiving more than 80 international awards.