Focus on ACT
Jess Oliver on key exhibitions and events in Canberra over the next four months.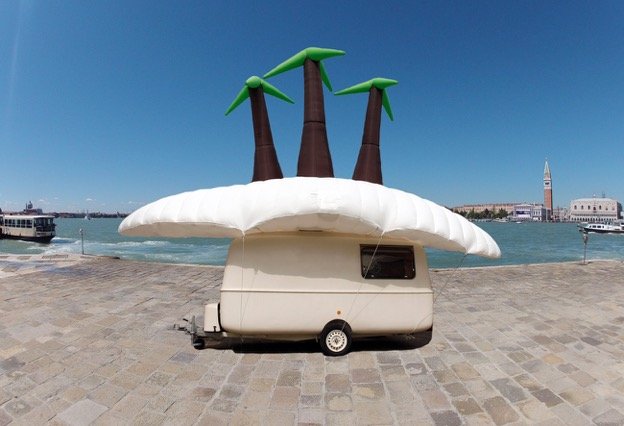 Image: Soren Dahlgaard, The Maldives Exodus Caravan Show

2°

The earth's temperature is warming, and there's no stopping it. The international goal is to limit warming to 2 degrees Celsius - a rise generally agreed by climate scientists to be both possible and necessary to avoid the more catastrophic effects of climate change. Curated by Alexander Boynes and featuring work by GW Bot, David Buckland, Søren Dahlgaard, Jacky Green, Annika Harding and Andrew Styan, 2° aims to engage audiences and raise awareness of climate change through humour, seduction and intrigue. 2° is showing at Canberra Contemporary Art Space from the 15th of July until the 20th of August and is supported by Climatearte.org
Embracing Innovation Volume 6
Embracing Innovation is an annual exhibition by Craft ACT: Craft and Design Centre that celebrates innovation in the creative arts and showcases makers and designers who demonstrate the use of cutting-edge technologies in their practise. Always a fascinating and thought-provoking exhibition, 2016's installment looks to be its biggest so far and includes work from over twenty makers, designers and collaborators from Australia, Japan, Israel, Canada and the UK. Embracing Innovation Volume 6 opens in the Craft ACT Gallery on the 21st of July and runs until the 27th of August.
Hindmarsh Prize 2016
Canberra-based glass artist, Masahiro Asaka was recently announced as the winner of the inaugural Hindmarsh Prize for his work Surge 19 (2015). Established by arts patron John Hindmarsh, the Hindmarsh Prize recognises and promotes the world-class glass artists who live and practice in the ACT and region. Asaka's work will be shown alongside 17 other finalists who include internationally recognised artists such as Jenni Kemarre Matiniello, Matthew Curtis and Kirstie Rea. Following an initial weekend-long showing at the Fitters Workshop in June, the Hindmarsh Prize 2016 opens at the Canberra Glassworks on the 28th of July and continues until the 4th of September.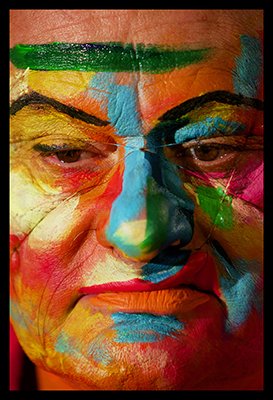 Mike Parr: Foreign Looking
Mike Parr is one of Australia's most provocative and seminal artists, whose work has been widely shown in Australia and internationally. Alternating between print-making and performance, Parr's practice is often socially and politically motivated, and influenced by psycho-analytic, philosophical and linguistic interests. Spanning nine galleries, Foreign Looking is the first exhibition to bring together Parr's work in all media, showcasing the artist's hugely experimental practice from the 1970s to the present. Foreign Looking is showing at the National Gallery of Australia from the 12th of August until the 6th November.
Speaking Colours
Speaking Colours highlights the numerous Aboriginal and Torres Strait Islander language groups. Language is a significant part of culture and with many Aboriginal languages now lost, there is a growing urgency to preserve and learn those which remain. Speaking Colours presents works by Aboriginal artists that engage with languages both existing and lost, and emphasises the need to preserve Aboriginal languages and cultural knowledge. Showing at the Goulburn Regional Art Gallery from the 16th of September