Focus on NT
Danielle Cullen on key upcoming exhibitions and events in the Northern Territory over the next four months.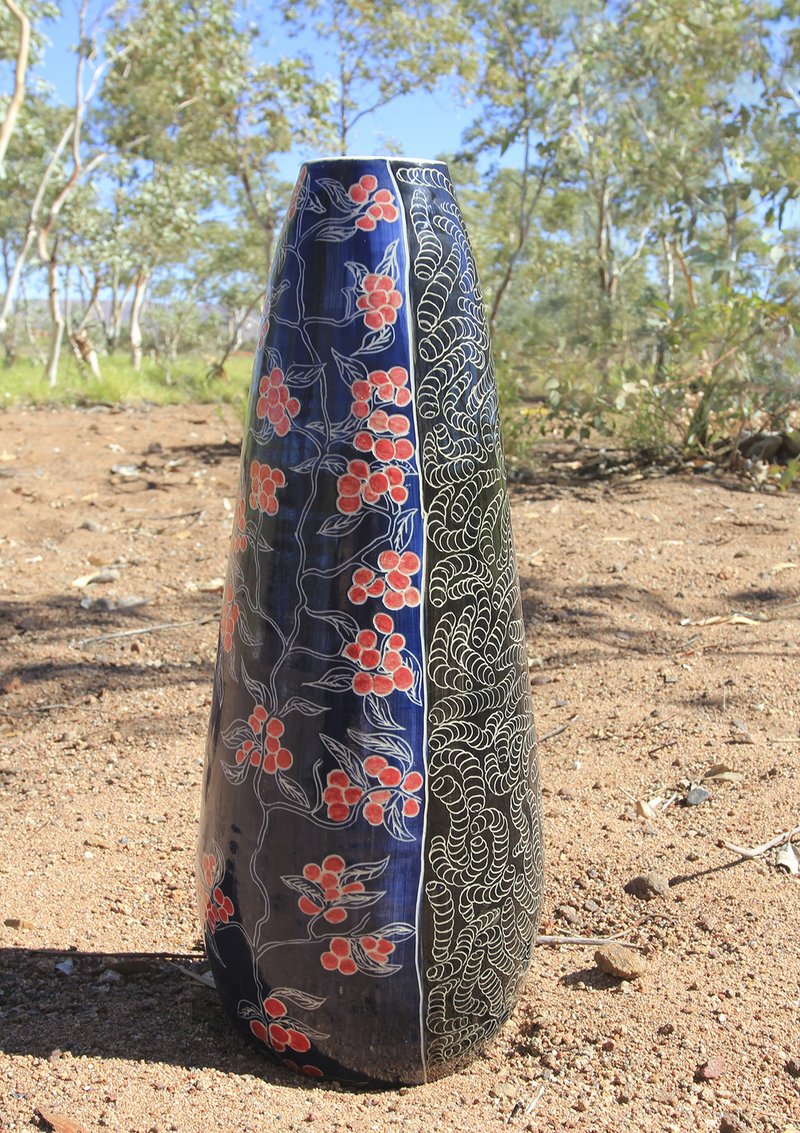 Image: Derek Jungarrayi Thompson, Maiwiru, Kukuwiru, Stoneware, 52 x 19 x 19cm, 2016. Courtesy of Ernabella Arts.
Salon16
Now in its fourth year, Salon16 draws on a French tradition. This is a Salon des Refusés Territory style – a bold showcase of contemporary Indigenous art submitted, but not selected for, the National Aboriginal and Torres Strait Islander Art Award (NATSIAA).
This year's show includes ceramics, a glass fish trap, works on canvas, barks and a virtual reality multi-media work. Exhibiting artists include previous NATSIAA winners: Jenni Kemarre Martiniello, Alick Tipoti, Garawan Wanambi, and Robert Fielding. They are joined by: Djirrirra Wunungmurra, Mulkun Wirrpanda (Yirrkala), Bob Burruwal (Maningrida), Corneila Tipuamantunmirri (Tiwi Islands), Hector Burton, Mick Wikilyiri, Sylvia Ken, and Tjungkara Ken (Amata), Nyarrapyi Giles (Tjukurla), Sonia Kurarra (Fitzroy Crossing), and Gabriel Maralngurra (Gunbalunya).
The exhibition is on at Charles Darwin University Art Gallery, Darwin, 4 August - 30 September.
People, Places & SpecialMoments
Celebrating NAIDOC week, The Residency & Desart present an intimate view of the perspectives of Indigenous artists in remote Central Australian communities with a selection of works from the Desart Photography Prize. The exhibition is on at The Residency Alice Springs from 3-21 July 2016.
41st Katherine Prize 2016
An exhibition of fine art and craft from across the frontier of the Territory's unique art landscape celebrates its 41st year. The gallery will simultaneously host the Godinymayin Youth Awards, which features emerging young artists from the region. This exhibition is on at Godinymayin Yijard Rivers Arts and Culture Centre, Katherine from 22 July - 10 September 2016.
­­­­­­­­­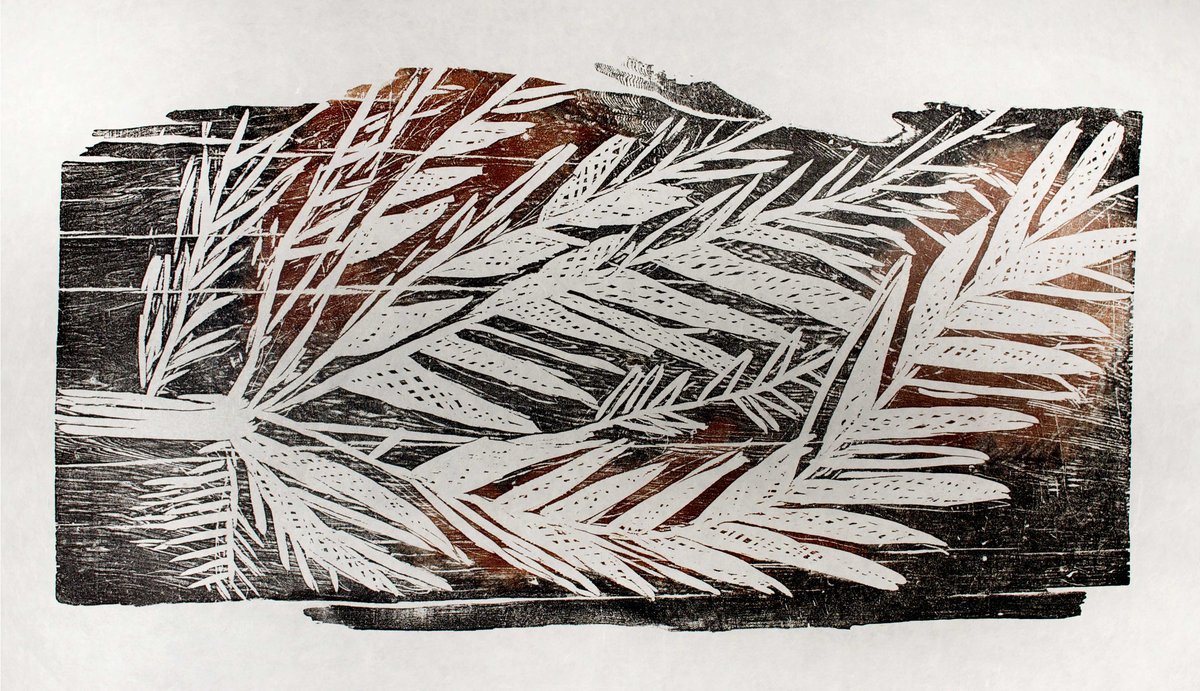 Midawarr – Harvest Series: Woodcuts by Mulkun Wirrpanda and John Wolseley
The Midawarr – Harvest Series is a printmaking collaboration between two distinguished Australian artists - Wirrpanda, a Yolngu artist and clan leader and Wolseley a European trained artist known for his mixed media paintings of desert landscapes. Together they explore the remarkable world of edible plants that survive and prosper in the monsoon rainforests and floodplains of East Arnhem Land. Curated by Nomad Art Productions, the exhibition includes large-scale coloured woodblock prints, barks and larrakitj (hollow logs). This exhibition will be held at Tactile Arts Gallery, Darwin from 5-21 August.
National Aboriginal and Torres Strait Islander Art Award (NATSIAA)
First held in 1984, this exhibition is regarded as one of the premier national visual arts awards. It recognises the important contribution made by Indigenous artists across Australia, working in both traditional and contemporary media. Australia's richest national prize for Indigenous art awards prizes in 6 categories: the Telstra General Painting Award; Telstra Work on Paper Award; Telstra Bark Painting Award; Wandjuk Marika Memorial 3D Award; and the Telstra Youth Award. This exhibition will be held at The Museum and Art Gallery of the Northern Territory from 6 August - 31 October.
The 2016 finalists are: Alec Baker, Andrew Snelgar, Anwar Young, Baluka Maymuru, Barayuwa Munungurr, Barbara Mbitjana Moore, Beryl Jimmy, Betty Kuntiwa Pumani, Beyula Putungka Napanangka, Brendan Kennedy, David Frank, Eunice Napanangka Jack, Eunice Porter, Georgia MacGuire, Glen (Kei Kalak) Mackie, Graham Badari, Gunybi Ganambarr, Guykuda Mununggurr, Harold Joseph Thomas (Bundoo), Isaac Cherel, Ishmael Marika, Jack Green, James Tylor, Janine McAullay Bott, Jennifer Herd, John Mawurndjul, Kathleen Injiki Tjapalyi, Kaylene Whiskey, Kent Morris, Kieren Karritpul, Lena Yarinkura, Lenie Namatjira, Lisa Waup, Louise Daniels, Maath Maralngurra, Margaret Poulsen, Matjangka Nyukana Norris, Melanie Evans, Mumu Mike Williams, Muntaji Brumby, Naomi Hobson, Natalie Puantulura, Ngarralja Tommy May, Nici Cumpston, Nicole Monks, Nyapanyapa Yunupingu, Penny Evans, Pepai Jangala Carroll, Peter Waples-Crowe, Rachael Mipantjiti Lionel, Ray James Tjangala, Regina Pilawuk Wilson, Robert Pau, Ryan Presley, Seymour Wulida, Shirley Macnamara, Shirley Purdie, Simon Hogan, Spinifex Men's Collaborative, Steaphan Paton, Stewart Hoosan, Ted Laxton [Pitcha Makin Fellas], Teresa Baker and Clarise Tunkin, Tiger Yaltangki, Tjanpi Desert Weavers, Tony Albert, Vincent Namatjira, Watarru Collaborative, Wawiriya Burton, William Nyaparu Gardiner, Winnie Sampi, Witjiti George, Wukun Wanambi, Yaritji Young and Yinarupa Nangala.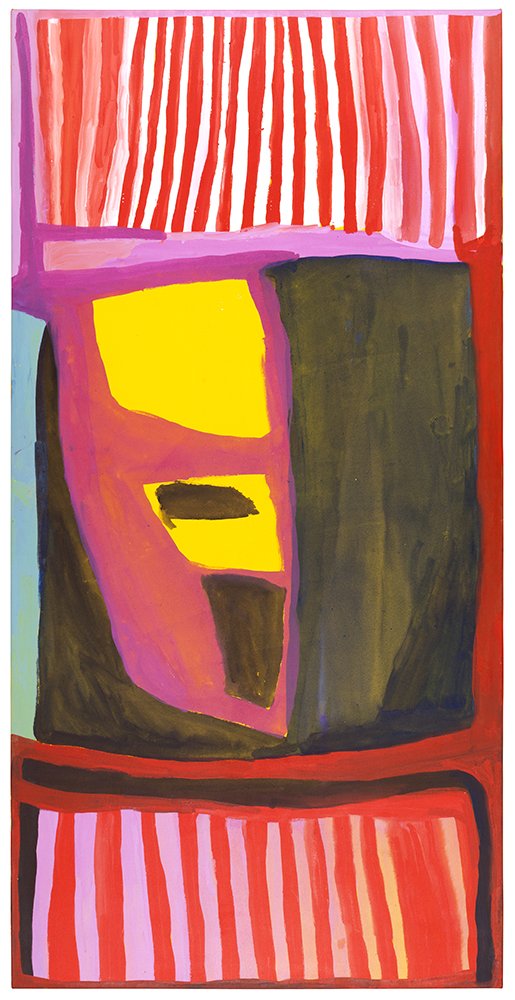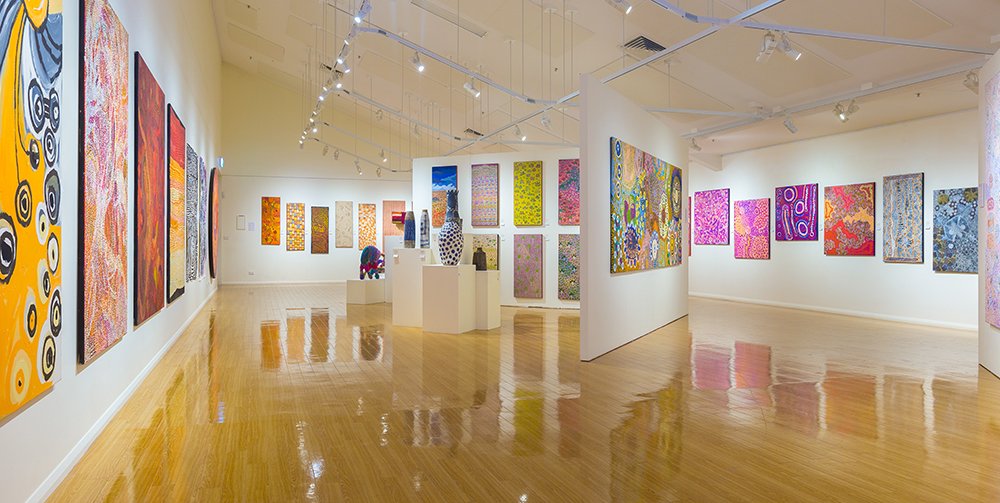 Desert Mob 2016
The annual DesertMob exhibition has been a bold and exhilarating statement of Aboriginal art and its dynamism for over 25 years. It brings together artists from the vast, spectacular country of Central Australia, traversing the Northern Territory, South Australia and Western Australia. This gathering of artists, artworks and audiences includes a symposium and a market place, presenting an opportunity to view new developments in Aboriginal art, to meet artists, listen to their stories and share their culture in the heart of their country.
Desert Mob 2016 takes place at Araluen Art Centre, Alice Springs, 8 September - 23 October, at Desert Mob Symposium, 9 September, and at Desart Mob Market Place 10 September.
Ann Newmarch, As the Serpent Struggles,
Veteran South Australia based artist and educator, Newmarch, was a key figure in the first wave of feminist art of the early 1970s in Australia. This body of early work of paintings and screen prints conceived in the Central Desert in the 1980s, surveys post-contact issues amplified in an outback frontier setting. Vehicle imagery marks a narrative of appropriation and colonisation.
NCCA's Gallery 2 hosts Machinations, screen prints probing military drones by Canberra based artist Katy Mutton. In the screen room is DomesticBliss, a show of tea towels by Darwin's Nadine Lee & Liz Grylls and in the Box Set, TheSevenSisterStory, painted on seven hubcaps by Tangentyere artist Jane Young. The exhibition is on at Northern Centre for Contemporary Art (NCCA) Gallery 1 from 27 August - 24 September.