Wired In: August 2016
Find out who's coming and going in the arts for August 2016.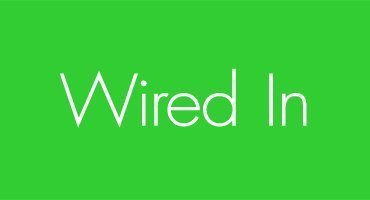 An additional $3 million has been allocated by the Victorian state government under its Creative State strategy for the development of new creative hub at the currently derelict former technical school in Collingwood in the heart of Melbourne. $4 million has previously been committed by the government, including $2 million for basic upgrades of the site. Additional funding for the project has come through a charitable social enterprise, Contemporary Arts Precincts (CAP) supported by the Lord Mayor's Charitable Foundation Melbourne, the Danielle and Daniel Besen Foundation, Marc and Eva Besen, The Myer Foundation, Ian Potter Foundation and the Harold Mitchell Foundation. Melbourne architects Fieldworks will be appointed to develop a master plan for the site, while a tender process for prospective tenants will begin in the coming months starting with submissions from prospective tenants commencing in July 2017. The formal opening of the site will happen in late 2017 or early 2018.
The long speculated merger has been announced between the Contemporary Art Centre of South Australia (CACSA) and the Australian Experimental Art Foundation (AEAF). Both lost their Australia Council four-year operational support in the last funding round. However, they have made new joint submissions for 2017 program funding to the Australia Council and to the Arts South Australia organisations funding round. Without this support, South Australia could be left with no contemporary art space.
CEO and Artistic Director of Craft Victoria, Jane Scott is exiting her position. She was also chair of the Australian Craft and Design Centres, a position which will now be filled by another director of one of the member organisations. Also leaving Craft Victoria is Kim Goodwin Public Programs Coordinator.
After a remarkable contribution over 27 years, Caroline Morgan is leaving the Copyright Agency/Viscopy to take up a new appointment as CEO and Secretary General of IFFRO, the International Federation of Reproduction Rights Organisations in Brussels, Belgium.

The Arts Centre Gold Coast (TACGC) has appointed Robyn Archer AO as its new Chair. Archer is the City's Strategic Advisor for Arts and Culture. TACGC will expand beyond its existing building 'footprint' at Evandale to take on future management of the entire Cultural Precinct under construction at Evandale. Four other new board directors were appointed: Kate Brennan, Wesley Enoch, Michael Loebenstein and Airlie Maclachlan along with reappointed directors Steve Romer and Tomas Johnsson who will serve alongside Councillor Bob La Castra. They replace retiring directors Deputy Chair Richard Munro, Patrick Corrigan AM, Christine Lohman and Patrick Mitchell. Gold Coast Council had committed operating and capital development funding of $5.16 million to TACGC with transitional funding of $1 million allocated to commence programming and build management and operating capacity in readiness for Stage 1 opening.
In another change in senior staff at the Art Gallery of New South Wales (AGNSW) Judy Annear, Senior Curator of Photographs is leaving after 20 years in the position. "In this role she instigated a program of collection-based projects as well as curating major national and international exhibitions. She established a collection program for the new photography gallery at the Gallery which opened in 2011."
After 27 years at the Legge Gallery and Watters Gallery, Gallery Manager Sonia Legge will be leaving. Sonia started Legge Gallery in Redfern in 1990 with husband Jasper Legge and his sister Zoe, as a complementary space to one of Sydney's most established institutions, Watters Gallery. Watters was set up in 1964 by Jasper's parents Geoffrey and Alexandra Legge in partnership with Frank Watters and set the standard for ethical practice while At the National Art School (NAS), also under the threat of losing its financial support base from the NSW Government challenging the conservative tastes of the time with the provocative work of artists such as Tony Tuckson, Robert Klippel, Richard Larter, James Gleeson, John Peart, Ken Whisson, Vicky Varvaressos, Euan Macleod and Mike Brown among many others. By contrast Legge Gallery was fostering the work of younger artists like Vivienne Ferguson, Derek O'Connor, Catherine Hearse, John Bartley, Annette Iggulde and McLean Edwards. Legge Gallery amalgamated with Watters in 2009, but tragically, only a year later, Jasper Legge died on an overseas holiday in Italy. Sonia continued their legacy but has decided now it's time to move on.

From a field of 96 finalists, NAVA Board member, Brisbane-based artist Michael Zavros is the winner of the $30,000 Mosman Art Prize for his work entitled Flora, a 'portrait' of his young daughter Phoebe. His painting will be acquired for the prestigious Mosman Art Collection. His work has been exhibited in major museums throughout Australia, New Zealand, Asia and Europe. As well as being a multiple finalist in the Archibald, Michael has won many awards including the Museum of Contemporary Art Primavera Collex Award, the 2012 Bulgari Art Award from the Art Gallery of New South Wales and the 2010 Doug Moran National Portrait Prize. Recently, he has been commissioned to paint the portrait of former Governor-General Quentin Bryce for the National Portrait Gallery.
In the continuing drama over the fate of the three Sydney Art Schools, the Vice Chancellor of the University of Sydney issued an advice to staff and students of Sydney College of the Arts (SCA) of termination of the Heads of Agreement which would have seen SCA absorbed by University of NSW Art and Design from 2017. Instead, it is proposed that SCA will become a part of the Faculty of Arts and Social Sciences as agreed by the university Senate in December last year. If this happens, the art school will move to the University's Camperdown campus with the Bachelor of Visual Arts discontinued from 2017. There is the threat to scrap jewellery, ceramics and glassmaking programs, described as "more resource intensive mediums" and cut more than half the academic and professional jobs. A strike and rally to protest these moves has been followed by students occupying the offices of SCA administration starting from 22nd August. They say they will not move until their demands are met.
A huge demonstration was also held in support of the National Art School (NAS) in Sydney with a march from the art school in Darlinghurst to the NSW Parliament. Amongst those speaking were Clover Moore, Lord Mayor of the City of Sydney. With the departure of previous director Michael Snelling for Hong Kong, one of Australia's most established arts administrators, Michael Lynch has moved into the role of Acting Director, taking on the big challenge to negotiate a sustainable solution for NAS's funding and location.

NAVA has written an open letter to the Education Minister in response to media reports of the proposed major overhaul to the Government's VET FEE-HELP Scheme. Read here.

This month NAVA welcomes to our team, Carley Commens in the new role of Queensland Program Coordinator, and Cigdem Aydemir as Events and Professional Development Coordinator. Carley is an award winning grant maker and a graduate of both the University of Southern Queensland and Griffith University. A versatile arts administrator and creative producer, she is passionate about enabling artists across all artform areas and has worked in arts organisations and local government for the last nine years including Youth Arts Queensland, Queensland Music Festival and as Creative Development Officer for Brisbane City Council. Cigdem is a practicing artist working in the mediums of installation, performance and video art. She was awarded the Redlands Konica Minolta Art Prize, in the Emerging Artist category in 2013, the Edna Ryan Award for Creative Feminism in 2012, and the UNSW Object Design award in 2007. She is also a Visual Arts teacher, having worked extensively in both primary and secondary school settings.
NAVA sends its deepest sympathy to the family and friends of Robert Foster, the renowned Canberra based silversmith and designer who died in a car crash last month at the early age of 53. Foster was a graduate of the ANU school of art, and in 2015 was named the university's Alumnus of the Year for Innovation and Entrepreneurship. He travelled to Europe, studying techniques, studio methods and design, returning in 1988. In 1993 he founded his design company Fink & Co, the first product of which was his iconic anodised aluminium jug, initially a commission by The Republic restaurant in Canberra and later produced in large numbers in his Queanbeyan workshop. He was a much loved and admired member of the Canberra artistic community and was a mentor, collaborator and teacher of many who now mourne his loss. Foster produced significant large public art works in Canberra and examples of his work are held in gallery collections both nationally and internationally, including in New York's Museum of Modern Art, London's Victoria and Albert Museum and major Australian institutions including the NGA. The Capital Arts Patrons Organisation (CAPO) has established the Robert Foster Memorial Award to commemorate his contribution. To donate, visit capo.org.au.