Wired In: December 2016
Find out who's coming and going in the arts in December 2016.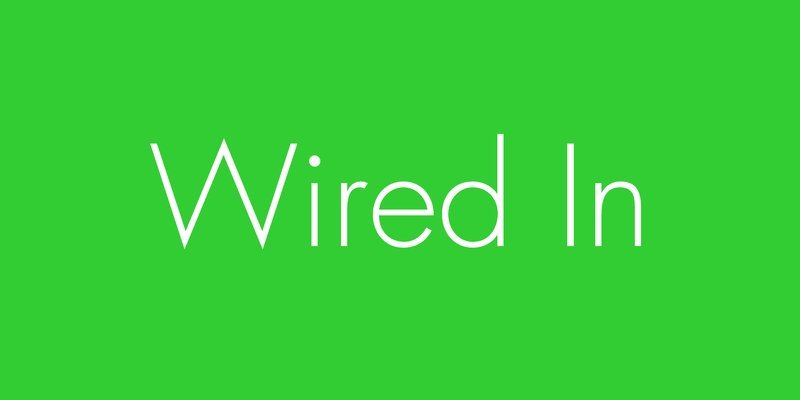 The new Labor Minister for Culture and Tourism in the Northern Territory is Lauren Moss taking over from Gerald McCarthy, the Minister for Arts and Museums in the previous government. Moss has run a small business providing professional development assistance and worked as a project officer at Headspace, providing mental health services support. Though the youngest members of parliament in the Territory, Moss has a remarkable CV including receiving the Excellence in Youth Leadership award at the NT Young Achiever Awards, the NT Pride of Australia Young Leader Medal. She also was a finalist in the NT Young Australian of the Year, Darwin City Council Young Citizen of the Year and the Australian Woman's Weekly Women of the Future.

Previous CEO of Arts NSW Mary Darwell has stepped down from the position after 7 years. Arts NSW is being reconstituted as a new entity to become known as Create NSW bringing Film NSW under the umbrella.
The City of Melbourne has announced the appointment of Robert Owen as its Public Art Curatorial Adviser to lead the public art vision to reimagine Carlton's University Square. Owen has 40 years' experience as an artist, curator and educator in Australia and overseas. Following a national open call, Owen was appointed as the Public Art Curatorial Adviser for the $8.8 million redevelopment, which commences in 2017. Time Passage, a conceptual framework to inspire and guide the implementation of a program of public art for University Square, His creative vision for the project 'Time Passage' emphasises art's connectedness to its site and the relatedness of individual artworks through an integrated plan. A range of artists will work with City of Melbourne and Robert Owen on the project from next year.
Owen's previous work includes the award-winning Webb Bridge at Melbourne's Docklands, sculpturally inspired by a Koorie eel trap. His work is also widely represented in national and international collections in the UK, Europe and Japan. Part of Public Art Melbourne Projects, this collaboration combines city design and public art, embedding artists and curators together in this significant city site.
Three major philanthropic organisations – the Myer Foundation, Tim Fairfax Family Foundation and the Keir Foundation - have committed $1.65 million to establish an independent entity to run a three-year program to champion and promote the value of arts and culture to Australian society both to government and to the community. The project is calling for Expression of Interest from organisations which feel able to deliver this program.
Andrew Walsh AM has been appointed as CEO and Executive Producer of the Ballarat Biennale of Australian Art (BOAA). Walsh leaves his role as founding CEO / Artistic Director of White Night Melbourne. Prior to this, he was creative director of a number of major events including the ceremonies for Australia's Centenary of Federation, opening and closing of the 2004 Athens Olympic Games and 2011 Special Olympic Games, the 2006 Melbourne Commonwealth Games opening and closing ceremonies, 2003 Rugby World Cup and Director/Producer of London's Millennium celebrations.
The new CEO of Museums Victoria, is Lynley Marshall has served in a number of senior roles at the ABC over the past 15 years, most recently as Chief Executive Officer, ABC International where she built strong partnerships across Asia. Prior to this she was Director of ABC Commercial, responsible for all commercial and retail operations, and Director of New Media and Digital Services, leading the organisation through a digital transformation. She has also served as a non-executive director of Questacon, the national science museum in Canberra. Marshall replaces Dr Patrick Greene who retires in February after 15 years in the position.
The occupation by students and activists of Sydney College of the Arts (SCA) was closed down by police after 65 days. Acting Dean of SCA, Prof. Margaret Harris has stated that the University of Sydney is committed to retaining the college and is exploring options "in a way that preserves the essential and distinctive qualities of SCA for generations of artists to come." What has been proposed is that SCA become part of the Faculty of Arts and Social Sciences and relocates from the Kirkbride campus at Callan Park in Rozelle to the university's main campus in Camperdown.
Tony Magnusson has been appointed Curator of European and North American Art at the Art Gallery of South Australia. Originally working as an arts journalist, Magnussen has recently returned from completing an MA at the Courtauld Institute of Art in London.

Director of Artspace in Sydney, Alexie Glass-Kantor has joined the inaugural Board of Manila's Museum of Contemporary Art & Design (MCAD) led by Joselina Cruz, curator of the Philippine Pavilion at the 57th Venice Biennale 2017. Alexie also will be curating her third edition of Encounters for Art Basel | Hong Kong 2017.

Sydney's newest major contemporary visual arts initiative is 'The National: New Australian Art 2017'. The first exhibition in a 6 year biennial initiative will open on 30 March running simultaneously as a unified exhibition at the Art Gallery of New South Wales, Carriageworks and the Museum of Contemporary Art Australia exploring the latest ideas and forms in contemporary Australian art.

NAVA extends its condolences to the family and friends of three admired Australian creators.
Acknowledging her contribution to culture in Western Australia, photographic artist Miriam Stannage was named by WA's Department for Culture and the Arts as a State Living Treasure. Largely self-taught, Stannage travelled to Europe, Canada and the US in the early 60s. From 1965-67, she opened Rhode Gallery in Shenton Park, one of the few commercial galleries in Perth at the time. In 1970 she took up the Power Institute residency in Paris, exposing her first hand to European contemporary ideas. On her return to Australia she exhibited widely and her work is held in Australian state and national institutions, as well as in many corporate and private collections.

Noted ceramicist, designer and teacher, Peter Travis has died aged 89. Famous as the designer of 'budgie smugglers' for Speedo, over the course of his life he worked across the fields of music, sculpture, design and finally ceramics. After training at the Phyllis Shillito School of Art and Design he became its co-director. He then decided to train as a teacher and studied sculpture at East Sydney Tech. then changed over to ceramics. His first studio later became the Pot Shop, the first exhibition room of the Potters Society of Australia. With a Churchill Fellowship in 1969–71, he worked in the US and London studying ceramic techniques not available in Australia. Travis was awarded an AM Order of Australia for excellence and outstanding contribution to the Visual Arts, Crafts, Design and Art Education.

Melbourne based architectural iconoclast, Peter Corrigan AM has left a huge legacy, both through his architectural work with his wife Maggie Edmonds and as an educator at RMIT where he taught architectural design and history for over 30 years. He studied and practised in the US working for some of the architectural luminaries of the time. Controversial as a committed post-modernist, his buildings have provoked and inspired generations of designers. The practice won 35 RAIA state awards. His other love was costume and set design for over 100 theatre and opera productions, including for another arts radical Barrie Kosky. Of this, he is quoted as saying, "Architecture is the full opera. It's sex, money, power, intelligence, stamina, it's everything."