Wired In: July 2016
Find out who's coming and going in the arts for July 2016.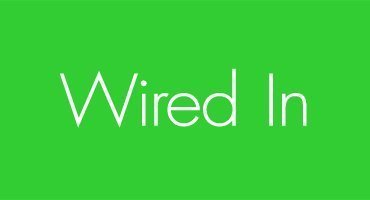 Post the federal election, NAVA congratulates both Senator Mitch Fifield who will continue in the role of Arts Minister and Tony Burke MP as Shadow Arts Minister with the reshuffle of Labor's front bench. Mr Bourke served in 2013 as Arts Minister in the previous Labor Government and replaces Mark Dreyfus QC MP in the position.
Creative Victoria's Regional Partnerships program has assigned $10 million over the next three years to 33 arts venues across regional Victoria for a variety of events. With a strong youth focus, Ballarat Art Gallery will host activities for toddlers and their parents, Swan Hill Regional Art Gallery will run creative workshops for local young people, Ararat Performing Arts Centre will host a Hip Hop Festival, while Ballarat's Her Majesty's Theatre will create an interactive audio experience for primary school students and Mildura Arts Centre will partner with local tertiary arts students to create music, dance and performance works as well as exhibitions, sound and light installations that will transform the arts centre. In Bairnsdale, audiences will go behind the scenes at the Forge Theatre and Arts Hub for workshops that explore the art of putting on a performance. Bendigo residents that speak languages other than English will be invited to a series of interpreted workshops, tours and talks that explore the gallery's collection.
In September Jane Crawley will take up the position of Director, Arts Sector Investment at Creative Victoria ahead of Greg Andrew's impending retirement. Jane has served as Manager of Arts Melbourne at City of Melbourne for the last six years where she has led a series of successful initiatives including the country's first local government Arts Infrastructure Framework; strategic partnerships with key arts agencies; the revitalisation of Arts House as Melbourne's centre for contemporary and experimental performance; and the re-imagining of city-wide public art programming. Prior to joining the City of Melbourne, Jane worked across the community and arts sectors.

Jonathan Kimberley is replacing Pippa Dickson as the director of Glenorchy Art and Sculpture Park (GASP) in Hobart. Kimberley is an interdisciplinary visual artist & arts manager and has combined his solo studio practice with long-term collaborative projects working with various artists and thinkers in Western Australia, Tasmania and Valcamonica Italy. He was founding manager of Warmun Art Centre in Western Australia and has also worked with remote community art centres, Martumili Artists, Kayili Artists and with arts festivals including, Ten Days on the Island, in Tasmania, Mildura Palimpsest #8 Biennale of Art, in Mildura, Vic, and Mona Foma, Hobart, Tasmania. In 2009 Kimberley was awarded the prestigious Alcorso Foundation Italian Residency, jointly supported by Arts Tasmania.
The Biennale of Sydney has appointed Mami Kataoka as the Artistic Director of its 21st event to be held in 2018. Kataoka, is the Chief Curator at the Mori Art Museum (MAM) in Tokyo and a key figure in analysing socio-historical and generational trends within Japanese and Asian art. She was one of 13 eminent international advisors to this year's 20th edition and is the first curator from Asia to be appointed to this role. Between 2007 and 2009, Ms. Kataoka was the International Curator at the Hayward Gallery in London and was Chief Curator at Tokyo Opera City Art Gallery from 1998 to 2002. Currently she serves as a board member of CIMAM, a member of Guggenheim Museum Asia Art Council and an advisory member for Ullens Centre for Contemporary Art in Beijing. Kataoka is a professor at Kyoto University of Art and Design Graduate School and frequently writes and lectures on contemporary art in Asia.
At the Australian Experimental Art Foundation in Adelaide three new board members have been appointed to replace retiring members Nicholas Jose and Troy-Anthony Baylis. New is Catherine Baldwin, the interim Director for the Australian Centre for Photography who has extensive experience in commercial, government and not-for-profit sectors including as Chair of the Transfield Foundation and Head of Foundation Perpetual Ltd. Nici Cumpston is Curator of Aboriginal & Torres Strait Islander Art at the Art Gallery of SA. She has worked as an educator, curator, writer and practising visual artist. David Sefton most recently was the Artistic Director of the Adelaide Festival of Arts from 2012-2016 has worked in the UK, US and Australia in a career spanning publishing, music journalism and performing arts promotion.
Executive Director of Performance Space Terese Casu will depart the organisation this July to take on the position of CEO of the Sydney Gay and Lesbian Mardi Gras. While Performance Space is recruiting a successor, Performance Space's Company Manager Vanessa Lloyd will act as interim General Manager, working alongside Artistic Director and CEO Jeff Khan to focus on the delivery of the 2016 Liveworks Festival and the organisation's smooth operations.
Craft Victoria's Communications Coordinator Anaya Latter, has resigned and Liberty Scott taking is taking over her role. Amy Marjoram has been appointed as Exhibitions Manager.
Arts Law in Sydney has announced that Leah Flanagan will join the team as the Coordinator of their Artists in the Black program which focusses on providing specialised support and legal advice to Aboriginal and Torres Strait Islander artists across Australia. Leah is a well-known musician and songwriter who has performed extensively throughout Australia both as a solo artist and with various touring music productions such as the Black Arm Band. She has just released her second solo album, Saudades, the follow up to her first record Nirvana Nights. Leah has worked with the Sydney Festival, APRA/AMCOS and most recently at Campbelltown Arts Centre as their ATSIA Program Officer.

New Chair of Next Wave is Vivia Hickman who replaces Janenne Willis. Hickman is CEO of the Queen Victoria Women's Centre and from 2006-2010 was the CEO of the Melbourne International Arts Festival. She has had more than 23 years of leadership experience in the not for profit sector primarily in the arts and cultural industries.
Vice-Chancellor of Western Sydney University Professor Barney Glover has been appointed President of the Museum of Applied Arts and Sciences (MAAS) Trust at a critical point in the organisation's history, with its proposed relocation to Parramatta.
4A Centre for Contemporary Asian Art welcomes to their organisation Bridie Moran as their new Marketing, Communications and Development Manager, and Hamida Novakovich as their new Assistant Curator.

After 15 months in the role of Director of Collections and Deputy Director of the Art Gallery of NSW, Suhanya Raffel is leaving to take a senior museum role in Asia where she has been appointed the director of M+ Museum in Hong Kong. M+ is a new museum for visual culture as part of the West Kowloon Cultural District, presenting 20th and 21st century art, design, architecture and the moving image. Raffel previously held the position of Collections Director at the NSW gallery which she joined in 2013. Before that she was at the Queensland Art Gallery/Gallery of Modern Art, Brisbane, where she held many senior curatorial positions from 1994, including deputy director of curatorial and collection development from 2010 and acting director during 2012. She was instrumental in building QAGOMA's contemporary Asia Pacific collection and led its Asia Pacific Triennial of Contemporary Art (from 2002) as well as other major curatorial projects. Raffel was a member of the Asian Art Council at the Guggenheim Museum, New York (2009-14) and has served on the boards of several other major entities.
Richard Lewer has won the 5th Basil Sellers Art Prize held at the Ian Potter Museum of Art, the University of Melbourne. The prize aims to encourage contemporary artists to engage with the many themes within sport past and present, and to contribute to critical reflection on all forms of sport and sporting culture in Australia. Lewer has been awarded the $100,000 acquisitive prize for his work The Theatre of Sports which demonstrates his sustained passion for art and sport, and examines the role sport can play in relation to mental illness.

At the exhibition opening at the Art Gallery of NSW, the winners were announced of the Archibald Prize, the most publicised art prize in Australia, along with the Wynne and Sulman Prizes. The $100,000 Archibald Prize for portrait painting went to Melbourne artist,Louise Hearman for her portrait of Barry Humphries, the iconic entertainer and satirist. Previously she was a winner of the 2014 Doug Moran National Portrait Prize. Hearman studied at the Victorian College of the Arts and is known for her dark, dreamlike paintings. She is having a major survey show at the Museum of Contemporary Art in Sydney from September to December this year.
The $50,000 Wynne Prize was awarded to the best landscape painting of Australian scenery, or figure sculpture. It was won for a collaborative painting of the Seven Sisters storyline by five sisters, Tjungkara Ken, Yaritji Young, Freda Brady, Maringka Tunkin and Sandra Ken. The family lives in the remote community of Amata in the Anangu Pitjantjatjara Yankunytjatjara Lands (APY), in South Australia.
The $40,000 Sulman Prize for the best subject painting, genre painting or mural project in oil, acrylic, watercolour or mixed media was awarded to Esther Stewart for her retro interior painting, Flatland Dreaming. The work takes its title from Edwin Abbott's novel Flatland: A Romance of Many Dimensions, a 19th-century satire that drew a comparison between dimensional geometry and Victorian social mores.
Staged to capitalise on the media buzz around the opening of the Archibald Prize students, alumni and supporters of Sydney College of the Arts (SCA) gathered on the steps of the Art Gallery of NSW for a 'vigil'. Its purpose was to draw public attention to the increasing opposition to the proposed imminent closure of SCA threatened by Sydney University. Controversy erupted over a proposed 'merger' with the announcement of the signing of a Heads of Agreement between Sydney College of the Arts (SCA) and University of New South Wales Art and Design (UNSW A&D). The universities claim it is intended to create "a national centre of artistic excellence that will put NSW at the forefront of art and design education and research in Australia, building on the best qualities of both centres." However, students and staff have raised serious objection asserting that it is simply a cost saving exercise intended to close SCA.
NAVA has taken up the cause by consulting with staff, students, alumni and other art industry professionals, organising a delegation to meet with Sydney University's Acting Vice Chancellor, and seeking a meeting with the University Senate. NAVA is calling for the halting of any decisions and commitment by the university to commission an independent external review of SCA by experts in visual arts.
The shock announcement of the resignation of Michael Snelling from the position of head of the National Art School in Sydney leaves open the question of what will happen to the school under threat of amalgamation with University of New South Wales Art and Design (UNSW A&D). Snelling leaves the position after only a year and a half to join his partner Suhanya Raffel in her move to Hong Kong.
NAVA's Deputy Director Brianna Munting will take up a secondment for 6 months to Arts NSW in the position of Senior Grants and Policy Officer.