Wired In: June 2016
Find out who's coming and going in the arts for June 2016.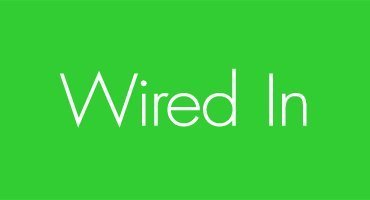 To read the arts policies of those parties which have published them, go to https://visualarts.net.au/campaigns/federal-election-2016/
The National Day of Action for the Arts (NDA) held on Friday 17th June kicked off a two week campaign of arts events and protests leading up to election day. Under the banner 'No Vision for the Arts', the day started with a demonstration by a group of artists and arts supporters outside PM Malcolm Turnbull's electoral office in Sydney from 8.00 to 9.30 on Friday 17th June to draw attention to the value of the arts and culture for all Australians. Other NDA actions have included signing a petition to the Arts Minister, making visual and written posts through social media with #istandwiththearts and #ausvotesarts, writing letters to politicians, making art works and performances and asking people to vote for the party with the best arts policies on July 2.
A national arts debate was organised on 8 June by ArtsPeak(the confederation of national peak arts organisations and arts industry councils) at the Wheeler Centre in Melbourne. In front of a live audience, question were put to Arts Minister Mitch Fifield, Shadow Arts Minister Mark Dreyfus and Australian Greens arts spokesperson Adam Bandt about their vision for the arts in Australia. The event was moderated by Patricia Karvelas from the ABC and broadcast the following Monday by ABC RN's Books and Arts program. It was attended by an audience of 250 arts people and was live streamed on the big screen in Federation Square and around the country. The video can be viewed at www.artspeak.net.au.
NAVA warmly congratulates the following recipients of Orders of Australia.
Companion (AC)
Mrs Roslyn Redman Packer, Bellevue Hill, NSW.
For eminent service to the community as a leading benefactor and patron, particularly to health care, medical research and social welfare groups, and to the visual and performing arts through philanthropic contributions.
Officer (AO)
Mr John William Kaldor, Sydney, NSW.
For distinguished service to contemporary visual art, as a supporter of public art projects, to the development of education programs for children, and through philanthropic contributions to cultural institutions.
Mr Julian Paul Knights, Elizabeth Bay, NSW.
For distinguished service to the performing and visual arts through a range of executive and philanthropic roles, to the finance industry, particularly to the funds management sector, and to the community.
Member (AM)
Mr Alexander Stitt, Red Hill South, VIC.
For service to the graphic arts profession, to the animated film and television industry, and to the community through public health programs.
Mr Anthony Charles Smibert, Deloraine, TAS.
For significant service to aikido through a range of roles, and to the visual arts as a painter and water colourist.
Medal (OAM)
Mr Tom Lowenstein, Caulfield, VIC.
For service to the visual arts, and to the community.
Mr Daniel Noel McOwan, Hamilton, VIC.
For service to the visual arts through administrative roles.
Mr Danny Goldberg, Vaucluse, NSW.
For service to the visual arts, and to the community.
Mrs Doris Eileen Golder, Lockhart, NSW.

For service to the visual arts, particularly to wool portraiture.
The University of Sydney has decided to close Sydney College of the Arts by the end of this year. A Heads of Agreement has been signed with the University of NSW which will see a 'merger', with all students shifted to UNSW Art and Design (UNSWAD) and the possible loss of 50 staff jobs. Discussions are also underway with the National Art School.
SCA Students are campaigning against this decision on the grounds that the three art schools have a very different approached to art education especially in relation to studio practice and theory. The students assert that no information has been provided within a timeframe that would allow them to make an informed decision about their tertiary education and demanding that the University of Sydney halts any further action on the proposed move and immediately engages with student and staff representatives of SCA for a full and transparent consultation process. To support their actions you can sign the petition here.
Madeleine Dore has resigned from the position of Deputy Editor at ArtsHub to pursue her own creative projects and writing. However, she will continue to contribute articles to ArtsHub as a freelancer, with a focus on professional development and self-care. Performance arts writer Richard Watts is stepping into the position.
On June 19, the SA Government responded to the arts sector's campaign against funding cuts by returning $7.7 million previously cut from the state arts budget. The funding will include $700,000 for the Adelaide Festival of Arts, $3 million for Arts South Australia and $4 million each year to drive economic activity and job opportunities in the arts. On the same day Minister Snelling joined Treasurer Tom Koutsantonis and Douglas Gautier, CEO of Adelaide Festival Centre, to announce an upgrade to Her Majesty's Theatre which will enable commercial musical theatre projects to come to Adelaide. The SA arts sector had five theatre, visual arts and multidisciplinary small-to-medium arts organisations miss out on previously secure multiyear funding. They join the Media Resource Centre and Riverland Youth Theatre who lost federal funding through discontinued programs.
The new chair of Arts Access Australia is Mallika Macleod, the previous WA representative on the board. She is Manager of Participation, Arts and Health at DADAA.
Simon Mordant, Chair of the Museum of Contemporary Art in Sydney has been appointed as a member of the Board of Trustees of the American Academy of Rome

The Minister for the Arts has announced lots of board reappointments across several organisations. Based in WA, Christine Simpson Stokes has been appointed to the Board of the Australia Council for a period of three years. She has broad experience in business management and media, philanthropy and private sector support for the arts. She is a Trustee of Western Australia's Children's Charity Telethon, Patron to the Young Indigenous Women's leadership programme 'Kimberley Girl' and a member of the Advisory Council of the Jackman Furness Foundation for the Performing Arts.
At the National Gallery of Australia, reappointed are Timothy Fairfax AC, John Hindmarsh AM and Jane Hylton as part‑time Members of the Council for three-year terms. At the National Portrait Gallery of Australia, reappointed are Dr Helen Nugent AO as Chair, Sidney Myer AM as Deputy Chair and Yasmin Allen and Jillian Broadbent AO as members for three-year terms. At the Bundanon Trust reappointed is Tony Emery and new are Jennifer Bott AO, James Ostroburski and MarkTucker for three year terms. At Creative Partnerships Australia reappointed to the board are Samantha Meers, Rosheen Garnon, Professor Susan Street AO and Brett Torossi for a further three years and Rupert Myer AO and Michael Smith for a further two years. At the National Museum of Australia, reappointed are Professor Catharine Lumby and appointed are Michael Traill AM and Maureen Plavsic as members of the Council for a period of three years. Re-appointed to the Council of the Australian Film Television and Radio School (AFTRS) are Professor Julianne Schultz AM FAHA for a period of one year and Professor Robyn Ewing AM as a Council member for two years.
Minister for the Arts Mitch Fifield, together with the Liberal Candidate for Denison, Marcus Allan and Tasmanian Minister for the Arts Vanessa Goodwin announced $427,875 over three years would be provided for a culturally significant touring exhibition from the Tasmanian Museum and Art Gallery (TMAG). The exhibition kanalaritja: An Unbroken String, is funded as part of the Visions of Australia program, featuring historical Aboriginal shell necklaces from the Museum's collection alongside contemporary pieces.
Minister for Regional Development and Nationals Deputy Leader Senator Fiona Nash visited Shepparton to pledge $10 million towards the construction of a new Shepparton Art Museum if the Coalition is retuned to government in the federal election.
The Protagonists is a newly formed group of Sydney based arts activists. Members have been involved in generating a number of events especially in relation to the National Day of Action for the Arts http://www.artprotagonists.com.
NAVA is delighted to announce the appointment of two new board members. James Emmett, barrister at 12 Wentworth Selbourne Chambers and arts philanthropist is the now chair of the board replacing well known artist, Acting Chair Sally Smart who will continue as a board member. The other new board member is Maria Farmer, Managing Director of Maria Farmer Public Relations (MFPR), one of Australia's leading entertainment industry PR consultants and a founding committee member of the Human Rights Watch Australia Committee. These appointees replace the previous chair Barry Keldoulis who is standing for election for the Senate as an Arts Party representative and Joyce Parszos who completed her 6 year term. NAVA extends its enormous gratitude to both these people for their commitment and invaluable service.
Sadly, NAVA is bidding farewell to two staff members. After nearly four years at NAVA, Events and Professional Development Co-ordinator, Joan Cameron-Smith is taking up the position of Public Programs Administrative Officer at the National Art School in Sydney. Craft and Design Program Manager, Georgia Hutchison has moved to Melbourne and is working in her profession as a designer. NAVA warmly thanks them both for their dedicated work and wishes them all the best in their new roles.
Described as the father of independent cinema in Australia, Paul Cox has died in Melbourne at the age of 76. The Dutch-born Australian photographer became a multi award winning film-maker with more than 20 feature films and 12 documentaries to his credit. Cox came to Australia in the 1960s, and became internationally admired for his delicate introspective films about human experience, some based on elements in his own life. Among his best-known films are "Lonely Hearts" (1982), "Man of Flowers" (1983), My First Wife (1984) and "A Woman's Tale" (1991). He also wrote and directed two quasi-documentaries: "Vincent" (1987), based on the life of Dutch Post-impressionist painter Vincent van Gogh, and "Nijinsky: The Diaries of Vaslav Nijinsky" (2001) about the famous Russian born ballet dancer and choreographer. In 2009, Mr. Cox developed liver cancer but underwent a transplant, which prolonged his life for another 7 years and allowed him to make "Force of Destiny" (2015), a love story about a couple who meet while each awaits an organ transplant and his 2012 documentary, "The Dinner Party," in which he documented transplant recipients talking about their lives.