Wired In: November 2016
Find out who's coming and going in the arts in November 2016.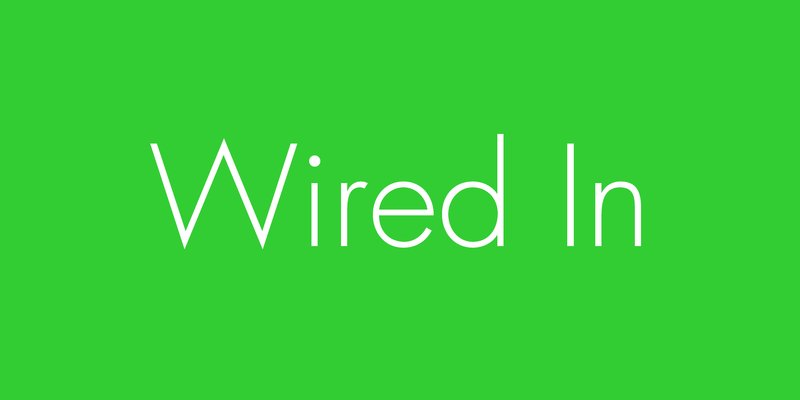 The Australia–Singapore Arts Group was established in May 2016 to build on the commitment both countries made following the signing of the Memorandum of Understanding on Cooperation in the Field of Arts and Culture in 2015. The task for the group is to provide advice and recommendations which will drive an ongoing program of cultural activities in both countries to enhance cultural relations, develop professional skills and cultivate audiences. New Australian members are Mr Douglas Gautier AM, Chief Executive Officer and Artistic Director of the Adelaide Festival Centre and Chair of the Association of Asia Pacific Performing Arts Centres; Professor Susan Street AO, Executive Director of the Queensland University of Technology Precincts; and Ms Claire Spencer, Chief Executive Officer of the Arts Centre Melbourne. The Singaporean members are Ms Angelita Teo, Director of the National Museum of Singapore; Ms Kathy Lai, Chief Executive Officer of the Singapore National Arts Council; and Ms Chong Siak Ching, Chief Executive Officer of the National Gallery of Singapore.
Congratulations to NAVA Member artist Megan Seres who's picked up the prestigious Doug Moran National Portrait Prize for the painting of her daughter Scarlett depicted as colonial girl Mary Wade. The winning work can be seen as part of the Moran Prizes exhibition at Juniper Hall, Paddington.
A new inquiry has been announced into the tertiary and vocational education's ability to provide innovation and creativity. The Committee invites interested persons and organisations to make submissions addressing the terms of reference by 13 January 2017. Details here.

The Australian Government has released a National Opera Review discussion paper seeking responses by 30th November. The Review examines artistic vibrancy, engagement with audiences and financial positions of opera companies that receive Australian Government funding. See here.
A committee of 15 business people, philanthropists and chairs of major cultural institutions has been appointed by the NSW government to guide the policy work of a newly created agency, the Office of Culture, Arts and Screen which merges Screen NSW and Arts NSW into one. Its task is to drive cultural policy in NSW. Appointees are Gretel Packer, David Gonski, John Kaldor, Simon Mordant, Macquarie Bank chief executive Nicholas Moore (Sydney Opera House chairman), Commonwealth Bank chairwoman Catherine Livingstone (Australian Museum) and Western Sydney University vice chancellor Barney Glover (Powerhouse Museum). NSW Young Australian of the Year, Genevieve Clay-Smith, who won Tropfest with a film that broke down the social stigma around disability, will also join the advisory committee. Campbelltown Arts Centre director Michael Dagostino and Northern Rivers Screenworks general manager Ken Crouch will represent western Sydney and regional NSW in the group.Other committee members are ARIA chief executive Dan Rosen, Sydney Festival artistic director Wesley Enoch, former arts minister and current State Library chairman George Souris, Carriageworks chairwoman Sam Mostyn and News Corporation's Brett Clegg.

With the defeat of Chris Bourke in the 2016 ACT election, he has been replaced as Arts Minister by Gordon Ramsay MLAwho is alsoAttorney-General and Minister for Regulatory Services, Community Events and Veterans and Seniors.

Renai Grace has resigned from her role as Director at Arts Queensland and will be taking over from Peter Denham as Director at Museum of Brisbane. Denham has recently relocated to Sydney to take up the position of Director of Director Curatorial, Collections & Exhibitions at the Powerhouse Museum of Applied Arts & Sciences.

Director of the Casula Powerhouse Kiersten Fishburn will replace Liverpool Council's outgoing acting chief executive Michael Cullen until a new candidate is appointed within 6 months. Fishburn currently serves as the council's Community and Culture Director. Craig Donarski, currently Sydney Film Festival Marketing Manager, will replace Fishburn in the role of Casula Powerhouse director in the interim.

At the Artlands regional arts conference in Dubbo NSW, Federal Arts Minister, Mitch Fifield announced a new national partnership project between First Languages Australia and the ABC designed to provide station identification messages in Indigenous languages on radio stations across the country. NSW Arts Minister Troy Grant announced two new initiatives: the NSW Government Cultural Tourism Toolkit aimed to help regional communities to enhance their profile and better package their arts and cultural offerings to drive cultural tourism; and Seen, a new NSW Screen initiative offering ten grants of $4,000 to emerging creatives to produce short film or web series telling regional stories. Australia Council CEO Tony Grybowski officially launched Showcasing Creativity the Council's discussion paper exploring reasons for the shortfall in presentation of Indigenous performing arts in mainstream venues and festivals.
Lee-Ann Tjunypa Buckskin has been appointed for a three year term as Deputy Chair of the Australia Council following five years as a member of the Board. Sam Walsh AO, Kate Fielding, Zoe McKenzie and Leigh Carmichael have been appointed as new members of the Australia Council Board for three year terms. Sam Walsh has served as a Patron and Chair of Black Swan State Theatre Company, Trustee of the Royal Opera House Covent Garden Foundation in London and Chair of the West Australian Chapters of the Chamber of Arts and Culture and Australia Business Arts Foundation. Mr Walsh is Global President of the Chartered Institute of Procurement and Supply, and was formerly Chief Executive of Rio Tinto. Kate Fielding is an award-winning cultural strategist and author with extensive governance experience in regional and remote arts in Australia. She is Chair of both Regional Arts Australia and the Goldfields-Esperance Development Commission, and was formerly Chair of Country Arts Western Australia. Zoe McKenzie is an adviser to the small to medium arts sector and a member of the University of Melbourne Humanities Foundation Board and the French Australian Chamber of Commerce and Industry Advisory Board. She has held senior roles in administration for KPMG and as a policy adviser to governments. Leigh Carmichael is Creative Director and Brand and Marketing Director for the Museum of Old and New Art and the Dark Mofo festival in Tasmania. He is an experienced graphic designer and successful art and creative director for small to medium arts, cultural and design organisations.
Continuing are Rupert Myer AO as chair; Christine Simpson Stokes; Rebecca Weisser; and the CEO of the Australia Council, Tony Grybowski. Re appointer for a further 2 year term are Adrian Collette AM, Khoa Do and Sophie Mitchell. Leaving are Robyn Archer AO Deputy Chair over the last five years, Waleed Aly, Samantha Mostyn and Tim Orton.

Eliza Roberts (Australia) will be the inaugural Executive Director of the 23 year old international artist residency co-ordination agency, Res Artis. Her' role will be focused on fundraising, public profile and strategy. Previously, she served on the Res Artis Board of Directors from 2012 – 2016, including a 2-year term as Vice-President from 2014. For the past 6 years Eliza worked as Arts Residencies Manager at Asialink, Australia's largest and most long-standing artist residency program in the region.

The Queensland Art Gallery | Gallery of Modern Art (QAGOMA) has formalised a partnership with the Singapore Art Museum (SAM) for the next five years based on common interests to promote and advance the art of the region. It will include opportunities for staff exchange and training, collaborative programming and research, and a co-curated contemporary art exhibition to be held in both countries from 2019 onwards.
After 14 years with QAGOMA, Maud Page, Deputy Director, Collection and Exhibitions has been appointed as Deputy Director and Director of Collections at the Art Gallery of New South Wales (AGNSW. She has made a significant contribution to the rise of GOMA and commissioned major projects for the Asia Pacific Triennial of Contemporary Art (APT). Page will commence at AGNSW in early 2017.
Jakarta's Museum of Modern and Contemporary Art in Nusantara (MACAN) announced that Aaron Seeto, currently curatorial manager of Asian and Pacific art at QAGOMA has been named the institution's new director. Seeto will oversee the opening of the Jakarta museum in March 2017. MACAN is the first museum in Indonesia dedicated to international modern and contemporary art. Seeto has made a leading contribution to APT8, and was crucial to delivering the successful exhibition across both QAG and GOMA.
After a hiatus, Australia's esteemed art journal Art + Australia will be relaunched in Sydney at the Art Gallery of NSW by artist Lindy Lee. In December 2015, Art + Australia was gifted to the Victorian College of the Arts by its former editor and publisher, Eleonora Triguboff. The journal will be restored to its original masthead and returned to print.
Under the editorship of Edward Colless, the new look Art + Australia will refer to the journal's history with Issue Zero (Recomposite) considering the present status of Australian art practice and arts writing with reference to the first issue of Art and Australia in 1963. Art + Australia also will present Minefield, the inaugural publication from its new small book imprint, A+A Publishing. Minefield comprises the first of a new ongoing series of books providing in-depth consideration of a major Australian work of art.