Wired In: October 2016
Find out who's coming and going in the arts in October 2016.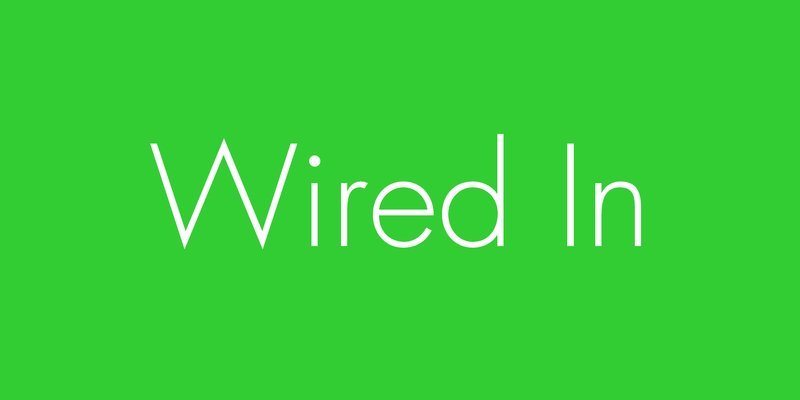 The International Federation of Arts Councils and Cultural Agencies (IFACCA) is staging its 7th world summit of arts and culture. It will be held in the world heritage city of Valetta, Malta from October 18 – 21 2016. The topic is At the Crossroads? Cultural Leadership in the 21st Century. Information about program and registration is here. The summit discussion paper is available here.
David Sudmalis has been appointed as the new Director at Arts Tasmania Previously David worked at the Australia Council for eight years in various position as director of Emerging and Experimental Arts, and other roles in Community Partnerships, Education and Early Career Artists and Strategic Development and Evaluation Under the banner of 'Sudsmusic', he has worked throughout Australia as a musician and composer, as well as in China, the UK, Malaysia, Hong Kong and Japan. He also has had experience in the coordination and delivery of public and education programs.
The University of Melbourne has announced via an email to faculty staff and affected students, that it will discontinue all programs and operations at its Centre for Cultural Partnerships (CCP) at the end of the year. The 11 year old CCP is Australia's only dedicated graduate teaching and research centre for community and socially-engaged arts practice. It offers specialised graduate programs that attract both local and international students and researchers. It combines arts training with studies in ethics, policy, community and participation. The University says it cannot afford to continue the Centre which is "not aligned with its core values of producing artistic excellence". But students and alumni assert that the university is too profit driven and the program is aligned with the University's commitment to public value. You can offer your support to CCP by signing this petition.
The peaceful occupation of the administration building at Sydney College for the Arts continues into its second month. It amplifies student and staff protests at the threatened contraction of the program, loss of staff and facilities and relocation of the College from its premises at Callan Park in Rozelle to the main campus of the university. Now over 100 students are contemplating taking legal action alleging the university acted unlawfully in "promoting a deceptive merger" between the SCA and UNSW, which could not deliver the degrees that students had originally enrolled in.
At its recent national 'Adaptation' conference in Brisbane, the Australian Council of University Art and Design Schools (ACUADS) Executive elected new office holders. The new chair is Associate Professor Denise Ferris, Head of the School of Art at the Australian National University replacing Prof Marie Sierra, Deputy Dean & Head of School, UNSW Australia | Art & Design. Moving into the deputy chair position is Prof Kit Wise, Director and Head of School, Tasmanian College of the Arts.
Monash University Art, Design and Architecture (MADA) has appointed learning and design innovator Lisa Grocott as its Head of Design and Director of THRIVING, a design and learning research lab. She returns to Australia from working in New York and California in the US. She has spent the past 12 years at Parsons School of Design in New York. Half of that time she was the dean of academic initiatives and the past six years she was core faculty in the Transdisciplinary Design MFA program. Lisa collaborates with learning scientists from psychology, neuroscience and education to design research experiments that have social impact in the classroom and partners with universities on speculative design projects that explore the future(s) of higher education. She regularly publishes on design research and is currently a chief investigator on a federally funded research grant into teacher change and innovative learning through the University of Melbourne.
Art Education Australia, the representative national body for art educators has elected a new Executive and Committee as follows:
President - Karen Maras, The University of New South Wales (NSW),
Vice President - Mark Selkrig, Victoria University (Vic)
Secretary – Narelle Lemon, La Trobe University (Vic)
Treasurer - Janette Grenfell, Deakin University (VIic)
Council Members - Rach Kirsten, The University of New South Wales (NSW), Kathryn Hendy-Ekers, Victorian Curriculum & Assessment Authority (Vic), Robert Brown, The University of Melbourne (Vic) and Robyn Carmody, Blackfriars Priory School, Adelaide, (SA).
Rockhampton Art Gallery has announced Bianca Acimovic as its new Director. Prior to this, she was inaugural Curator at the Murray Art Museum Albury (MAMA) which opened in October 2015. Previously she was Exhibitions and Collections Officer at Bundaberg Regional Art Gallery and before that held positions at the Queensland Gallery of Modern Art (QAGOMA), University of Queensland Art Museum, Queensland Public Art Agency, and regional galleries in Toowoomba and Cairns.
The highly successful Sydney ARI, MOP will be closing its doors at year's end. MOP has been operating since 2003 with a voluntary committee annually offering up to 35 exhibitions and publishing high quality catalogues. To help support the experimental work of the ARI artists and responding to a gap in the commercial gallery market for early-mid career artists, in 2012 the two founders, George Adams and Ron Adams then established Galerie pompom in partnership with Samantha Ferris in the Chippendale gallery space. This was subdivided to accommodate the new business initiative. Following the closure of MOP, George Adams will continue promoting emerging and unrepresented artists' careers in the smaller front gallery with an application-based project space.

Albury City has announced the appointment of Bree Pickering as the new Director of Murray Art Museum Albury replacing Jacqui Hemsley. Pickering will return to Australia from her position as the Executive Director at Vox Populi, an artist collective and contemporary art space in Philadelphia USA. Before her Philadelphia role, she held management-level positions in cultural affairs for the Department of Foreign Affairs and Trade at the Australian embassy in Washington and at Anna Schwartz Gallery in Sydney.

Artspace in Sydney has appointed artist Mikala Dwyer and arts benefactor Amanda Love to its Board of Directors. Dwyer is one of Australia's preeminent artists, with an interdisciplinary practice spanning more than 30 years and has exhibited widely in major local and international institutions. As a lecturer at Sydney College of the Arts, she has mentored countless artists and been a dedicated advocate for the embattled College. Former lawyer. Amanda Love is one of the arts' most committed benefactors, has been an assiduous collector and has pioneered contemporary art collecting initiatives in private, corporate and public realms worldwide.

The Institute of Modern Art in Brisbane has appointed Sancintya Simpson in the new role of Public Engagement Assistant. Simpson is an artist and writer with a background researching racial and migrant experiences in Australia. She has a Bachelor of Photography with Honours from Griffith University Queensland College of Art and is currently completing a Graduate Diploma of Writing, Editing and Publishing at the University of Queensland.

Roslyn Helper has been announced as the new Director of Underbelly Arts. Helper was a participating artist in the 2013 and 2015 Underbelly Arts Festivals. Combining two roles into one, Helper replaces Executive Director Jain Moralee and Artistic Director Eliza Sarlos, who worked together on the 2013 and 2015 Labs and Festivals. Underbelly Arts promotes emerging and experimental artists working in visual art, performance, theatre, live art, music, sound, dance, digital practice and ideas. Since its inception in 2007, Underbelly Arts has assisted over 800 artists to develop and bring their work to new audiences through its residency Lab and biennial Festival
Alan Cruikshank, previous editor of Broadsheet is starting up di'van, a new publication. He describes it as a biannual contemporary "book of accounts" which will offer critical interpretations on contemporary visual art and culture and its broader art historical, theoretical and socio-political contexts, from the MENASA (Middle East, North Africa, South Asia) to the Asia-Pacific. It will act as a crucial bridge to our region and a much needed perspective for the wider art world.
NAVA extends its sympathy to the family and friends of Klaus Moje AO, a greatly admired trailblazing glass artist. Born in Germany in 1936 to a family of glass workers, Moje immigrated to Australia to set up the Australian National University, School of Art Glass Workshop in 1982 where he taught and inspired hundreds of students, as well as shaping the way the Australian glass industry subsequently developed. Moje was also very instrumental in the development of the Canberra Glassworks, a workshop and gallery and drawcard for artist and glass appreciators from around the world. He was the recipient of many prestigious awards including the 1995 Australian Creative Fellowship (popularly known as the Keating Award); the 2000 Lifetime Achievement Award from the Glass Arts Society, USA (the only Australian to have received this prestigious award); the 2001 Australia Council Emeritus Award; the 2004 Urban Glass (New York) Lifetime Achievement Award and an Order of Australia. His work has been widely exhibited and included in over 60 public collections worldwide as well as hundreds of private collections. The Australian Design Centre toured the exhibition Living Treasures Masters of Australian Craft: Klaus Moje from 2006-8.