Wired In: September 2016
Find out who's coming and going in the arts in September 2016.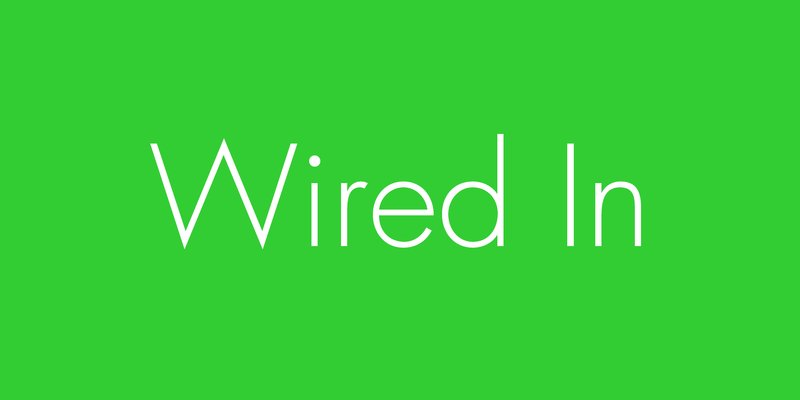 At the 24th triennial International Council of Museums (ICOM) General Conference in Milan in July, Suay Aksoy (Turkey) was elected ICOM President for the term 2016-2019. Aksoy is a trustee of the History Foundation of Turkey where she previously headed up museum projects and was a long-term board member. As Director of Cultural Heritage and Museums at the Istanbul 2010 European Capital of Culture Agency she developed and executed capital programmes and projects for museums in Turkey. She said, "It is through art and culture that we respond to the challenges of change, that we enhance our global outlook on the planet and provide local solutions without compromising this outlook. This is the task history charges us with." Vinod Daniel representing Australia has been elected as an ICOM Ordinary Member.
The Queensland Government through Arts Queensland has increased organisational funding to $30.5 million over four years. This is seen as a means to redress some of the funding cuts made under the previous Newman government. Organisations now have greater certainty with a four rather than the previous three year funding arrangement under the rejigged Organisations Fund. For the state's small to medium arts organisations, the increase of $572,000 a year now means that 39 organisations are in receipt of support, an increase from the previous 35. In June, Premier and Arts Minister Annastacia Palaszczuk had announced an additional $41.8 million investment in Queensland's arts sector over the next four years to generate regional arts activity and cultural tourism opportunities. However, the Queensland Arts Advocacy Group is critical of the level of Queensland's investment in the arts at $1.50 per capita which is about one third of the Victorian Government's investment of $4.70 per head of population and Western Australia at $4.17 per head.
Head of Arts NSW, Michael Brealey and the chief executive of Screen NSW, Courtney Gibson may be considering their options with the news of a mooted merger of their two entities. Arts NSW is the NSW government's arts and culture policy and investment body and Screen NSW funds and promotes the movie industry in NSW. If this restructure goes ahead, 'Create NSW' would become the new integrated arts and culture agency within the Department of Justice, replacing the two policy and funding bodies. Discussions are going on in the NSW arts industry about the implications of this proposal with the potential for job losses and a contracted scope of operation.

After two years, Kirsty Grant has resigned as the director and chief executive of Melbourne's Heide Museum of Modern Art, "to focus on freelance art and curatorial projects". Grant worked previously at the National Gallery of Victoria as curator of Australian Prints and Drawings from 1994-2007 and then Senior Curator of Australian Art, where she produced critically acclaimed exhibitions on Australian modernist furniture and artists Robert Jacks, Fred Williams, Yvonne Audette and John Brack. The well-known Heide property in Melbourne was owned by art benefactors John and Sunday Reed and was host to some of Australia's best known artists including Sidney Nolan, Albert Tucker, Joy Hester, John Perceval and Danila Vassilieff from the 1930s before it became a public art gallery in 1981.
The Canberra Times has reported that about 20 staff at the National Gallery of Australia have been told their jobs are being terminated, an estimated 8% of its workforce. The media has been shown copies of letters delivered in person to staff informing the recipients that they will become 'excess officers' but retain their rights as employees. The gallery's deputy director told staff that management would consider transferring them to other areas of the gallery or offer voluntary redundancies. Apparently they will be considered for vacant positions without competition from other applicants, provided they "possess the ability to perform the tasks of the position within a reasonable period". However, it is understood that many gallery staff are specialists in their fields and might not be easily transferable. The job losses are the result of federal government's arts budget funding cuts in 2016-17 and the Mid-Year Economic and Fiscal Outlook, which reduced funding by $36.8 million for the national cultural and collecting institutions.
The Print Council of Australia based in Melbourne has appointed a new General Manager, Marguerite Brown. Brown studied art history, arts curatorship and professional writing before being awarded the Harold Wright Scholarship at the British Museum to undertake study in the museum's Prints and Drawings Department, working widely across their extensive collection of Old Master and contemporary prints. Subsequently she focused on arts writing and independently curated contemporary Australian print projects, collaborating with artists and print studios in Australia and abroad to mount four exhibitions in London. She also has held arts management and curatorial roles in the commercial and not for-profit sectors in Melbourne.
Artisan, Queensland's Centre of Craft + Design has appointed Claire Sourgnes as its new CEO. Sourgnes previously was the Inaugural Network Coordinator of Art Galleries for Moreton Bay Regional Council, managing Caboolture Regional Art Gallery, Redcliffe Art Gallery and Pine Rivers Art Gallery. She has 20 years of experience working in commercial, government and artist-run galleries in Australia and Germany. Managing three galleries, in geographically and culturally diverse areas, has provided her with the challenge and satisfaction of creating places of regional significance within South East Queensland, as well as delivering diverse, quality, and innovative programs to local residents and visitors. She is also a board member of Regional Galleries Queensland.
Liz Tregenza is leaving the General Manager position at Ananguku Arts and Culture Aboriginal Corporation, the Aboriginal owned and governed arts support organisation which assists Indigenous artists and Art Centres in the APY Lands in the far northwest of South Australia. She is a Board member of the Indigenous Art Code which works to ensure a fair marketplace for Indigenous artists. She has over 20 years' experience consulting to Aboriginal organisations and government, developing and implementing programs in Indigenous arts, training and employment, and cultural tourism.
The Arts Law Centre of Australia based in Sydney, has appointed Leah Flanagan as their new Artists in the Black program coordinator. Leah is a well-known musician and songwriter who has performed extensively throughout Australia both as a solo artist and with various touring music productions such as the Black Arm Band. Leah's experience also includes working with the Sydney Festival, APRA/AMCOS and most recently at Campbelltown Arts Centre as their ATSIA Program Officer.
Jane Cush has been appointed to the part-time position of Program Director at Canberra Glassworks. She will take leave from her current position as the Director of Goulburn Regional Art Gallery where she has worked for almost nine years. Cush has also served on a number of boards and committees including Regional Galleries Association of NSW and Museums and Galleries of NSW. In 2014 she was named Goulburn Woman of the Year. She is currently doing a PhD at the ANU School of Art.
After having had two long stints at Museums and Galleries NSW, Michael Huxley is leaving his position as General Manager. He is highly regarded in the industry for his knowledge of finance, compliance, human resource management, research and funding. Several jobs have been amalgamated into the new Manager Finance and Administration position, as the organisation undergoes a restructure as the result of funding freezes and cuts.
The Museum of Applied Arts and Sciences (MAAS) has announced two new appointments. Tristan Sharp is the new Director of Programs and Engagement. His previous experience includes being the Assistant Director at Newcastle Art Gallery, Senior Curator of Education Programs at the Art Gallery of NSW and Education Officer at the Campbelltown Bicentennial Art Gallery. Peter Denham, has been appointed Director, Curatorial, Collections and Exhibitions. Previously he held the position first of Program Manager and then Director of the Museum of Brisbane for almost fourteen years and before that he was Curator and Travelling Exhibitions Officer at the Queensland Art Gallery.
Museum Victoria has promoted John Patten to the position of Manager of its Bunjilaka Aboriginal Cultural Centre from his previous role as Senior Programs Officer, where he developed education programs for the Koori and non-Indigenous communities. Patten is a Bundjalung / Yorta Yorta man on his father's side, and a descendant of First Fleet convicts on his mother's side. With formal qualifications in Business Management, Graphic Design, Training & Assessment and Information Technology, along with training in Multimedia Production, Horticultural practices and Ethnobotany, he previously worked in I.T, serving in the Victorian government's education sector. He also owned and operated a graphic design and illustration service based in the Blue Mountains of NSW, and has offered services in genealogical research, illustration, photography, web design and copy writing. Throughout his varied career he has maintained an ongoing art practice with a number of works held in collections in Melbourne Museum, National Library of Australia, Australian Museum of Democracy, the Upper Murray Museum and the Grafton Regional Art Gallery and was shortlisted for the Victorian Indigenous Arts Award in 2015.
After 10 years, Professor Colin Rhodes, Dean of the Sydney College of Arts (SCA) has resigned his position. During his tenure, Rhodes established a specialist graduate school at SCA was editor of the international journal, Elsewhere and with his strong personal commitment to disability and inclusion, was the driver of the University of Sydney's Disability Action Plan. He also served as Chair of the Division of Architecture and Creative Arts at the University and chaired Museums and Galleries New South Wales. Taking over as Acting Dean is Professor Margaret Harris, who has served in this role at various times before during 2000 - 2002. Harris, in addition to being Head of the Department of English for a number of years, was a Fellow of Senate between 2001 and 2011. She was also Director of the University's former Research Institute for Humanities and Social Science, and a member of the ARC College of Experts and other national committees. She takes over at a turbulent time for SCA with the University proposing to move it to the main campus, controversially relinquishing its tenancy of the Kirkbride complex at Callan Park in Rozelle.