Applications now open: Executive Director NAVA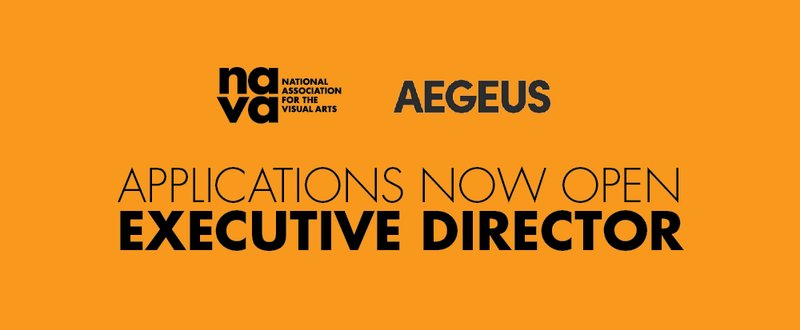 Key position in the national peak body protecting and promoting the interests of artists
Advocate for the interests of members and the visual and media arts, craft and design sectors
Bring inspirational leadership at a critical time for the organisation and for the sector as a whole
The National Association for the Visual Arts (NAVA) is the national peak body protecting and promoting the professional interests of the Australian visual and media arts, craft and design sector.
Through its activities and advocacy work, NAVA provides strong support for its membership and a clear voice to express the views and concerns of the visual arts community across the country.
NAVA's unique role also includes undertaking research and analysis, setting and monitoring industry standards, nourishing the arts environment for creators, along with co-ordinating collaboration and mutual support across the sector.NAVA's activities include advocacy on behalf of its members and for the sector as a whole, setting ethical standards and providing services to its members.
As our long-term Executive Director, Tamara Winikoff, steps downs after 22 years with us, the NAVA Board has embarked on mission critical to the future success of the organisation and of the sector – finding a new Executive Director to build on the substantial legacy of Tamara and to take us into the future.
Key to the position will be strategic and operational direction in steering NAVA into a future that balances large vision with financial realities – someone with the capacity to lead in an aspirational and pragmatic way. The Executive Director must be able to demonstrate high level leadership and vision, manage complex operations and work with the sector and key stakeholders to meet objectives and drive the organisation's mission.
To obtain the Information for Candidates pack that includes details on the role and application requirements please contact:
Tony Grierson or Bronwyn Edinger
AEGEUS Executive Search
P: +61 2 8090 9306
E: nava@aegeus.asia
Applications close at 5pm AEST Friday 4 August 2017