Wired In: August 2017
Find out who's coming and going in the arts in August 2017.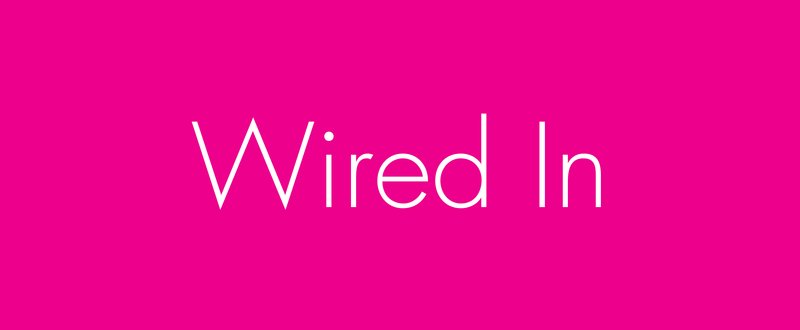 Amid the annual media flurry Mitch Cairns was announced as the winner of the Archibald Prize 2017 for the portrait of his partner, artist Agatha Gothe-Snape. Betty Kuntiwa Puman was announced as the Wynne Prize winner for a painting of her homeland Antara, in the remote north-west of South Australia. Joan Ross won the Sulman Prize for her mixed media work Oh history, you lied to me. Earlier on 20 July when finalists were announced, the Packing Room prize went to Peter Smeeth for his portrait of TV host Lisa Wilkinson.


The 2017 Georges Mora Fellowship recipient has been announced as Berlin-based Melbourne artist, Catherine Evans who in addition to being awarded a 10K cash grant will also receive a one year NAVA membership.


Tweed Regional Gallery has announced Justine Varga as the winner of the $20,000 Olive Cotton Award for Photographic Portraiture for her work Maternal Line, a complex photographic portrait of her grandmother Katalin, comprised of "a series of scrawls made by the artists' grandmother directly onto a piece of film" which has provoked much debate. See here.

Senator the Hon Mitch Fifield, Minister for the Arts, announced funds totalling $850,934.00 for arts and cultural projects through the latest round of the Australian Government's Regional Arts Fund. A total of 53 projects across rural, regional and remote Australia have been supported in Queensland, South Australia, Tasmania, Victoria and Western Australia. A visual art focus was evident in almost half of the projects funded. Within many of these projects, First Nations artists and arts centres are providing mentoring and career development both within their communities and at larger festivals and events. For a full list of funded projects see here.


With over twenty-five years' experience in the arts and cultural sector as a senior executive across the three tiers of Government, Alex Bowen has been appointed as Director, Statewide Strategy & Planning in the Cultural Infrastructure Project Management Office of the NSW Government's Department of Planning and Environment. Previously she was Executive Manager of Creative City at the City of Sydney and before that held several positions at Arts NSW as Director of Funding Programs following on from being Manager of Visual Arts and Special Projects.
After the five-year 'Services Agreement' between rights management organisations, the Copyright Agency and Viscopy, the two organisations have agreed in principle to begin the formal arrangements to merge. Between them, they represent around 43,000 members, ranging from visual artists and illustrators to journalists, cartoonists, surveyors, educational authors and publishers. One of the benefits to their members and partners will be reduced administration fees. Under the proposed merger Copyright Agency will create a new class of membership, 'visual artist', for Viscopy's approximately 13,000 Australian and New Zealand visual arts members. Those members will be able to elect a new Visual Arts Director to the Copyright Agency Board. If the proposed merger is successful, Viscopy members will automatically become members of Copyright Agency.

The Public Galleries Association Victoria (PGAV) has elected some new board members: incoming President is Sue Roff, (Executive Director, Arts Project Australia) replacing Karen Quinlan, Vice President Bryony Nainby, (Director, Benalla Art Gallery) replacing Melinda Martin and as Treasurer Pallavi Khanna, (Associate Director – Assurance & Advisory Services ShineWing Australia). With JD Mittmann, (Curator & Manager of Collections at Burrinja) elected as a Board member.

The Victorian Foundation for Living Australian Artists (VFLAA) has two new appointees: Anthony Camm, (Director, Ararat Regional Art Gallery); and Jennifer Kalionis, (Director, Castlemaine Art Museum). They will take over from Ian Tully, (Director, Swan Hill Art Gallery) and John Cunningham, (former Director, McClelland Sculpture Park & Gallery).The VFLAA purchases significant contemporary visual artworks for the National Gallery of Victoria collection and for touring and lending to public galleries across Victoria.


In the National Exhibitions Touring Support (NETS) Victoria some new appointments have been made. Mardi Nowak commenced as Director. Originally trained as an artist, Nowak has worked as a curator and gallery manager for more than 16 years in the public gallery and local government sector, most recently at the Town Hall Gallery, Hawthorn, Victoria. She is taking over from Angie Taylor who is going on maternity leave. NETS has also welcomed Shelley McSpedden as their new Curator. Shelley has worked as a writer, curator and educator in both the public and private art sectors over the past 15 years.


Olivia Nichols has been appointed as the first Exhibition Touring Officer at WA's Art on the Move.

Andrew Cameron AM has joined the Board of the Sydney Festival. He brings over 20 years' experience in arts philanthropy having served on the boards of the Biennale of Sydney, Belvoir, Sherman Contemporary Art Foundation (SCAF), Australian Centre for Contemporary Art (ACCA), and Melbourne Art Fair and Foundation. He was Deputy Commissioner for Australia's presentation at the Venice Biennale, is currently Chair of the Foundation at Art Gallery of New South Wales, Chair of Artspace, and is a member of the International Council of the Tate in London, as well as sitting on the Tate Asia-Pacific Advisory Committee. In addition, Andrew was made a Member of the Order of Australia in 2014 for significant services to the performing and visual arts.


ACMI (Australian Centre for the Moving Image) has appointed Paul Bowers Director, Exhibitions & Collections at an exciting time of renewal as ACMI begins to develop designs for a multifaceted renewal that will transform the museum both physically and technologically. Paul comes to ACMI from Museums Victoria where he has been Head Exhibitions, Collections Research and Exhibitions Division since October 2013. Prior to this Paul held leadership positions leading museum renewal projects and program development in the UK. Outgoing Director of Exhibitions & Collections, Russell Briggs, who joined ACMI in 2012, leaves to take up the position of Director, Engagement & Exhibitions at the Australian Museum.

Next Wave been awarded the tender to manage Moreland City Council's Mechanics Institute. The Mechanics Institute is a fully equipped, NBN connected, accessible, 103 seat theatre in a great location on Sydney Road in the heart of Brunswick. Next Wave began managing the space from 1 July.


Returning to her hometown, Adelaide Fringe welcomes Jo O'Callaghan as Head of Artists, Venues and Events who previously worked at the 2016 Melbourne Fringe and in various roles a the Melbourne International Film Festival. O'Callaghan replaces former Head of Artists, Venues and Events Carin Waterson.

In an acrimonious separation, Director of the Northern Centre for Contemporary Art (NCCA), Maurice O'Riordan has resigned his position after mounting tensions between those responsible for organisation's governance and its primary funding body, Arts NT. NCCA was one of the 50% of previously funded visual arts organisation which lost its Australia Council operational funding from 2017 onwards. A letter of support has been written by CAO and co-signed by NAVA.


Artistic Director of the 21st Biennale of Sydney Mami Kataoka has announced the title of the 2018 Biennale of Sydney isSUPERPOSITION: Art of Equilibrium and Engagement. The title adopts the quantum mechanical term 'superposition' which, in quantum theory, refers to the ability of electrons to occupy multiple states at once; to simultaneously take opposing paths and end up in different places. It is only with the application of measurement that matter is reduced to a single definition. The 21st edition will draw on this concept as a metaphor to link the notions of equilibrium and engagement and provide us with insights into the world today. We are surrounded by conflicting ideas across all levels of humanity: different cultures; readings of nature and the universe; political ideologies and systems of government; interpretations of human history, including the history of art and definitions of contemporary art. The participating artists are drawn from around the globe, have been chosen to offer a panoramic view of how opposing understandings and interpretations can come together in a state of equilibrium.

After 35 years working in the visual arts sector, Gordon Morrison, who has been the Director of the Art Gallery of Ballarat in Victoria since 2004, has announced that he will be retiring in June next year.His significant contribution includes raising $400,000 from the private and corporate sectors for the gallery. Morrison has worked in the public gallery sector since 1982, with previous positions including Head of Exhibitions and Collections Management and Registrar at the National Gallery of Victoria.


Two significant appointments have been made at Monash Gallery of Art in Victoria. Natasha Bowness is the new Chair of the MGA Committee of Management and Anouska Phizacklea is the new Director. Anouska joins MGA from Heide Museum of Modern Art, where she held the role of Finance, Business and HR Manager. Previous roles include Finance and Operations Manager at the Australian Centre of Contemporary Art (ACCA) and working in art research and valuations at Nevill Keating McIlroy and galleries and auction houses in London. Anouska has a strong art and finance background, with Masters degrees in both Art and Commerce. She is a Certified Practicing Accountant and a graduate of the Australian Institute of Company Directors.


Sophie Holvast has been appointed Curator at Art Space Wodonga in Victoria where she is responsible for the procurement, design, management and installation of various exhibition programs.
The National Advocates for Arts Education (NAAE) of which NAVA is a member, met in Canberra with senior staff from the Department of Communication and the Arts and the Education Department. NAAE lodged a new submission at the end of June, making the case for reinstatement of many arts courses as being eligible for students to receive a subsidy under the Student Loans Scheme.
After five years reporting on the arts, Debbie Cuthbertson has moved from her role as Arts Editor for the Age in Melbourne to working as a senior writer and Saturday chief of staff for the Age. Hannah Francis, is taking over as Art Editor.


Katrina Strickland, a former arts editor of The Australian, has been appointed Editor of Fairfax Media's Good Weekend magazine replacing Amelia Lester, who moved overseas after a year in the post. Prior to this Strickland was deputy editor and and then editor of Australian Financial Review Magazine, and before that was a senior arts writer and also arts editor of The Australian newspaper.
The Chamber of Arts and Culture WA and Country Arts WA has released a new report Mapping Arts and Culture Funding in Regional Western Australia, looking at the investment in regional arts and culture between 2011/12 and 2015/16. The report delves into regional arts funding in regional WA and finds investment scattered across the nine regions and disparity in funding and application rates between the regional areas. The report also identified a need for the state to lead the initiative of standardised reporting and capturing of arts data around regional arts engagement. Report is available here.
While NAVA is in the process of recruiting its new Executive Director, jointly acting in the role are the current Deputy Director, Brianna Munting and General Manager, Penelope Benton. For details of the position description go here. Applications for the ED position close at 5pm AEST on Friday 4 August 2017.