Wired In: December 2017
Find out who's coming and going in the arts in November / December 2017.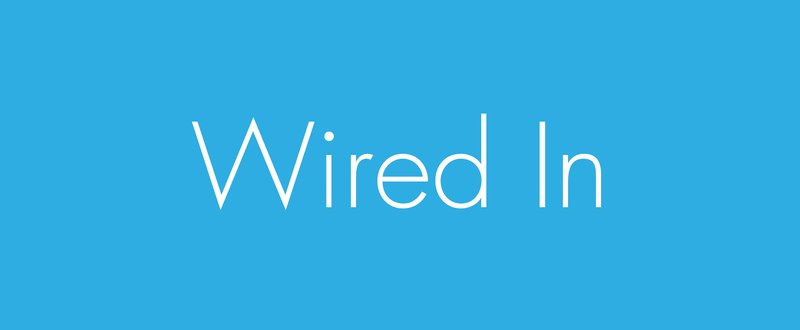 Australian indigenous artist Emily Kngwarreye's painting Earth's Creation 1 was sold for a record-breaking $2.1 million at a Sydney auction. The masterpiece by the late painter is said to mark a critical moment in Australia contemporary art and flag the gender gap within the art world.
Large-scale painting Kulatangku angakanyini manta munu Tjukurpa [Country and Culture will be protected by spears] has been officially included in the permanent display of Australian War Memorial in Canberra. Commissioned by the Memorial, the artwork was the result of an artists' collaboration initiated by Anangu Pitjantjatjara Yankunytjatjara Art Centre Collective in regional South Australia.
Over 100 responses were submitted to the Parliamentary Inquiry into inauthentic Aboriginal 'style' art prohibiting the sale of 'fake art'. All submissions received by the Inquiry Committee of the House of Representatives can be accessed here.
Australia has voted a resounding 'yes' to the recently concluded same-sex marriage postal vote with a result of 61.6% in favour of the issue versus 38.4% against. Prime Minister Malcolm Turnbull has promised the legislation to be passed before Christmas.
New South Wales Police have charged a 16-year-old teenager who allegedly defaced a street mural painting of George Michael in Newtown, Sydney, as a homophobic message following the national 'yes' vote.
An art studio on Collins Street in Kalgoorlie, WA was destroyed by a powerline fire caused by extreme storm lashing the goldfields region on 19 November.
The Art Gallery of New South Wales (AGNSW) has summited a revised design brief of its Sydney Modern Project, the Gallery's $344 million expansion plan funded primarily by the NSW Government. The new design features a reduction in the scale of built environment and an increased control over surrounding public space and site landscape.
The Australia Council has released its latest art research report Making Art Work: An Economic Study of Professional Artists in Australia led by Prof David Throsby AO at Macquarie University. The study provides comprehensive and interactive information on the working conditions and challenges facing Australian artists today. Key findings and full report can be found here.
Minister for the Arts, Annastacia Palaszczuk has championed the creative sector's role in contemporary Australian society and advocated for continuous and greater investment in the arts. In response, the Queensland Government will be delivering a range of arts and cultural investment projects in the following years with an emphasis on the development of regional and indigenous arts.
Kirsten Lovejoy, Queensland Greens' candidate for McConnel, has discussed and highlighted the significance of devising and delivering arts policies to support the State's creative industries and arts sectors through funding and education. The Queensland Election is on Saturday 25 November.
Western Australia's $50,000 Black Swan Prize for Portraiture has awarded Shelley (WA) based artist Jana Vodesil-Baruffi the Winner of 2017 for her work Black Swan. The annual Portraiture Prize is the only one of its kind in WA and one of the nation's richest awards for portraiture dedicated to showcasing and promoting Australian artists.
A $10,000 acquisitive prize open to Australian multi-medium visual artists, the Darebin Art Prize, together with the Bundoora Homestead Art Centre, has announced Melbourne-based artist Claire Lambe as this year's winner for her photograph She never speaks about herself, she could be anything (2017). Highly commended artists include Anna Finlayson, Matthew Greaves, and Joshua Petherick.
The $50,000 invitation-only National Self-Portrait Prize by The University of Queensland Art Museum has announced Sydney-based artist Jenny Orchard as the winner of 2017 for her work Self Portrait as a Multispecies Activist (2017).
The $15,000 Churchie National Emerging Art Prize has announced Congolese born, Adelaide based artist Pierre Mukeba as the winner of 2017. Winners of the other two awards include Hayley Millar-Baker (Special Commendation), Abdul-Rahman Abdullah (Sam Whitely Memorial Commendation), and Joy Ivill (Sam Whitely Memorial Commendation).
The recipient of this year's Create NSW Visual Arts Fellowship (Emerging) is Claudia Nicholson for her work 'Don't Let Me Down, Let Me Down' currently showing at Artspace, Sydney.

The National Portrait Gallery has announced nine finalists of the Digital Portraiture Award 2017. Finalists' work will be exhibited online and at the National Portrait Gallery in Canberra from 1 December 2017 to 18 February 2018. The 2017 Finalists include: Mundatjŋu Munuŋgurr (NT), Timothy Hillier (VIC), Patrick Bell (QLD), Ralph Kenke (NSW), Gutiŋarra Yunupiŋu (NT), Sabella D'Souza (NSW), Sue Healey (NSW), Josh Owen (ACT), and Samantha Sommariva (VIC). Announcement of Winner at the opening on 1 December 2017.
Australia's only Still Life Painting Award Eutick Memorial Still Life Award (EMSLA) has awarded Melbourne-based Gina Kalabishis the Winner of 2017. The Award's jury panel has been led by critic and art historian John McDonald since its inception in 2006. The winning painting, Passing Pulpit Rock - Distant Sky (After Nick Cave and Else Torp), and Finalists' work are currently on view at Project Contemporary Artspace in Wollongong.
Scott Rankin, co-founder, CEO and Creative Director of Tasmania's community-driven initiative Big hART has been announced as the 2017 Tasmanian of the Year at the Australian of the Year Awards in Hobart.
Tina Havelock Stevens was awarded $20,000 in the open category of the 2017 Fisher's Ghost Art Award at Campbelltown Arts Centre.
Western Sydney based Zanny Begg is the recipient of the inaugural $70,000 Artbank + ACMI Commission.
2017 Adelaide Festival has been selected as the Finalist of Best Event of the 2017 Ruby Awards by Arts South Australia. Winners will be announced on 2 December in Adelaide.
Victoria's Midsumma Festival has released its full 2018 program online. The queer arts and cultural Festival is organised for and by LGBTQIA+ communities in Australia. The organisation has been recently awarded the Connecting Our Community award by the GLOBE Community Awards.
Six key Aboriginal art centres across remote and regional Australia have worked together to bring both indigenous and non-indigenous artists from around the country to work at their residencies. The collaboration has resulted in "In Cahoots: Artists Collaborate across Country", a group exhibition to be open on 25 November at Fremantle Art Centre in Western Australia. The project embraces visual arts of all forms including sculpture, film and photography as well as design. Participating art centres include Baluk Arts (VIC), Buku-Larrnggay Mulka Arts Centre (NT), Mangkaja ArtsResource Agency (WA), Martumili Artists (WA), Papulankutja Artists (WA), and Warakurna Artists (WA).
Kate Fielding has been appointed as the inaugural Program Director of A New Approach, the philanthropy-supported arts advocacy body led by the Australian Academy of the Humanities and Newgate Communications.

After seven-and-a-half impactful years at NAVA, Brianna Munting is leaving the organisation to take up a new leadership role in strategic arts infrastructure. Highlights of Brianna's work as Deputy Director have been the We Are Here Artist Run Initiative festival, Future/Forward the first national visual arts summit and her work on 2015 Arts Funding campaign. Brianna's last day with NAVA was Wednesday 22 November 2017.
Shannon Michael Cane, Director of Printed Matter and one of the earliest driven forces of art book fairs in the US, has died at forty-three on 9 November in Brooklyn. Family members of the Australian expatriate have stated the cause being suicide. Rest in peace.