Wired In: February 2017
Find out who's coming and going in the arts in February 2017.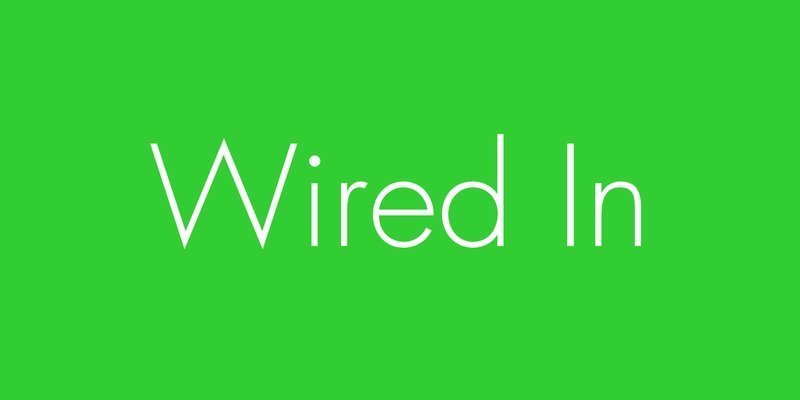 Dr Natasha Cica is the new Director and CEO of the Heide Museum of Modern Art (Heide). Cica is the founding director of Kapacity.org, a global consultancy whose clients include leading cultural and educational organisations. Dr Cica has served as: an adviser to the Tasmanian Government on developing a cultural policy for Tasmania; adviser to the Alcorso Foundation fostering cultural exchange between Europe and Australia; a member of the steering committee of Arts Tasmania's Design Island program. Her professional experience spans public administration (including as an adviser to Australia's national parliament), crisis management, corporate law, and the higher education and non-government sectors. She has held leading roles at think tanks and start-ups in Australia and Europe and is an award-winning author, broadcaster and public commentator.


Shepparton Art Museum has announced the appointment of Feyza Yazar as its Cultural Development Public Programs Officer. Yazar recently completed a Master of Cultural Heritage and has worked as a Library Officer and a Gallery Attendant for the the City of Boroondara. She is interested in how libraries and galleries function as civic and social spaces.

After more than 8 years as Director of Goulburn Regional Art Gallery, Jane Cush has left to take up a new role as Artistic Director at The Canberra Glassworks. Named Goulburn Woman of the Year in 2014, Cush has brought a high level of professionalism and quality to the programs for the gallery and the community. In September 2016, she was seconded to the role of Program Director at Canberra Glassworks.

Artspace in Sydney has appointed Andrew Cameron as its new Chair taking over from barrister and arts philanthropist James Emmett (now NAVA's chair). Cameron is an arts supporter, advocate, philanthropist and collector who has demonstrated commitment to supporting culture in NSW for over 25 years. Since 2015 the Cameron Family Foundation has supported over 100 artists through 24 Ideas Platform projects at Artspace. Cameron is a board member of Sherman Contemporary Art Foundation and Chair of the Art Gallery of NSW Foundation Board of Trustees. He sits on both the International Council and the Asia-Pacific Acquisitions Committee of Tate, London. Previously, he was Deputy Chair of the Board of Directors of the Biennale of Sydney; Deputy Commissioner for Australia's presentations at the Venice Biennale in 2005, 2007 and 2009; and currently sits on the Venice Biennale Commissioner's Council.

The new chair of the board of the McClelland Sculpture Park+Gallery in Victoria is Mary Delahunty. Owning 120 outdoor sculptures, McClelland is Australia's largest sculpture park in native bushland on the Mornington Peninsula. Delahunty was previously the Minister for the Arts in the Victorian government from 1999 – 2006 and had a background as a current affairs journalist and presenter on ABC and commercial television. She will succeed arts patron Mrs. Lyn Williams AM, who has retired after 14 years as a Trustee and two years as Chair.

After 12 years at the helm of National Exhibitions Touring Support (NETS) Victoria – and 14 years with the organisation, Georgia Cribb is leaving to take up a new position as Director of Bunjil Place at the City of Casey in Melbourne's south east. NETS Victoria has changed and grown significantly under her leadership. Her achievements include developing a plethora of exhibitions and programs, commissioning new works and collaborating with a network of regional and metropolitan galleries across Australia.

After thirteen years, Manager of the Copyright Agency Cultural Fund, Zoë Rodriguez has decided to leave. As a lawyer, Rodriguez initially led the Agency's policy area, advocating to government and others on behalf of the author, artist and publisher members. She coordinated the Agency's successful tender to run the Artists Resale Royalty scheme, then took on the running of the its Cultural Fund for almost ten years. In that time the Fund increased from 1 to 1.5% of licensing revenue, so that it is now around $2 million per year, supporting around 200 projects. Rodriguez also established and managed the landmark Reading Australia initiative, which celebrates Australian writing and facilitates its use in classrooms.

Delwyn Everard has resigned as the Deputy Director at the Arts Law Centre of Australia. As part of Arts Law's specialised Indigenous advocacy and advice service Artists in the Black, Everard has facilitated education programs to increase awareness and understanding of Indigenous arts law issues. As a solicitor and trained mediator, Everard has had over 20 years' experience working for law firms in the US and Australia and in the public sector focusing on human rights and artists' moral rights. She has a background in copyright and trademark litigation, worked in the native title area and has taught at the University of Western Australia Law School.

Arts Access Australia (AAA), the peak national body for arts and disability in Australia is pleased to welcome its new Chief Executive Officer Meagan Shand. Shand replaces outgoing CEO Emma Bennison who, after almost four years leading the organisation, takes on the role of Executive Officer with Blind Citizens Australia, the national consumer organisation of Australians who are blind or vision-impaired. Shand is an artist with disability has been a steadfast advocate for the disability sector in all areas of her employment.
After 12 years, Sancha Donald is leaving as CEO of Accessible Arts. She has been acknowledged as a tireless advocate for artists with a disability, and her work has impacted locally, regionally, nationally and internationally. She instigated the biennial national arts and disability conference, Arts Activated, which has been presented by Accessible Arts five times and the Arts and Disability Expo, established in direct response to the changing landscape and funding arrangements in both the disability and the arts sectors. Morwenna Collett from the Australia Council has been seconded to take the role of Interim CEO through a period of strategic development and change. Collett is currently the Manager, Project Controls and Risk, and Disability Champion, at the Australia Council. She is well known nationally in the arts and disability sector as a strategist, advocate and innovator and identifies as an artist with disability.

NAVA is pleased to announce the appointment of Sophie Chapman as its part-time Queensland Program Co-ordinator. Chapman also serves as the part-time Exhibitions Officer at Logan Art Gallery in Queensland. She has previously worked in a number of roles at the Brisbane Festival and completed a Masters degree in Arts Management and Creative Production at Queensland University of Technology undertaking an internship at Artisan. Chapman takes over from Carley Commens to whom we give grateful thank for her work establishing NAVA's Queensland outreach program.

Sydney art collector and philanthropist Judith Neilson has donated $6 million to the University of NSW to establish a new chair of contemporary art. The new appointee to the Judith Neilson chair in contemporary art will be expected to be a leading scholar in Chinese contemporary art. The position will be partly based at White Rabbit gallery, in Sydney's Chippendale which Ms Neilson established to house her collection of contemporary Chinese art a decade ago.
Ms Neilson's gift to the university will also fund a post-doctoral fellow and will offer research students access to the White Rabbit collection by invitation or request.
The new gift follows her $10 million donation to UNSW two years ago for the Judith Neilson chair of architecture, which is specifically charged with researching affordable housing design.

Leonard French, a widely admired artist whose glass mosaics adorn landmarks across the nation, died recently in Melbourne at the age of 88. French started as a signwriter but became a painter and printmaker and was well-known for his murals and stained glass windows. He travelled throughout Europe and Asia in the 1950s and 60s, and worked at Yale on a Harkness scholarship. During the 1960s and 1970s he was one of Australia's most prominent artists and developed a unique modernist style. Best known is his ceiling at the National Gallery of Victoria, a national landmark and one of the largest in the world which took him 5 years to make. He also made glass windows for the National Library in Canberra, as well as murals and tapestries for churches, libraries and other buildings around Australia. French's work has been the subject of more than 40 solo exhibitions in Australia, and been part of many group exhibitions outside Australia. He won multiple awards over the years, include the Blake Prize (twice) and the Sulman Prize in 1960, for a painting called The Burial. In 1968 he received an OBE for his service to painting.