Wired In: January 2017
Find out who's coming and going in the arts in January 2017.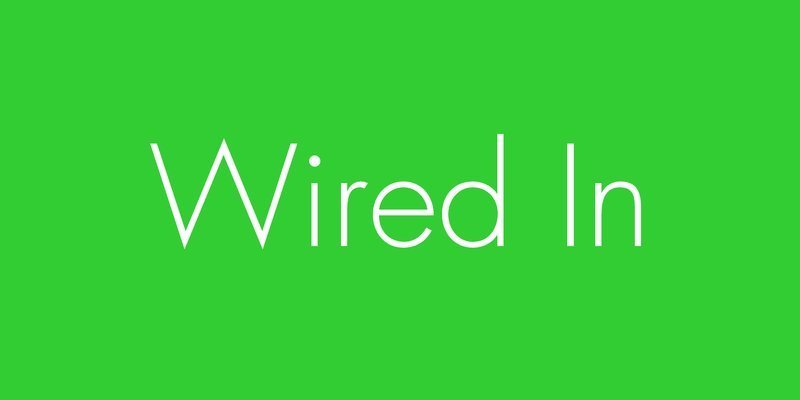 Danie Mellor has been announced as one of the seven highly respected artists receiving the Australia Council Fellowship for Visual Arts. Mellor's work will be exhibited in China, Art Basel Hong Kong, the Netherlands, Paris, New Zealand and Australia exploring ideas connected with landscape, history, post-colonialism and culture. Working across mediums using imagery, sculpture and installation, Danie is interested in the intersections between cultural knowledge and philosophy, and ecologies of the natural world through which concepts of otherness and the uncanny are understood.
It is very distressing to hear the announcement of the impending closure of Tasmanian Regional Arts (TRA), a 70 year old infrastructure organisation. TRA delivers federal funding to artists and organisations across the state and is a member of the Regional Arts Australia network. Apparently they were unsuccessful in securing core funding for the 2017 calendar year from Arts Tasmania. In 2017, TRA was due to oversee the distribution of $216,200 of the Commonwealth's Regional Arts Fund grants to Tasmanian artists and companies. It has given an assurance that there will be no interruption and no reduction to these funds despite the organisation's closure.
The new Manager, First Nations strategic development in the Aboriginal and Torres Strait Islander Arts section at the Australia Council is Trish Adjei who has resigned from Copyright Agency as its Indigenous Engagement Manager and Legal Officer to take up the position.
Lisa Cahill, CEO of the Australian Design Centre in Sydney, and Claire Sourgnes, CEO of Artisan in Brisbane have taken over the chair role in a joint capacity for the Australian Craft and Design Centres (ACDC) network.

Richard Ferguson has been appointed Executive Director at Craft Victoria commencing in mid-February 2017. Fergusson has been involved in the cultural, heritage and education sectors for more than 30 years in both Australia and England, in the areas of management of collections, cultural institutions and philanthropic foundations. He is also a craft and arts practitioner. He has worked in museums management at the National Maritime Museum, Greenwich, the South Australian Museum and the Melbourne Cricket Club (MCC) Prior to that he was Manager of the Museums Australia Museums Accreditation Program. Ferguson was elected as Fellow of the Royal Geographical Society in 1993, and is a member of the Royal Society of Victoria and currently a Council Member of ICOM Australia.
The 21st Biennale of Sydney (2018) will be curated under the artistic direction of Mami Kataoka and will be presented from March to June 2018. The Biennale's Principal Patron, the Neilson Foundation has extended its commitment to supporting the next two events in 2018 and 2020. The Neilson Foundation has supported the Biennale of Sydney since 2010 and also provides other financial assistance to the arts and to charities that work towards social cohesion. It has contributed $70 million since its inception.

After almost four years as CEO of Arts Access Australia, (AAA), the peak national body for arts and disability, Emma Bennison is stepping down. Emma was the first person with disability to be appointed to the CEO role in 2012. She is moving on to lead Blind Citizens Australia, the national consumer organisation of Australians who are blind or vision-impaired.

Criena Gehrke has been appointed to the newly created role of CEO/Director of the Arts Centre Gold Coast, Queensland as part of the development of the Gold Coast Cultural Precinct. Gehrke is currently Executive Coordinator Arts and Culture, City of Gold Coast and the author of the Gold Coast Culture Strategy 2023. Over the last four years she has created an extensive suite of programs and initiatives for artists living and working in the region.
A partnership between UrbanGrowth NSW and Carriageworks in Sydney will see The Clothing Store at North Eveleigh (an important heritage building) activated as a new temporary arts and creative, community-focused facility under a partnership agreement. Initially, the building will be used by Carriageworks for 12 months, while long term uses continue to be explored. The building is owned by RailCorp and licenced to UrbanGrowth NSW Development Corporation for three years. Carriageworks will publically call for expressions of interest for artists to participate in a subsidised studio program and deliver workshops for the community. Space will also be provided for creative industry use and community meeting places.
Liz Nowell, exhibition manager, curator, studio manager and lecturer and former director of the Contemporary Art Centre of South Australia (CACSA), has taken up the role of director of Contemporary SA (working title), a merger between CACSA and the Australian Experimental Art Foundation (AEAF). Director of AEAF Steve Eland has resigned. Both organisations lost their Australia Council funding which has precipitated the change to ensure that South Australia continues to have a contemporary art space. Contemporary SA will be housed at the Lion Arts Centre and describes its vision as "an artist-centred organisation, working strategically with partners to create a sustainable framework that supports artistic vibrancy and increases opportunities for South Australian, national and international artists and audiences".
The Australian Centre for Photography (ACP) in Sydney has appointed Cherie McNair as its permanent Director. She takes over from Catherine Baldwin who has acted as Interim Director since July 2015. McNair joins ACP from the Queensland Museum Network where she has held the position of Head of Exhibitions and Creative Services. McNair has over fifteen years' experience in the visual arts sector in Australia and internationally and has delivered major photography exhibitions with institutions and photographers throughout her career. Previous she has worked at Queensland Museum Network and National Gallery of Victoria, and in the UK at the National Museum Scotland, the Tate, Museum of Architecture and Victoria and Albert Museum.

The inaugural edition of The National: New Australian Art is opening in Sydney on 30 March 2017 and running simultaneously as a unified exhibition at the Art Gallery of New South Wales (AGNSW) Carriageworks and the Museum of Contemporary Art Australia (MCA). The six-year initiative, presented biennially, will explore the latest ideas and forms in contemporary Australian art. 2017 curators are Anneke Jaspers, Curator Contemporary Art and Wayne Tunnicliffe, Head Curator Australian Art, both at AGNSW; Lisa Havilah, Director and Nina Miall, Curator at Carriageworks; and Blair French, Director, Curatorial & Digital at the MCA. Forty-nine emerging, mid-career and established Australian contemporary artists have been selected. Artists work at AGNSW is focused on social engagement, at Carriageworks on fluidity of identity and at the MCA is concerned with key concerns through time.
At the end of his term as Acting Director of the National Art School in Sydney, Michael Lynch welcomed the incoming new director, arts administration professional Steven Alderton appointed as Director and Chief Executive. Alderton previously was of Director of Programs, Exhibitions and Cultural Collections, at the Australian Museum. Before that his roles including Director of Casula Powerhouse Arts Centre and Director of Lismore Regional Gallery. Agreement is still being sought from the NSW government to maintain funding of the art school.
Federation University Australia has announced that Bryce Ives will be the new Director of the Arts Academy Ballarat and Gippsland Centre of Arts and Design (GCAD) in Victoria. He has previously fulfilled roles as Executive Producer at the ABC and General Manager of SYN – Australia's largest community youth creative project. His international experience includes work with the British Broadcasting Corporation. He has also facilitated community engagement projects across Australia, and performed teaching and director roles at the Victorian College of the Arts.
NAVA warmly welcomes Laura Pike as its new Events and Professional Development Co-ordinator. Laura is an artist, designer, producer, educator and arts administrator with ten years' experience. She takes over from Cigdem Aydemir who has resigned to take up a full time teaching position. Also joining the NAVA team is development and public relations consultant, Antonia Matolov who is spending two days a week over 8 months assisting NAVA to increase its national brand awareness, find new sources of income and boost its membership.
Sadly we farewell Carley Commens, NAVA's Queensland Program Co-ordinator who leaves NAVA to take up a full time project management position with Brisbane City Council.
Though only an Australian resident for 11 years, Yosl Bergner is recognised as one of our most influential artists impacting on the work of a generation of leading Australian modernist painters like Sydney Nolan, Albert Tucker, Arthur Boyd, John Perceval and Russell Drysdale. As a jew, Bergner took refuge in Australia in 1937, having been born in Vienna, Austria and growing up in Warsaw, Poland. He lived in Melbourne until 1948 before travelling for two years exhibiting in Paris, Montreal and New York then settling in Israel where he has just died at the age of 96. Bergner painted the urban poverty and racism of Depression Australia, including representing the plight of displaced Indigenous peoples. He later also became well known for his book illustrations and theatre sets and in 1980 was awarded the Israel Prize, the country's highest honour.

The world has lost an intellectual giant. John Berger, the eminent English art critic, Booker Prize-winning novelist and life-long Marxist has died at the age of 90. Storyteller, essayist, screenwriter, dramatist and critic, Berger was one of the most internationally influential writers of the last fifty years. He was best known for his 1972 four-part BBC TV series and book, Ways of Seeing. His other books included the Booker Prize–winning novel G, from which he famously pledged half the prize money to the Black Panthers. Berger, who had been living in Paris, began his career as a painter, having studied at Chelsea School of Art, where one of his tutors was Henry Moore (though he was later a trenchant critic).