Wired In: July 2017
Find out who's coming and going in the arts in July 2017.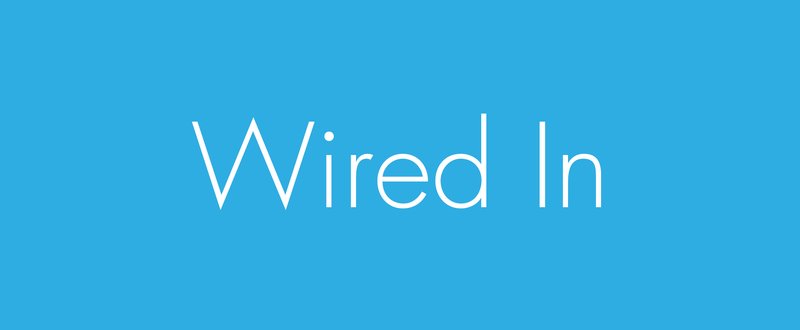 The SA Government budget was released recently, and no new money has been allocated towards S2M companies or arts organisations.
The overall budget increased from the previous year by $36 million dollars, but the money is being directed towards the development of Her Majesty's Theatre ($31million), and festival delivery. The AICSA (Arts Industry Council of South Australia) are disappointed, as none of their recommendations were adopted in the new budget. They strongly advocated for investment directly to artists.
A different direction was taken by QLD State Government, who announced their arts budget with an increase of $43.1 million for the sector over the next four years, and commitment to Indigenous and Regional Arts. Of the budget, $17.5 million has been directed to Arts Infrastructure Investment to revitalise exisiting venues. However LNP Leader, Tim Nicholls spoke against the budget stating 'it fails to address one of the biggest issues facing the arts community, and that is the lack of theatre and performance space in Brisbane,'

The Western Australian Government has announced the Department of Culture and the Arts (DCA) will amalgamate into Department of Sport & Recreation, from July 1, 2017. Up to 40% of departments will be amalgamated, under the leadership of Premier Mark McGowan, in an effort to achieve a more effective and collaborative sector.

After 9 years of sterling service under governments of both complexions, Sally Basser, Executive Director, Ministry for the Arts, has tendered her resignation to take effect in October. Her dedication to the her portfolio and always positive commitment to the arts community will be greatly missed. She intends to move to Melbourne and spend her retirement closer to her family.

The Art Gallery of New South Wales (AGNSW) revealed the major redevelopment and extension plan for 'Sydney Modern', with a newly announced contribution of $244million from NSW State Government, and $100 million from private donors to fund major new gallery spaces. Architectural firm SANAA will lead the design, which is claimed to be well overdue and already too small for the growing collection and visitors to the gallery. Construction will commence in 2019, and the art gallery will remain open.
Artspace has appointed Lisa Chung, Peter O'Connell and artist Khaled Sabsabi to the Board of Directors. Lisa Chung and Peter O'Connell between them have over twenty years of experience working in strategic capacities for internationally-regarded arts organisations across Australia. Khaled Sabsabi joins fellow artists Daniel Boyd and Mikala Dwyer, fulfilling a Board-mandated decision in 2016 to increase minimum artist representation on the Board to 25% to ensure artists have a strong leadership role in shaping the organisation. Outgoing board members are artist Caroline Rothwell and treasurer Julie Garis, who have completed their tenures.

NETS Victoria has announced the appointment of a new Director, Mardi Nowak. Nowak's background as an artist, curator and gallery manager brings significant professional experience to the role, as the organisation delivers their program throughout regional Victoria.
The Public Galleries Association of Victoria (PGAV) has recently made the following appointments: JD Mittmann, Curator & Manager of Collections at Burrinja and Sue Roff, Director, Arts Project Australia were appointed as Metropolitan Representatives and Anton Vardy, Director, Gippsland Art Gallery as Regional Representative to the PGAV Board. PGAV thanked Rami Eltchelebi who steps down from the Board after serving six years as Treasurer and Kallie Blauhorn, the former Gallery Director at Monash Gallery of Art and John Cunningham, the former Director of McClelland Sculpture Park + Gallery who resigned from the board during the year.

The annual
Women in Design Colloquium
was recently held by
Design Tasmania
in late May. This event is devoted to supporting an all-female speaker event, in the field of contemporary design. This year's theme was Design for Social Engagement and presented a dynamic group of professional women who talked on their experiences, social engagement, how they have utilised different approaches, tools, frameworks and mechanisms to capture and demonstrate social value and social impact in their practice.
The University of Sydney has confirmed the relocation of Sydney College of the Arts to the University's Camperdown Campus. The faculty will become a department within School of Literature, Art and Media (SLAM), and will be running out of the Old Teachers College from Semester 1, 2019.
The Queens Birthday Honour's list was awarded, and featured prominent leaders of the sector, including benefactor Aaron Gandel and one of Australia's most Senior Arts Administrators Michael Lynch.
COMPANION (AC) IN THE GENERAL DIVISION

Mr Aaron Jonna GANDEL AO (VIC) - For eminent service to the community as a benefactor and supporter of a range of visual arts and cultural institutions, to youth education, medical and biotechnology innovation programs, to business and to the advancement of philanthropic giving.
OFFICER (AO) IN THE GENERAL DIVISION
Mr Bruce Kelvin CUTLER (NSW) - For distinguished service to the performing and visual arts, including the provision of pro-bono legal and financial administration advice, to people who are blind or have low vision, and to the community.
Mr Michael Francis LYNCH AM (NSW) - For distinguished service to arts administration, to leadership of international cultural institutions and nationally recognised art organisations, and through contributions to Australian public life.
MEMBER (AM) IN THE GENERAL DIVISION
Dr Anne Mary GRAY (WA) - For significant service to the visual arts as a curator, scholar and historian, to Australian artists, and to the promotion ofcultural heritage.
Mrs Diana Mary MORGAN (VIC) - For significant service to the arts, particularly to the museum and galleries sector, as a supporter and benefactor, and to the community.

Mrs Judith Anne RYAN (VIC) - For significant service to the visual arts, particularly to the museums and galleries sector, as a curator of Indigenous exhibitions, and as an author.

Mr Antonio ZECCOLA (VIC) - For significant service to the visual arts, particularly to the Australian motion picture industry, through a range of roles, and to multiculturalism.
MEDAL (OAM) IN THE GENERAL DIVISION
Mr Jack CONDOUS (SA) - For service to the visual arts, and to education
Mr John Carey DOWNTON (NSW) - For service to the visual arts as a maritime artist, and to the community.
Ms Patricia Joyce HARRY (NSW) - For service to the visual arts.
Mrs Marcelle MANSOUR (NSW) - For service to the visual and literary arts, and to the Arabic speaking community.
Mr Jeffrey William MOORFOOT (VIC) - For service to the visual arts, particularly to photography.

The full list of honours is available here.
The 3rd in the series of reports - Connecting Australians: Results of the National Arts Participation Survey has been released by the Australia Council. The report measures Australians' engagement with the arts in 2016. Available here.

The Institute for Culture and Society at the University of Western Sydney (UWS) has published a new research report 'Recalibrating culture: production, consumption, policy', which seeks to understand the work practices of artists and cultural practitioners who live and/or practice in Greater Western Sydney. Research was conducted by Dr Michael Volkerling, Professor Deborah Stevenson, Profession David Rowe & Cecilia Cmielewski from UWS. Available here.
The inquiry into 'Innovation and Creativity: Workforce for the New Economy' was released by the Government. NAVA made a submission to the inquiry, and the full report is available here.


Also recently published is The Arts Sector Service Organisations Scan by the Australia Council which was undertaken to develop a greater understanding of the scale and nature of arts organisations whose core purpose is to provide programs and activities that support artists and arts organisations. Available here.


After 22 years NAVA farewells our Executive Director Tamara Winikoff. We acknowledge her extraordinary contribution to NAVA and to the visual arts sector as a whole and will very much miss her energy in the office.