Wired In: June 2017
Find out who's coming and going in the arts in June 2017.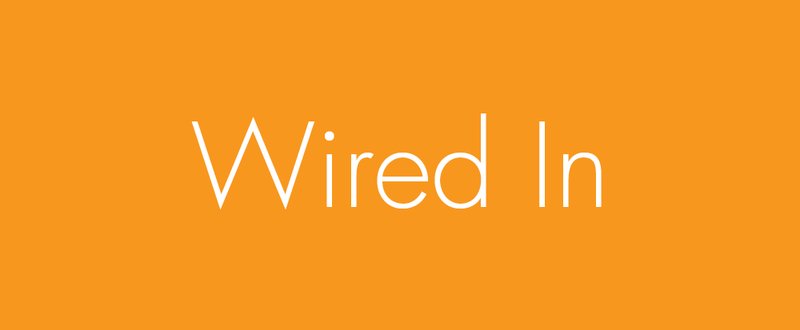 Australian Centre for the Moving Image (ACMI) has announced the recipient of its inaugural $80,000 Mordant Family VR Commission is Dr Christian Thompson, one of Australia's leading visual artists. The commission, created in partnership with Catriona and Simon Mordant AM, the City of Melbourne and ACMI, builds on ACMI's existing commissioning initiatives, and heralds a new era of artist support at ACMI for emerging platforms. The Mordant Family VR Commission will allow Thompsons' practice to extend into the exciting medium of VR for the first time.
The prestigious Pascall Prize has joined the Walkley Foundation's Mid-Year Awards program, and will now include a category for arts journalism as well as criticism. The new category for arts journalism, All Media: Arts Journalism recognises a significant contribution in reporting, writing, news breaking and analysis of arts issues. This may include profiles of artists, features and investigations, reporting on the structures and personalities involved in the creation of contemporary culture, and examination of the creative arena. The All Media: Walkley-Pascall Award for Arts Criticism previously the Pascall Prize, celebrates the unique contribution of critics to our cultural landscape, and the specialist, detailed knowledge they draw on to contextualise works of art. Entries are now open and close June 15, 2017. For details go here.
Goulburn Mulwaree Council has announced the appointment of Gina Mobayed as the Director of Goulburn Regional Art Gallery. Gina's appointment follows the recent departure of former Gallery Director Jane Cush after a very successful nine years in the role. Gina has been working in the arts and cultural sector for over a decade, having worked as a Project Manager for Grantpirrie Gallery and within the not-for-profit sector, most recently for the Australian Government initiative Artbank. Gina has developed specialist skills in creative programming, exhibition development and project management as it relates to the visual arts. Between 2015 and 2016 Gina was a co-director at Firstdraft, Australia's longest running artist-led initiative, where she worked on strategic planning, funding and programming in support of emerging and experimental artists.
Director of Geelong Gallery, Jason Smith has announced the appointment of Penny Whitehead in the newly formed role of Deputy Director, Development & Commercial Operations. Penny will cease her role as consulting Marketing Manager.
In early May Fairfax Media management had announced its plans to cut 125 editorial jobs which will have a significant impact on The Age and Sydney Morning Herald's Arts & Entertainment coverage. Under this proposal Arts editors' roles will be axed as well specialist arts writing roles across film, television & radio, books, music and the visual and performing arts. In response to this journalists at Fairfax media went on strike for 7 days in early May. In an interview with Melbourne's Triple R Radio Station, The Age's Editor Debbie Cuthbertson said she understands up to eight arts positions would be cut under the new structure.
Deborah Stone, Editor for the past five years of arts industry news and commentary website ArtsHub has taken a redundancy.
The Biennale of Sydney has appointed museum director, curator and scholar Jo-Anne Birnie Danzker as their new Director and Chief Executive Officer. Birnie Danzker, who was born and raised in Brisbane, Australia, has enjoyed an international career in the United States, Germany and Canada, most recently serving as Director of the Frye Art Museum in Seattle, Washington. Previous positions include Director of the Museum Villa Stuck Munich and Director of the Vancouver Art Gallery. The appointment came following an extensive national and international search by the Biennale Board. Birnie Danzker will commence her new role on 1 July 2017.

Two new appointments have been made to the Victorian Arts Centre Trust (trading as Arts Centre Melbourne) with Dr Nora Scheinkestel and Paul Barker joining the Trust effective immediately. James MacKenzie, President, Victorian Arts Centre Trust said of the appointment: "We are delighted to welcome Dr Nora Scheinkestel and Paul Barker to the Victorian Arts Centre Trust. Their impressive expertise and pedigree in executive leadership, board directorship and governance roles across the private and public sector at home and abroad will augment the formidable talent and experience of our existing Trustees. I look forward to their contribution to Art Centre Melbourne's future prosperity."
After six years as the Chief Executive Officer of the Australian Copyright Council (ACC), Fiona Phillips has announced her resignation, effective January 2018 announced at the ACC's Annual General Meeting, held Thursday 27 April 2017. A highly-regarded advocate with a life-long interest in the arts, Fiona has spent 20 years advising government and the private sector on copyright law and policy issues.

Guildhouse, South Australia has announced the appointment of Emma Fey as its new Executive Director. Fey is currently in a senior marketing role at the University of South Australia and has managed development portfolios at the Art Gallery of South Australia and Raising Literacy Australia. Guildhouse Chair Jane Jeffreys says "Emma's significant skills and experience across the arts, education and not-for-profit sectors see her well placed to lead our organisation into the future. The Board and staff welcome her to the position."
Museums Galleries Australia will be working with Terri Janke and Company to develop a 10-year roadmap for better Indigenous involvement in all museums and galleries. The project will focus on two main areas: how Indigenous cultures and histories are represented in museums and galleries across the country; and the employment and training of Indigenous people in these institutions. The project has been funded through a Catalyst grant from the Australian government through the Department of Communication and the Arts.
After twenty-two years, Tamara Winikoff OAM has announced her resignation as Executive Director of NAVA, the peak national body protecting and promoting the Australian visual arts sector. James Emmett, Chair of NAVA paid tribute to Ms Winikoff saying, "Tamara's contribution to NAVA, to Australian artists and to the sector as a whole has been extraordinary. It has been a great privilege to work closely with her. NAVA is truly grateful, as am I personally. Her passion, expertise and tireless energy will be heartily missed." Read more here.NAVA will be conducting a national recruitment campaign to find a new leader.
Wiradjuri artist, Amala Groom, has been elected unopposed as the first Aboriginal or Torres Strait Islander Visual Arts Representative Director on the board of NAVA. Groom said, "It is both an honour and a privilege to have been nominated to hold the first dedicated Aboriginal or Torres Strait Islander Director's position on the NAVA Board. I bring to the role both my personal expertise as a practitioner and my background in Aboriginal political and legal advocacy." Read more here.