Wired In: May 2017
Find out who's coming and going in the arts in May 2017.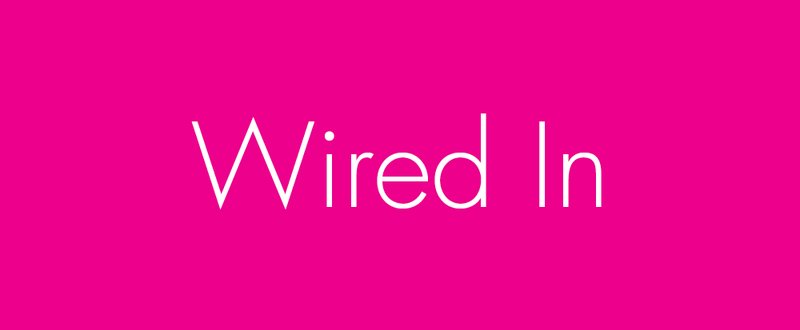 There was a quiet cut to Canberra arts project funding last year. According to the The Canberra Times, "In December, it was announced 14 projects would share in about $250,000 of funding through artsACT in 2017, compared to about $730,000 in 2016." In response in February the ACT arts minister Gordon Ramsay announced plans to double the arts projects spending for 2017 after outcry from local artists. However the total figure is still a shortfall and 2/3 of what it was in 2016. Canberra artists have started a campaign and petition you can support here and Facebook page here
Formerly Arts NSW, Create NSW is a newly amalgamated agency incorporating Arts NSW and Screen NSW from 1 April 2017.

The NSW Government has announced its commitment to building a truly iconic museum on the Parramatta Riverbank site, designed to meet community needs and be a real attraction for Western Sydney, as well as national and international visitors. They have announced a consultation process open to anybody with an interest in helping develop an exciting, 21st Century world-class facility for the community of Western Sydney and beyond. The museum will be the flagship campus for the Museum of Applied Arts and Sciences. You can register here to be notified of the opportunity to participate.
Sydney-based 107 Projects has been chosen to manage the daily operations of Joynton Avenue Creative Centre the main creative hub within Green Square's new 278-hectare community and cultural precinct. Located on the grounds of the former South Sydney Hospital site in Zetland, this new creative centre will be home to artist studios, creative offices, exhibition spaces, workshop spaces and indoor/outdoor areas for community hire. The City of Sydney is investing in total $450 million on infrastructure and streetscaping in this precinct and once the 278-hectare development is complete will accommodate 61,000 people. Commenting on the selection of a head tenant, Lord Mayor of Sydney Clover Moore said of 107 Projects: "Their experience working with creative practitioners and artists of all disciplines and their passion for engaging the community in diverse projects makes them perfect for this new opportunity at the Joynton Avenue Creative Centre,". 107 Projects will continue to operate their existing space in Redfern
The Board of Directors at Heide Museum of Modern Art (Heide) is pleased to announce the appointment of Dr Natasha Cica as the new Director and CEO of the museum. Dr Natasha Cica is the founding director of Kapacity.org, a global consultancy whose clients include leading cultural and educational organisations. Her professional experience spans public administration (including as an adviser to Australia's national parliament), crisis management, corporate law, and the higher education and non-government sectors. She has held leading roles at think tanks and start-ups in Australia and Europe – and is an award- winning author, broadcaster and public commentator.

A new network of ARIs has been established. All Conference is a national organising network comprised of 14 artist-led, experimental and cross-disciplinary arts organisations. Founding members include: Alaska Projects (NSW), BLINDSIDE (VIC), Boxcopy (QLD), Bus Projects (VIC), c3 (VIC), Constance (TAS), FELTspace (SA), Firstdraft (NSW) Kings ARI (VIC), Moana (WA), Liquid Architecture (VIC), Runway (NSW), Seventh (VIC) and Trocadero Artspace (VIC). www.allconference.org.au

ACMI has appointed Dr Sophie Lieberman as Head of Public Programs and Education, and Helen Simondson as Head of ACMI X and Special Events. Lieberman is currently Head of Programs for Sydney Living Museums. Helen Simondson has been Acting Head of Public Programs and Education over the past 18 months, and was formerly Public Programs Manager at ACMI. Both will commence in their new roles from May 22.
Art Gallery of New South Wales director, Michael Brand has been given a 1 year extension of his contract rather than a five-year contract. After this one year, he will be able to apply again for a five year contract. Board of Trustees president David Gonski said the decision was based on public service rules, introduced in 2014, requiring long-term senior appointments to be first advertised widely.
Architect, Denton Corker Marshal has been appointed to design the new Shepparton Art Museum (SAM) in northern Victoria after winning a competition. SAM is renowned in Australia for its ceramics collection and annual ceramics art prizes. The seven member expert jury report noted that the Denton Corker Marshall proposal was unanimously selected as the winning proposal for the Stage 2 Concept Design Competition. The design has the support of Greater Shepparton City Council Mayor Dinny Adem who has hopes that this new gallery will be a "game changer for the region, creating tourism and employment opportunities for Greater Shepparton and beyond". More than an art gallery he further commented in a statement that it "will be a place for learning and experiencing, socialising and celebrations." View the winning design here.

The National Gallery of Victoria has made the list of the top 20 most visited galleries worldwide according to the latest global survey of art museum attendance conducted by the UK's The Art Newspaper, and will be given an extra $28.7 million over two years in the next Victorian Budget. Visitor numbers have jumped from 2 million in 2014 to 2.4 million in 2015 and on to an all-time high of 2.6 million last year.
Melbourne art space, Gertrude Contemporary is leaving Fitzroy and moving to 21-23 High Street, Preston South after 32 years in the same place. The new space will be re-designed by architects Edition Office and encompass flexible exhibition spaces, sixteen non-residential artists studios and offices all on one level. The final exhibition at the Fitzroy location, The End of Time. The Beginning of Time will form a tribute to the building and pay homage to the site's history.

NGA Director, Gerard Vaughan has appointed Alison Wright as Assistant Director, Engagement and Development. Previously Wright was the Assistant Director of Brand and Marketing at the National Gallery of Australia.

Artists and arts organisations in the Lismore and Northern Rivers Region of NSW have been badly affected in the aftermath of floods caused by Cyclone Debbie. Regional Arts NSW and ArtsHub report that artist studios and businesses have endured flooding destroying studio spaces, equipment and materials in its wake. In the process of moving to a new location Lismore Regional Gallery had managed to keep its art collection safe from the waters however has lost exhibition equipment, furniture, AV equipment and electrical goods.
If you can chip in Common Ground Byron Bay in partnership with Arts Northern Rivers has established a Northern Rivers Artists Flood Fund to raise money to assist artists who have lost equipment and materials from their studios. Details here: https://www.gofundme.com/vvrcgk-northern-rivers-artists-flood-fund

Renowned artist Philip Hunter has passed away at the age of 58. Born in the Victorian regional town of Donald in 1958, Hunter was best known for his abstracted landscape paintings of the region in which he grew up, the Wimmera. Critic Ashley Crawford writes in The Australian, "Hunter was a larrikin intellectual. He never lost his country-bred drawl, his rough RM Williams sense of fashion or his love of a tipple of whisky, although that lessened as he grew older. He also never lost his love of the outdoors and would relish setting up camp, particularly in the hills overlooking the wheat fields of the Wimmera….A gentleman poet, a larrikin philosopher with an iron handshake and a ready smile, Hunter will be sadly missed." Throughout his career, Philip Hunter was presented with multiple awards and commissions, including a Visual Arts Board Grant from the Australia Council in 1984 and from the Print Council of Australia in 1992. Hunter's work is widely represented in prominent public and private collections across Australia.
Known for his photographs and presence in the Warrnambool art community since the 1970s, Warrnambool's painter, photographer, news cameraman and retired visual arts lecturer John 'Jack' Wilkins recently lost his battle to prostate cancer aged 71. Initially studying painting at RMIT a bout of ill health in his third year sent him back to Warrnambool. Thereafter he worked with his professional photographer father Alex Wilkins in the Wilkins Photographic Studio on Leibig Street where his photographic career began. In a tribute, Richard Phillips said Wilkins' death was "a deeply sad occasion" and marked the passing of a "warm and wonderful man and a uniquely inventive artist and teacher. Jack was one of a handful pioneering figures, who in the early 1970s challenged the existing conventions about photographic art in Australia. Photographic galleries were all but non-existent at that time." His work was included in the National Gallery of Victoria's Frontiers exhibition in 1973. This abstract photography exhibition which was the first of its kind in Australian history was also exhibited in Japan, the Philippines, Thailand, Singapore and Malaysia.
Artist Robert Rooney has died in Melbourne aged 79. Rooney was a Melbourne-based art critic, painter and photographer and a key conceptual and pop artist in Australia. Born in Melbourne in 1937 he trained at the Swinburne Technical College in the 1950s and later at the Preston Institute of Technology. Among his more significant exhibitions in recent years included Robert Rooney and Conceptual Art, at the NGV in 2010; and the Centre for Contemporary Photography, Melbourne, presented Robert Rooney: The Box Brownie Years 1956-58. Rooney's work featured in the landmark 1968 exhibition The Field at the National Gallery of Victoria, Melbourne and Art Gallery of New South Wales, which the NGV is planning to restage in 2018. Rooney was also an Australian art critic for The Age (1980-1982) and Melbourne Art Critic for The Australian (1982–99).

Multi-award winning painter Eric Smith has passed away at 97. Born in Melbourne in 1919 Smith was a multiple winner of Australia's major art awards including the Archibald Prize (3), Wynne (2) and Sulman (3) Prizes, Blake Prize (6) and the Helena Rubenstein Travelling Art Scholarship in 1962. Eric's contribution to the Visual Arts in Australia has been recognised with an Australia Council Emeritus Award in 1995. Known for his vibrant use of colour and thick textual paint in his work, many of his artworks are found in the collections of national and state galleries of Australia as well as numerous private and international collections.

In moving tribute to Indigenous artist, Hector Tjupuru Burton who passed away at age 80, Skye O'Meara the manager of the APY Art Centre Collective and former manager of Tjala Arts writes in The Australian newspaper: "He began painting in 2002, a brave decision given this new practice was still regarded with suspicion by many Anangu men at the time. Burton's encouragement drew in many other regional stars to the APY studios." His attention later shifted to running his own art centre as O'Meara continues, "Passionate about the potential power of the Aboriginal-owned model, Burton became known for motivating the directors and staff at his own art centre, Tjala Arts, as well as those across the region. In an industry fraught with glamorous distractions and politics, ­Burton encouraged all involved to focus on home. He was convincing, and his vision contagious — Amata community and the APY Lands would become the whole world for many of us who worked with The Boss. Burton moved his studio into the Tjala Arts office where he would paint, and stay on to discuss business matters. He was an ­advocate for art centres and best-practice industry ethics, often sending carpetbaggers packing to Alice Springs." In 2014 he received the Red Ochre award, Australia's most esteemed peer-assessed award for an Indigenous artist, presented at the Australia Council's National Indigenous Arts Awards at a ceremony at the Sydney Opera House.