Wired In: November 2017
Find out who's coming and going in the arts in October/November 2017.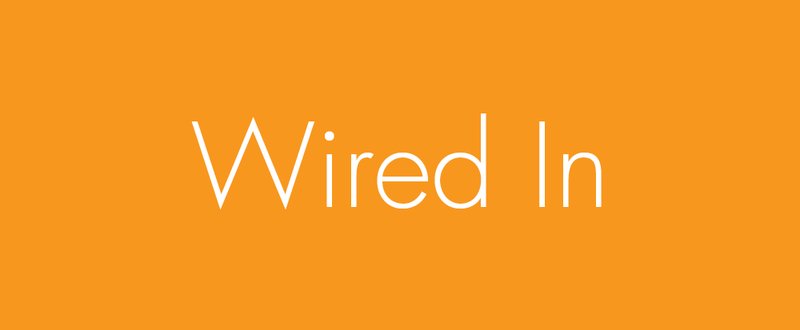 After years of campaigning, family members of world-renowned Indigenous water colourist Albert Namatjira have won the copyright case and had the rights to his artwork returned to them. The decade-long controversy was ended not in a courtroom, but on the phone after the intervention of a high-profile Australian millionaire.
Kandos' acclaimed Cementa Festival will receive a $100,000 funding from the NSW Government's Arts and Cultural Development Program. Meanwhile, Kandos in rural NSW has received a $1.1 million donation from Paul Toole MP, State Member for Bathurst, to upgrade the Heritage Railway line from Kandos to Rylstone.
Kamilario/Gamilaraay artist, Dennis Golding, has designed Australia's first Indigenous national rugby jersey set to be worn by the Wallabies in this weekend's final Bledisloe Test. He won the Australia Rugby Union (ARU) tender in 2015.

The Art Gallery of New South Wales announced that Sydney artist Sally Anderson has been awarded the 2017 Brett Whiteley Travelling Art Scholarship with her body of work that includes Dilling's Bromeliads with Gullfoss Falls (2016). Anderson has won $40,000 and a three-month residency at the Cité Internationale des Arts in Paris, which is administered by the Gallery.
Melbourne photographer Jeremy Blincoe is the winner of this year's Brisbane Art Prize. The winning work, Simba is currently showing alongside the 129 other finalists at the Judith Wright Centre of Contemporary Arts in Fortitude Valley until 28 October 2017.

Western Sydney based artist and designer Abdullah M. I. Syed has received the 2017 Carstairs Prize, administered by NAVA. Syed will present a socially engaged art project at ACE Open, as part of Adelaide Festival in March 2018.
The Create NSW Young Regional Artist Scholarship has been awarded to nine emerging artists from across regional NSW to share a total of $90,000 fund.
Alana Hunt and Heather Hesterman have been announced as the 2017 winners of the Incinerator Art Award. Initiated by Melbourne's Incinerator Gallery, the Award is open to all visual art forms encouraging environmental and social activist art practices with a non-acquisitive prize pool of $14,000.
The Moran Arts Foundation has awarded Tim Storrier as the winner of the 2017 Doug Moran National Portrait Prize. Australia's richest art prize, The DMNPP invites entries of original works from Australian artists, capturing Australians from all walks of life. Storrier's winning work, The Lunar Savant (Portrait of McLean Edwards) (2017), alongside works by the finalists, is being exhibited at Juniper Hall in Sydney until 17 December 2017.
Jumaadi has been announced as this year's winner of the $50,000 Mosman Art Prize for a 24-panel acrylic work that explores the artist's Indonesian-Australian background. The Margaret Olley Award worth $10,000 was awarded to Aboriginal artist Helen McCarthy Tyalmuty (Batjamal) from Bulgul, NT.
Tasmanian-based artist Amanda Davies has won the $30,000, non-acquisitive Portia Geach Memorial Award, Australia's most prestigious art prize for portraiture by women artists. This year's Highly Commended artists are Effie Pryer and Clare Thackway.
Mittagong NSW based sculptor David Ball has taken out this year's$60,000 prize Sculpture by the Sea.

Polixeni Papapetrou has been announced as the 2017 winner of the acquisitiveaward William and Winifred Bowness Photography Prize, receiving$30,000 for her work Delphi (2016). One of Australia's most coveted photography prize open to established and emerging photographers, art and commercial photographers, the Prize is currently showcasing works of all finalists at the Monash Gallery of Art until 26 November 2017.
PM Malcolm Turnbull has reportedly rejected the Uluru statement in favour of a symbolic model of constitutional recognition. The Uluru statement was drafted following a three-day summit of more than 300 Aboriginal and Torres Strait Islander community leaders and legal experts in May 2017, following a year of consultation. The PM's rejection has received criticism from senior Indigenous and legal voices.
David Templeman, WA Culture and the Arts Minister has announced the recipients of the inaugural State Arts and Culture Partnership Honours, championing the importance of private and corporate partnerships and philanthropic culture in supporting the arts and culture sector in WA.
The South Australian government has launched a two-stage international design competition for Adelaide Contemporary, a proposed 15,000-square-metre new art gallery in centre of Adelaide. Expressions of interest close 24 November. To make a submission, or for more information on the competition, visit here.

After a successful five-year 'Services Agreement' between rights management organisations, the Copyright Agency and Viscopy, the two organisations have begun the formal arrangements to merge. As part of the process, an Extraordinary General Meeting will be held on 2 November at the Copyright Agency's offices. Members can either attend the meeting or provide a proxy. The merger will take place by way of a Scheme of Arrangement which requires approval by the Supreme Court, the corporate regulator ASIC and the membership itself. If successful, Viscopy members will automatically become members of Copyright Agency. Viscopy members can access the official documents including Scheme Booklet and Proxy Form here.
Museums Galleries Australia is developing an Indigenous Roadmap to facilitate discussion on how best to advance the participation and representation of Aboriginal and Torres Strait Islander people in museums and galleries. This project will be completed by Terri Janke and Company for Museums Galleries Australia and will map out a plan for Indigenous engagement and employment over the next 10 years. There is currently a call out for submissions via this link, the deadline has been extended to 30 November 2017.
Twenty-seven organisations in Sydney have joined force and launched the Sydney Culture Network, a core group of cultural institutions and creative sector organisations to better position Sydney's cultural life in a global context. The network aims to boost collaboration, research, programming and data sharing, and to grow public engagement. Member organisations include: 4A Centre for Contemporary Asian Art, Art Gallery of NSW, Artspace, Asia Society Australia, Australian Design Centre, Campbelltown Arts Centre, Information & Cultural Exchange, Mosman Art Gallery, Museum of Contemporary Art Australia, Museums & Galleries NSW, and UNSW Art & Design.
The relocation of the Lismore Regional Gallery is now complete and the opening to celebrate the launch of the gallery's new venue and exhibitions is at 5.30pm 28 October 2017, free to attend and open to all.
Danie Mellor has been commissioned to create a new work for the Cairns Art Gallery worth $40,000.

A major outreach activity for Craft ACT: Craft + Design Centre, DESIGN Canberra Festival has returned this year from 6 to 26 November, celebrating and promoting Canberra as a global city of design.
The recently concluded 2017 TARNANTHI: Festival of Contemporary Aboriginal and Torres Strait Islander Art has reported record attendances and sales. A number of exhibitions continue into 2018 including "TARNANTHI at the Gallery" at the Art Gallery of South Australia until Sunday 28 January 2018.
Sydney Festival 2018 has announced full program spanning theatre, dance, circus, visual art and music across Sydney. Running from 6 to 28 January next year, the Festival comprises 136 events, 702 performances take place across 51 venues, featuring over 700 artists from 22 countries.
The 2018 Adelaide Festival has launched its full program running from 2 to 18 March next year, featuring the concurrent "2018 Adelaide Biennial of Australian Art: Divided Worlds" to be held at the Art Gallery of South Australia. Joint Artistic Directors of Adelaide Festival, Neil Armfield AO and Rachel Healy have had their contracts renewed for another two festivals, which will see them take responsibility for the 60th anniversary in 2020.
Arts Tasmania has unveiled new Education Residencies program as part of the Tasmanian Government's Youth Arts Program. The Education Residencies provide an opportunity for artists to focus on their practice in an educational environment working alongside teachers and students. In 2018 four residencies of $10,000 are available to professional Tasmanian artists at schools around Tasmania.
Sydney College of the Arts (SCA) has launched a new undergraduate visual arts curriculum commencing in 2018, featuring a reformed Bachelor of Visual Arts and the newly combined four year degree, the Bachelor of Visual Arts and Bachelor of Advanced Studies.

After two years of outstanding contribution, Yu Ye Wu has concluded her position as Marketing and Publicity Coordinator of NAVA on 20 October. Having worked in marketing, publicity and arts administration across exhibitions, festivals, and theatre, Yu Ye will commence her next role at the Sydney Living Museums in November 2017. Dara Wei has joined the team as the new Marketing Coordinator until mid-January 2018.
Esther Anatolitis begins her role as NAVA's Executive Director on Monday 30 October 2017.