Wired In: October 2017
Find out who's coming and going in the arts in October 2017.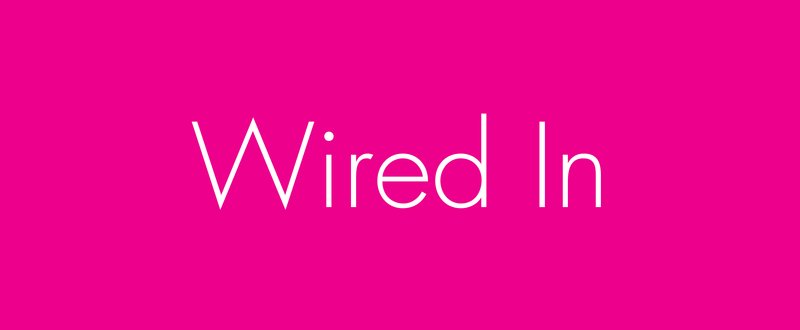 The WA state opposition, Shadow Arts Minister Tony Krsticevic is pushing to close the retrospective of 23 works by acclaimed photographer Bill Henson exhibition at the Art Gallery of Western Australia. WA arts minister Mr Templeman said in a statement this week: "People have raised their concerns . . . with my office and I have requested the art gallery to ensure that the appropriate warnings are in place."
Create NSW has announced the seven shortlisted finalists for the Create NSW Visual Arts Fellowship are: Zanny Begg, Claire Healy and Sean Cordeiro, Jonathan Jones, Eugenia Raskopoulos, Keg de Souza and Justene Williams. They are in the running to receive 30K, a major Artbank Commission worth 20K and a five-week residency at one of the regional galleries: Murray Arts Museum Albury (MAMA), and the Tweed Regional Gallery & Margaret Olley Arts Centre (TRGMOAC) in the Northern Rivers, NSW.


Whisky brand Glenfiddich has announced Melbourne-based artist Elyse de Valle as the winner of the 2017 Glenfiddich Artists in Residence program. The prize worth in excess of $20,000 AUD offers a three-month residency to live and work at The Glenfiddich Distillery near historic town of Dufftown, Scotland. The other finalists in this year's award include Penelope Cain, Belem Lett, Lillian O'Neil, and Hiromi Tango and Craig Walsh.
Polly Borland has been announced as the 2017 winner of the Josephine Ulrick and Win Schubert Photography Award, receiving $25,000 for her work Two Heads A (2016), which will be acquired as part of the Gold Coast City Gallery collection. A finalists' exhibition is currently on show at Gold Coast City Gallery and runs to 22 October. Finalists include: Melissa Anderson, Dane Beesley, Scott Belzner, Fabrice Bigot, Polly Borland, Tammy Boyce, Aaron Bradbrook, Madeleine Burke, Anna Carey, David Chatfield, Dale Collier, Sean Coyle, Gerwyn Davies, Donna Davis, Shoufay Derz, Jeremy Drape, Merilyn Fairskye, Liss Fenwick, George Fetting, Ursula Frederick & Katie Hayne, Natalie Grono, Nina Hanley, Lee Harrop, Petrina Hicks, Jon Lewis, Tim Levy, Abbey McCulloch, Danie Mellor, Helen Okey, Camille Serisier, Darren Sylvester, Hiromi Tango, Linda Wachtel and Emma Wright.
The SA State Government has committed $1.9 million to stage one of the plans to turn the old Royal Adelaide Hospital (RAH) site on North Terrace into a dedicated contemporary art gallery. The proposed development, spearheaded by the Art Gallery of South Australia, is currently under the working title Adelaide Contemporary and will include a sculpture park and public meeting places.
WA Culture and Arts MinisterDavid Templeman has outlined in the WA state budget a $10million provision to the Art Gallery of WA to develop its 1,800 square metre rooftop into a thriving hub for Perth. Among the gallery's plans for the expected $20million transformation are a 300-seat rooftop cinema, restaurants, bars and private function space. It is expected that corporate partners will match the State Government's funding for this project expected for completion in 2020.
Creative Victoria are running a series of drop-in sessions as part of the final stage to give input on how the City of Victoria should be investing in arts and cultural initiatives. The upcoming drop-in schedule at 742 Johnson St. will see the space open from 4 to 7pm on Sept. 26 and noon to 4pm on Sept. 30. Or you can go online to complete a survey at victoria.ca/create.
The Board of the Australian Copyright Council has appointed Grant McAvaney as the new CEO of the Council commencing 1 January 2018. Grant was formerly a partner at Minter Ellison, is currently the Team Leader of the Disputes section at ABC Legal, and has many years of legal experience in the media and entertainment field. The Board is confident that Grant will be a passionate advocate for the rights of creators, and for the importance of copyright in the Australian cultural landscape. The outgoing ACC CEO Fiona Phillips who has been at the helm of the organisation for the past six years announced her resignation in April this year.
Jan van Schaik, architect, co-director of MvS Architects, researcher and lecturer at RMIT University has joined the NETS Victoria Board. Jan has worked on projects on the east coast of China, Kuala Lumpur, and in most states of Australia. In regional Victoria he has specialised in leveraging creative practice to deliver resilience to communities and their economies. His experience includes past appointments as deputy chair of Gertrude Contemporary Art Spaces, chair of the City of Melbourne Creative Spaces working group and adviser to the Regional Arts Victoria's Small Town Transformation project, and is a patron of West Space and ACCA.
The Victorian Government, the Australian Centre for Contemporary Art (ACCA) and TarraWarra Museum of Art has announced a major new visual arts initiative Yalingwa for First Nations artists and curators which includes:
Three new curatorial positions for Indigenous curators to work with ACCA and TarraWarra Museum of Art to develop major exhibitions and within leading contemporary art institutions
Three major exhibitions held in 2018, 2020, and 2022 alternating between ACCA and TarraWarra Museum of Art, focused on new commissions by contemporary Indigenous artists
Three one-year Artist Fellowships of $60,000 for senior South East Australian First Nations artists who have made an important contribution to the development of Indigenous cultural expression.
Brisbane's
GOMA
has announced plans to stage a major
Patricia Piccinini
exhibition next year which will be the largest ever solo show by an Australian artist at the institution. The exhibition will run from 24 March to 5 August 2018 and will feature some of Piccinini's most recognisable life-like sculptures, among them The Bond 2016, a woman lovingly cradling an ambiguous creature, along with
Big Mother
2005,
The Comforter
2010, and
The Carrier
2012.
Supporters of
Anangu Pitjantjatjara Yankuny­tjatjara Lands (APY lands) artists
hope to open a new gallery/project space in Sydney, a platform for showcasing work by these award winning artists, run by the new
APY Art Center Collective.
The collective is a new group of 10 Indigenous owned and governed enterprises. Their vision is to increase capacity for APY art centres and support their important work in APY communities by creating new opportunities for regional business development and collaborative artistic projects.
Dr Gerard Vaughan AM the Director of the National Gallery of Australia since 2014 has announced his retirement and plans to leave in October 2018. Prior to this he was Director of the NGV after which he stepped down for a two year hiatus in academia at the Australian Institute of Art History at the University of Melbourne. During his time at the NGA he has dealt with several challenges including the controversy surrounding the provenance of the Dancing Shiva work as well as funding cuts announced in the 2016 MYEFO. An international search for a new director will commence soon. That process will be managed by global executive search firm, Korn Ferry.
Organisers of the annual MONAFOMA (MOFO) festival have announced their plans to relocate the popular summer festival to Launceston in 2019. January 15-22 2018 is expected to be the last time the festival will be held in its current Hobart location with a Launceston Mini Mofo also running from January 12-14. Dark Mofo is expect to stay in Hobart.
The Senate adjourned before voting on higher education bill that proposes cuts of $2.8 billion. They will not sit again until the week of 16 October 2017 which means students have to apply without knowing what fees will be in 2018 or that the courses they are applying for will still be available.
CultureandtheArts (WA) commissions independent research consultants to undertake an annual survey of WA's value and attitudes towards culture and the arts. They have released ArtsandCultureMonitor 2017 - a 2017 fact sheet and survey report on WesternAustralians attendance and participation in arts and cultural activities, and their attitudes to arts and culture. This is available online here: http://www.dca.wa.gov.au/research-hub/wa-arts-and-culture/?mc_cid=81ea924d6e&mc_eid=e4353e2e07
Australian philanthropist and businesswoman Lady Mary Fairfax has passed away at age 95 in Sydney. She was a patron of the arts particularly the opera and ballet. Among the string of charitable organisations connected with the arts which she joined or initiated, among them the Australian Opera Scholarships to Bayreuth, La Scala and the London Opera Centre, the Friends of the Ballet, the Lady James Fairfax Memorial Prize for Painting, and for photography and art portraiture, and the Juilliard Scholarship. Lady Fairfax was also trustee of the Art Gallery of NSW from 1971 to 1980, and, from 1972 to 1977, a member of the cultural grants committee of the NSW Ministry for Culture, Sport and Recreation. She was made an OBE in 1975, for her services to the community and arts.
James Emmett, Chair of the NAVA Board, has announced Esther Anatolitis as the next Executive Director of NAVA. Esther comes to the NAVA with significant leadership experience, extensive networks, and a strong background in visual arts, design, architecture and media. Following a formative period as the DAAD Künstlerprogramm resident at the Bauhaus, Esther has held several arts and media leadership roles including with Craft Victoria, Melbourne Fringe, SBS and Express Media, and most recently with Regional Arts Victoria. She commences on Monday October 30. Read the full announcement here.