Wired In: September 2017
Find out who's coming and going in the arts in September 2017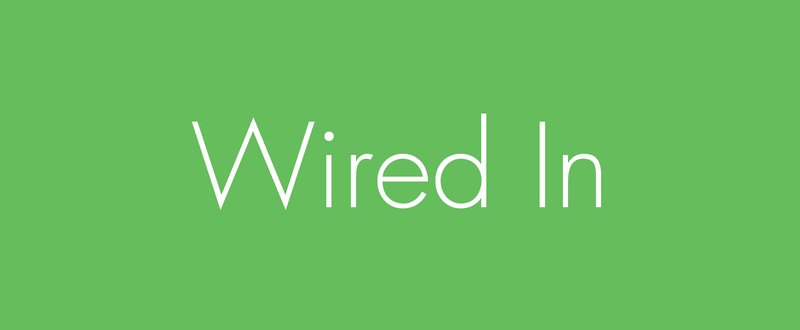 The Myer Foundation, the Tim Fairfax Family Foundation and the Keir Foundation have announced that the Australian Academy of the Humanities and Newgate Communications have been engaged to deliver the project known as A New Approach. In December 2016 the Foundations called for expressions of interest for this "new approach". This project will move forward under the direction of a yet-to-be appointed Program Director, who will work with the Foundations, the Academy and Newgate Communications.
"Change the date" and "no pride in genocide" slogans were recently painted on statues of colonial figures including Captain Cook, Queen Victoria and Major General Lachlan Macquarie in Sydney's Hyde Park. While the anti-Australia Day action has sparked debate across the media, Indigenous news/media website Welcome to Country have put together a list of recommendations for 10 Indigenous statues that Australia desperately needs.

The City of Sydney has released a revised design for the City of Sydney's Cloud Arch public artwork project conceived by Japanese artist and architect Junya Ishigami. Located near the QVB Building and soaring 58 metres over George St the cost of the work is expected to increase from $3.5million to $11.3 million. Describing it as "bold and heroic", Lord Mayor Clover Moore said the cloud arch would be "the most significant artwork built in Australia in decades. It will become an icon synonymous with Sydney and help raise our city's profile on the world stage." View the design here.
After years of research the Arts Law Centre of Australia has recently published a position paper which aims to educate and foster change for artists in prison. As the prison structure in Australian states and territories differs, the treatment of artwork created by prisoners while incarcerated also varies greatly. They outline the different legislative and policy positions between the states and make recommendations for the treatment of art made in prisons. Read more here.
Arts South Australia is developing an inaugural Arts South Australia Aboriginal Arts Strategy to identify the aspirations of Aboriginal artists and organisations in SA that support arts and culture, and to identify ways to meet aspirations. As part of the development of the strategy, they are seeking input via an online survey here.
The Australian Government has responded to the Productivity Commission's report on IP arrangements in Australia by announcing they will seek further consultation with key groups. NAVA was concerned that the Productivity Commission's recommendation for a contentious fair use exemption would be adopted. We welcome the Government's commitment to consult with the sector and work with industries to reach solutions that ensure Australian artists are protected. As part of the Government's response, a review of the Code of Conduct for Copyright Collecting Societies has been opened. The terms of reference for the review, discussion paper and a copy of the Code can be found here. Written submissions are due by 15 September 2017.

Thanks to the Fake Art Harms Culture campaign led by Arts Law, the House of Representatives Standing Committee on Indigenous Affairs announced a new inquiry into the growing presence of inauthentic Aboriginal and Torres Strait Islander 'style' art and craft products and merchandise for sale across Australia. The Committee invites interested persons and organisations to make submissions addressing the terms of reference by 6 October 2017. Details available here.
Aboriginal artists from South Australia's remote Anangu Pitjantjatjara Yankunytjatjara Lands took home four of six prizes at the 34th Telstra National Aboriginal and Torres Strait Islander Art Award. The major prize went to Community leader Frank Young, his grandson Anwar Young and niece Unrupa Rhonda Dick for their powerful multimedia work, Kulata Tjuta - Wati kulunypa tjukurpa (Many spears - Young fella story). Fellow APY Lands artists Matjangka (Nyukana) Norris, Robert Fielding and Betty Muffler won the awards for painting, work on paper and an emerging artist respectively. Arnhem Land painter Nyapanyapa Yunupingu won the bark prize and Queensland weaver Shirley Macnamara the award for work in 3D.
Melbourne-based photographic artist Atong Atem was awarded the inaugural MECCA M-Power grant program for emerging female Visual Artists or Designers. The program runs for 12 months and includes a $20,000 cash grant, tailored mentoring from both NGV and MECCA Brands resources, professional networking opportunities and ongoing learning opportunities with industry experts.
The Ravenswood Australian Women's Art Prize Professional Artist Prize of $35,000 was won by Blackheath NSW artist, Joan Ross for her digital animation work, Colonial Grab, based on a landscape painting by John Glover. Katrina Collins, a painter from Haberfield in Sydney's inner west won the Emerging Artist's Prize of $5,000 for her richly coloured and joyful abstract work, Split Complementary.
Ten artists have been named as the 2017 Sidney Myer Creative Fellows which awards each with $160,000 over a two year period to develop their practice. Among the artists announced include visual artist and NAVA Member Hiromi Tango, and the Melbourne-based artist Julia deVille. Arts leader Jade Lillie, outgoing CEO of Footscray Contemporary Arts Centre (FCAC) was also named as one of the fellows.
The Copyright Agency and Viscopy have announced Sydney artist Kuba Dorabialski as the winner of the 2017 John Fries Award for his single channel video work Invocation Trilogy #1: Floor Dance of Lenin's Resurrection 2017. The Highly Commended Work Award was received by Barayuwa Munuggurr from Yirrkala, Northern Territory for his works titled Ngaraka (bones of the whale) at Yarrinya Maypiny 2017, and Napunda (snake/lightning/cloud/clapsticks), 2017.

Artspace, Sydney; Canberra Glassworks; Milingimbi Art and Cultural Aboriginal Corporation; The National Museum of Australia; OzAsia Festival; Tasmanian Museum and Art Gallery, QAGOMA, have all been named as the successful recipients of the 2017 Australian Cultural Diplomacy Grants Program (ACDGP) to realise ambitious new projects, to showcase the work of Australian artists internationally and develop bilateral partnerships with overseas organisations.
Gertrude Contemporary have opened in their new architecturally-designed location in Preston South. The large, open-plan building offers a flexible shell within which custom-made spaces have been designed for Gertrude's artistic program. The new location includes Gertrude's main exhibition spaces, sixteen studios for our two-year studio program and administration offices.
An anonymous couple donated $250,000 to save the Castlemaine Art Museum from closure, just days before it was set to shut down. The donation is enough to secure the gallery's future for the next two years. Another philanthropic group, the Macfarlane fund, has contributed $50,000. The State Government have not confirmed if they will offer future funding to the museum.

One of the Sydney's most longstanding and respected commercial gallery, Watters Gallery has announced its intention to close in December 2018 after operating for more than 50 years. Geoffrey Legge one of the founding three directors said:

"Sad news. We have decided to close the gallery at the end of next year – 2018. It is such a hard decision especially in the light of the loyalty and friendship of so many people. When we close the gallery will be 54 years old. We had considered the idea that it may be sensible to 'call it a day' when the gallery turned 50. Now we've discovered that our energies have not really been great enough for the demands of the art world we find ourselves in. There are new challenges and possibilities which younger people can exploit with confidence and enjoyment."
Now in its eighth year, the Cairns Indigenous Art Fair reported record sales of $760,000, up 20 percent on sales last year. The 2017 fair attracted 50,000 people over three days and showcased the work of artists from Cape York to the Torres Strait.
Kate Hancock, who was previously at Theatre Works as General Manager, has commenced as Manager at the Australian Cultural Fund (ACF) replacing Esther Gyorki who has joined the team at Regional Arts Australia as their new Communications Manager.
Arts Access Victoria (AAV) has announced that its Executive Director, Veronica Pardo will be stepping down from the role at the end of the year after nine-years in this position.
Angharad Wynne Jones, currently Artistic Director of ArtsHouse, Melbourne will be leaving at the end of September to take up the position of Head of Participation at Arts Centre Melbourne.
The Salamanca Arts Centre (SAC) has announced former Business Manager Joe Bugden has been appointed to the company's CEO. Joe commenced working with SAC as Business Manager in 2014 and brings with him 25 years' experience in arts management and administration.
After five years at the helm, Jade Lillie, will be concluding her time as Footscray Community Arts Centre's Director and CEO at the end of November this year. The appointment of the Director and CEO is being led by the FCAC Board.
Monash University has appointed renowned architectural academic and critic, Professor Naomi Stead, as Head of Architecture at Monash Art, Design and Architecture (MADA). Professor Stead, who joined MADA earlier this year, commences in the new role in January 2018. A widely published art and architectural critic, Professor Stead writes regularly for The Conversation. She is also co-editor of architecture website, Parlour, focusing on women, equity and architecture, which evolved from a major ARC-funded project she led.
The ABC has announced its Head of Arts and Acting Head of Non-Scripted TV Mandy Chang, is to leave the broadcaster in September after 4 1/2 years to take up a new role as Commissioning Editor of BBC documentary series Storyville. Her most recent projects at the ABC included David Stratton's Stories of Australian Cinema, Stop Laughing…This Is Serious and documentary strand Artsville. As Head of Arts Chang has overseen the iview Arts Channel, and instigating initiatives like the Art Bites and Love Bites series.