Notice of Annual General Meeting 2019
Notice of NAVA's Annual General Meeting, 2pm Tuesday 28 May 2019.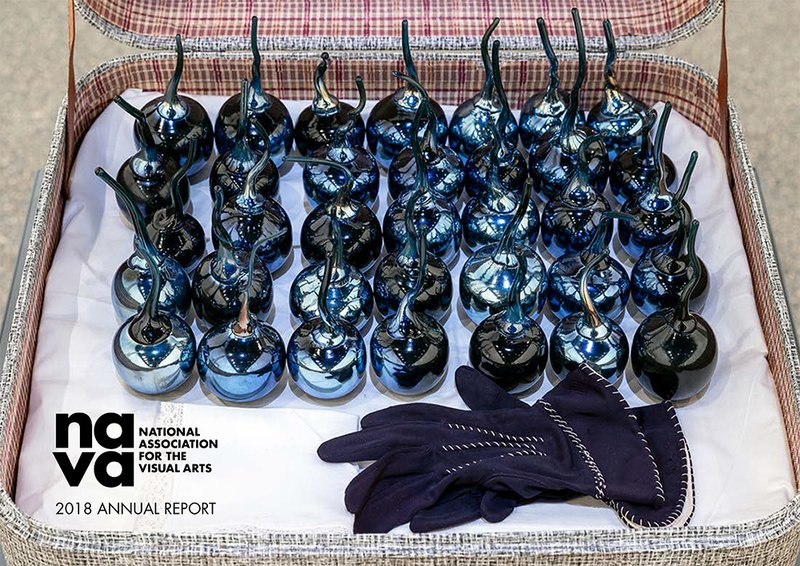 Notice is hereby given of the Annual General Meeting for Members of the National Association for the Visual Arts Ltd ABN 16 003 229 285.

Time: 2pm
Date: Tuesday 28 May 2019
Venue: Via teleconference*

*Teleconference details will be given on RSVP.
Attending the Annual General Meeting
All NAVA Premium, Premium Plus and Organisation Members are invited to attend the AGM and meet with NAVA's Board and staff.
AGM Agenda
1. Apologies
2. Approval of the minutes of the Annual General Meeting held 28 May 2018
3. Business arising
4. Consideration of the annual financial report, director's report and auditors report
5. Election of an Aboriginal or Torres Strait Islander Visual Arts Representative Director

6. Confirm the Directors of the Company for the ensuing year
7. Confirmation of the auditors for 2019
The 2018 Annual Report is available for review here.
Nominees for an Aboriginal or Torres Strait Islander Visual Arts Representative Director are listed here.
Proxy Voting Form
If you are unable to attend and wish to nominate a proxy to vote at the Annual General Meeting on your behalf, please follow this link to the Proxy Voting Form.
RSVP
Email your RSVP by Tuesday 21 May 2019 to NAVA's General Manager, Penelope Benton: pbenton@visualarts.net.au
NAVA's 2018 Annual Report cover features Yhonnie Scarce, Fanny – Andamooka opal fields, South Australia 2018 (detail), from the series Remember Royalty 2018, water based ink screen printed on vintage cotton sheet, vintage suitcase, black lustre blown glass, vintage gloves, embroidered handkerchiefs, sheet: 260.0 x 230.0 cm, suitcase with objects: 62.0 x 47.0 x 50.0 cm, installation view, Australian Centre for Contemporary Art, Melbourne. Courtesy the artist and This is No Fantasy + Dianne Tanzer Gallery, Melbourne. Photo by Andrew Curtis.