Ongoing impacts of COVID-19 survey
3-minute survey on the ongoing impacts of COVID-19 for artists, arts workers and arts organisations.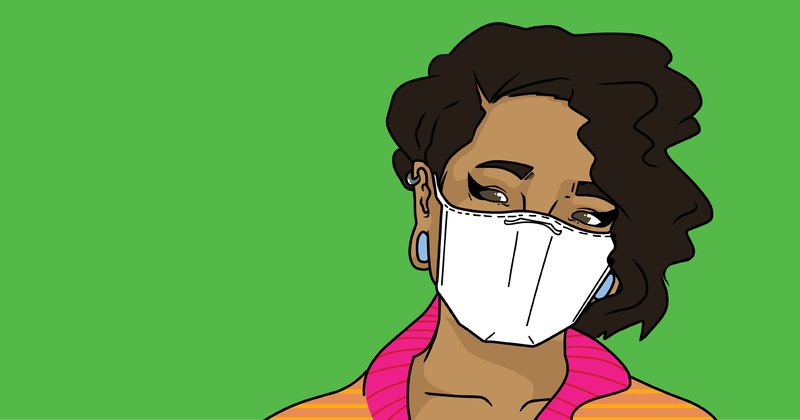 Illustration by Emily Johnson.
Image description: A head and shoulders illustration on a mid-green background. The person is wearing a white face mask and an orange top with pink collar. They have short dark curly hair and thick cats eye eyeliner.
NAVA is increasingly being asked for updated data from the visual arts and craft sector which shows if COVID-19 public health orders affecting travel, gatherings and participation are still having impact on work, practice and regular income for artists, arts workers and arts organisations.
To support our Members and advocate for immediate action, NAVA needs to understand these impacts comprehensively.

We want to hear from artists, arts workers and organisations to understand the ongoing impacts of this crisis and represent them in detail so that the federal government is in the best position to consider urgent policy and funding responses.
Statistics collected via this survey will be shared with the sector so you can also use the data for your own purposes.

Please complete this 3 minute survey by 12:00pm Wednesday 24 March 2021 – and share it far and wide.
At this difficult time, please know that support is near: