Artists' Benevolent Fund $3 Donation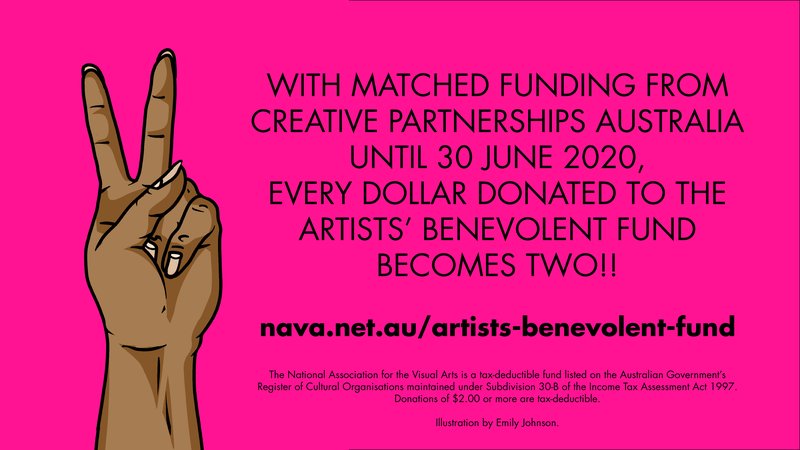 So that we can capture your email address to process a receipt for your donation, we require you to register with a free subscription to NAVA. If you are not already a Member or subscriber, you will be prompted to sign up after you click on the CHECKOUT button on the next page.
The National Association for the Visual Arts is a tax-deductible fund listed on the Australian Government's Register of Cultural Organisations maintained under Subdivision 30-B of the Income Tax Assessment Act 1997. Donations of $2.00 or more are tax-deductible.