Future Platforms for the Arts
Future platforms for the arts: From festivals to federal budgets.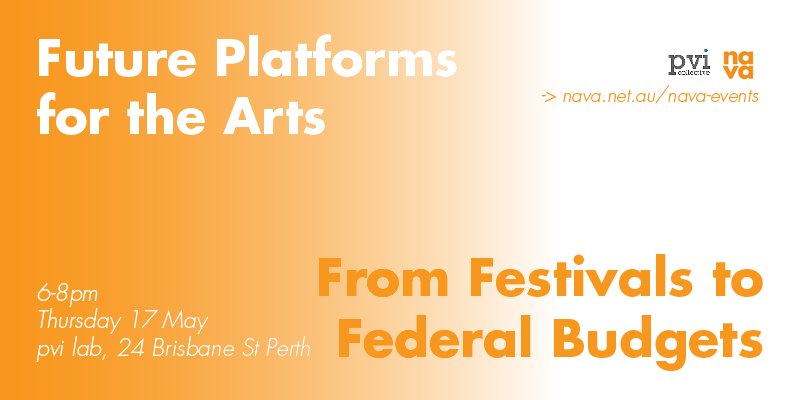 What are the platforms that we create for new thinking and new work of national significance? How can we read the Federal Budget as a set of insights into the Australian culture? And how does the arts agenda compare with that political agenda?
Meet NAVA's recently appointed Executive Director, Esther Anatolitis, in conversation with Anna Reece, Head of programming Perth Festival, and let's discuss all this – and more.
When: Thurs 17 May | 6pm - 8pm
Where: pvi studios, 24 Brisbane st, Perth