Schools
Explore NAVA's artist-led student experiences, professional development for educators, industry-centred teaching and learning experiences in the secondary school classroom.
Code of Practice for Visual Arts, Craft and Design
Industry standards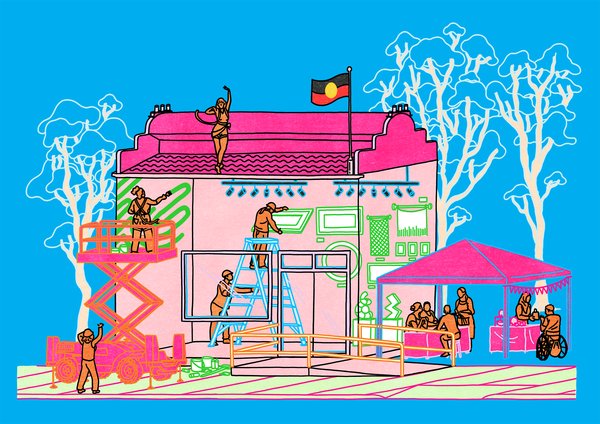 Illustration by Claudia Chinyere Akole © 2022
The Code of Practice for Visual Arts, Craft and Design can be used as a starting point for student artists to learn about all aspects of what it means to be a contemporary visual artist, craft practitioner or designer in Australia.
Educators and schools can also use the Code of Practice to inform their engagement with local artists and student artists.
'How to' Educator and Classroom Guides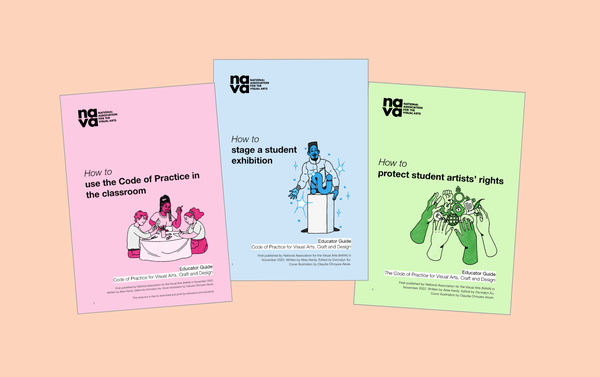 Illustrations on covers by Claudia Chinyere Akole © 2022.
This Toolkit offers 'How to' Educator and Classroom Guides for teaching and applying the Code of Practice in the classroom, with content and learning outcomes linked to curriculums and syllabuses for all Australian states and territories.
For Students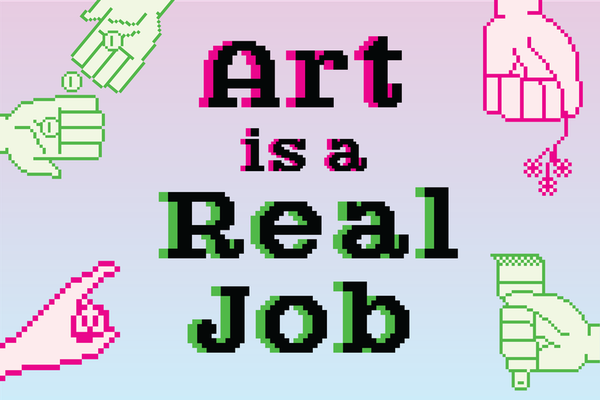 Illustration: Emma Pham, 2023
Art is a Real Job is a series of free artist-led online event in March 2023 for secondary schools students and educators which draw on recommendations made in NAVA's new Code of Practice.
For Educators
NAVA offers a range of inspiring professional development programs for secondary educators throughout the year. Opportunities range from practical artist-led workshops to special interest groups to industry expert talks and seminars.
Community of Practice for Educators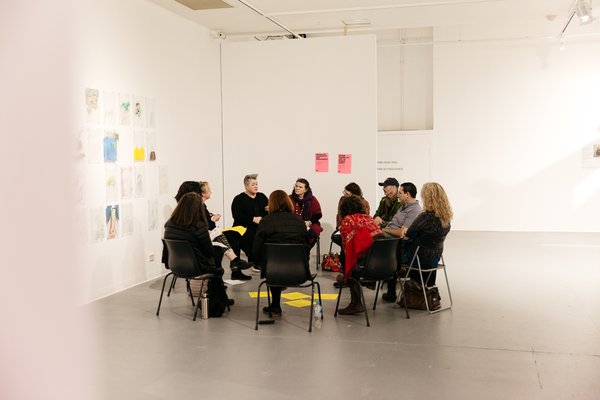 NAVA's Community of Practice for Educators meet to strengthen visual arts teaching and learning with industry best practice. Members are secondary school teachers, gallery educators and curriculum specialists, from across Australia, at different career stages and with varied expertise and experience.
Art Education in Schools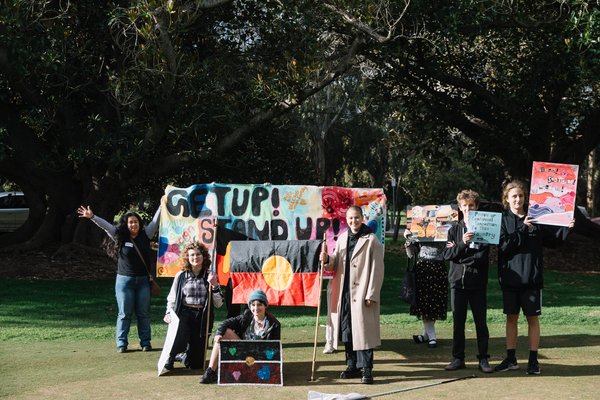 Teen Protest Art Workshop: Get Up! Stand Up! Show Up! (2022), Adelaide Contemporary Experimental. Photography by Thomas McCammon.
NAVA has been actively advocating for art education since 2003. Ensuring good educational opportunities in the visual arts is one of NAVA's central concerns. Art education in the national curriculum is key to reaching this objective.
Alise Hardy
Education Coordinator, Schools
nava@visualarts.net.au