Organisations
NAVA offers a range of benefits designed to keep organisations and arts workers connected with the arts community.
Benefits for Organisations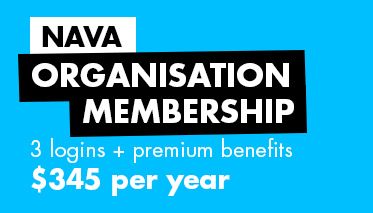 The benefits of Organisation Membership include three logins for staff to access our encyclopaedia of online tools; invitations to professional and sector development events; advocacy campaign collaborations; confidential industry advice; and specialised resources such as our monthly NAVAnews, opportunities listings, and of course the Code of Practice, which covers fees and wages, tax, commissions, working with artists, residencies and workshops and much more.
For Organisation Members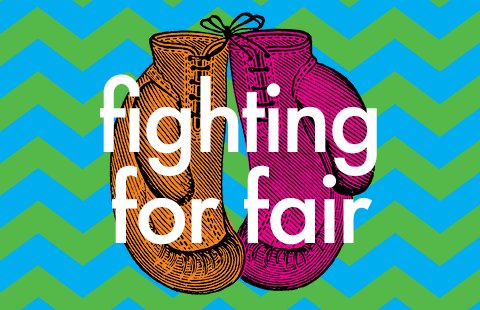 We've been working hard to reinvigorate our national relationships, and boost the profile of the arts in the public conversation. We're doing this by holding state-based agenda-setting events and industry roundtables featuring Organisation Members; engaging directly and frequently with the media across all platforms, including regionally; and securing the ear of ministers, shadows and their advisers at every state and territory as well as nationally. We've held hundreds of meetings recently, been published or quoted in industry and mass-market media across Australia, presented at several Parliamentary Inquiries and made several formal submissions, and led impactful advocacy around two state elections, the Federal Budget and on gender equity.
Jess Scully is a curator, policy thinker, festival director and media producer. In this video, Jess chats to NAVA about developing a career in the arts.
In this video, creative producer and artist, Karen Therese, chats to NAVA about working with communities and across artistic disciplines.
'Is arts advocacy working? What roles can/do individuals and organisations play?' This panel discussion featuring Vernon Ah Kee, Elizabeth Ann Macgregor OBE and Kelli McCluskey, with Dr Pippa Dickson as facilitator, was recorded at NAVA's Future/Forward summit on Friday 7 November 2014 at Carriageworks, NSW.