Board
The National Association for the Visual Arts (NAVA) Board.
James Emmett is a barrister at Banco Chambers and also an adjunct associate professor in law at the University of New South Wales. He is a director of Twenty10 incorporating the Gay & Lesbian Counselling Service and sits on the Advisory Board of the La Trobe University Centre for Legislation. James was Chair of Artspace Visual Arts Centre, Sydney, from 2012 to 2016 as well as being Chair of the Inner City Legal Centre Foundation from 2012 and 2018. He is an enthusiastic supporter of the arts sector generally and the visual arts in particular.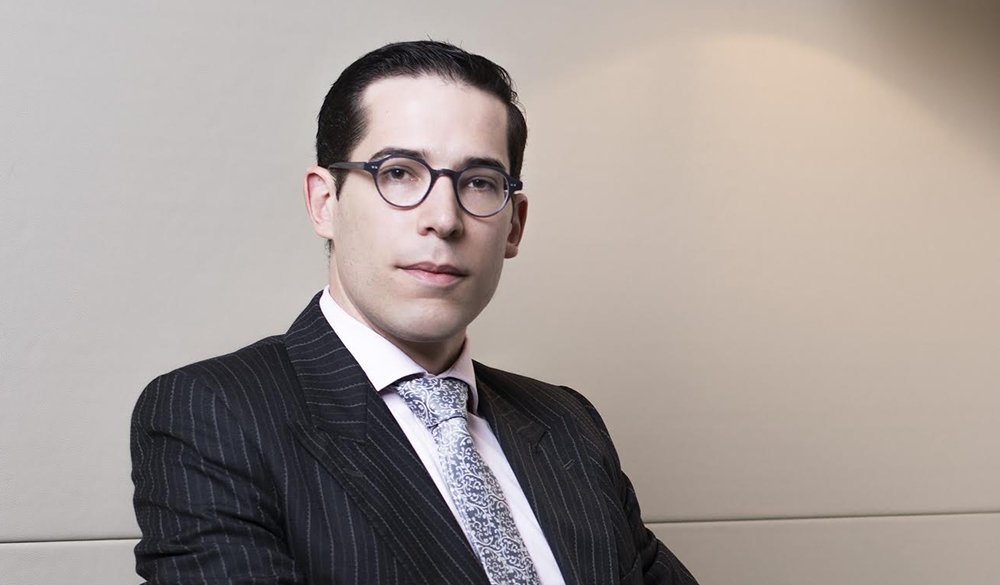 Deputy Chair, Elected Representative - Artists
Sally Smart is one of Australia's leading contemporary artists recognised internationally for large-scale cut-out assemblage installations, collage painting, and increasingly performance and video, her practice engages identity politics and the relationships between the body, thought and culture including trans-national ideas that have shaped cultural history.
Smart's most recent work The Choreography of Cutting re-imagines and encapsulates a dynamic discourse between the historical and contemporary avant-garde using experimental performance, costume design and visual art forms, mapping multiple ideas, temporalities and space.
The recipient of numerous awards and prizes, Smart is currently Vice-Chancellor's Professorial Fellow, University of Melbourne; a board member (Deputy Chair) National Association for the Visual Arts (NAVA); was awarded an Australia Council Fellowship (2014); Sackler Fellow Artist-in Residence, University of Connecticut, USA (2012) and a Board member of the Council of Trustees, National Gallery of Victoria, Australia (2001-2008).
In 2017 Sally Smart's The Choreography of Cutting series was the foundation for her art collaboration with the Italian fashion house Marni. Smart's major public art commission Shadow Trees was installed at Buluk Park in Melbourne Australia (2014).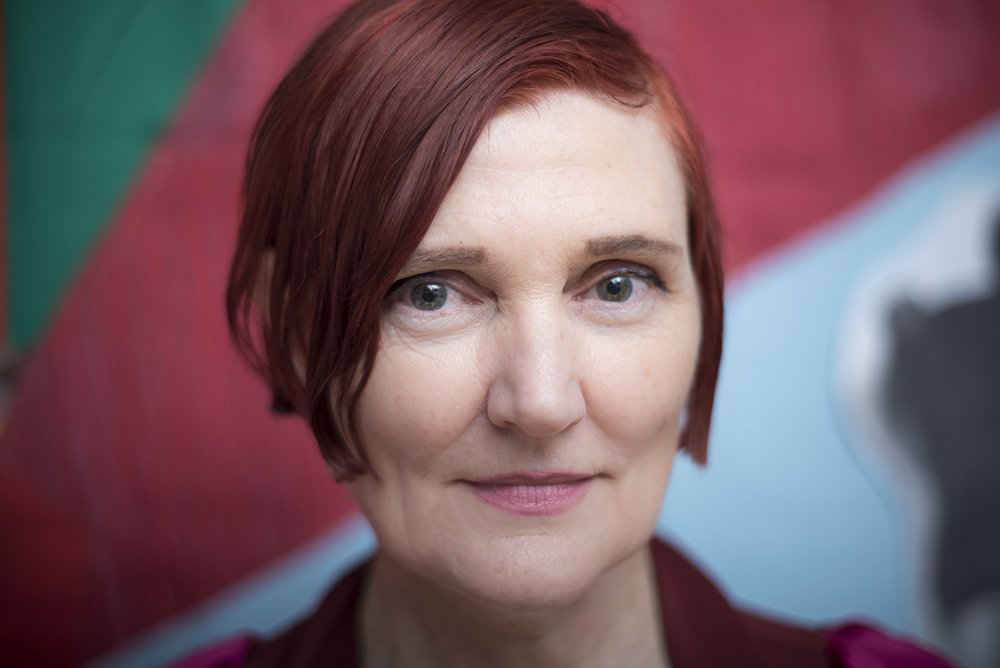 Elected Representative - Artists
Ionat Zurr (PhD) is an artist and a researcher. She is the Chair of the Visual Arts Discipline at the School of Design and the Academic Coordinator and a researcher at SymbioticA, School of Human Sciences at the University of Western Australia. Ionat co-developed the biological arts initiative, the Tissue Culture and Art Project since 1996, and is considered a leader in the growing field of Biological Art, both as a practitioner and a theoretician. Ionat's practice explore our changing relations to life and ecologies, drawing on developments in the life sciences. Ionat presented her research in forms of Installations, exhibitions, workshops and public talks in numerous places around the world. Her work is in the collection of the MoMA NY. Ionat ongoing research involves art and beyond; in diverse areas such as new materials, textile, soft robotics, bioethics, food and fiction.
Elected Representative - Artists
Position currently vacant
Elected Representative - Aboriginal and Torres Strait Islander
Genevieve Grieves is a Worimi woman – traditionally from mid north coast New South Wales who has lived in Narrm (Melbourne) for many years. She is an award-winning Indigenous artist, researcher, educator, curator, filmmaker and oral historian who has accumulated twenty years' experience across the arts, culture and education sectors. Genevieve has consistently won recognition and awards for the variety of projects she has undertaken throughout her diverse career including online documentaries, film, art and exhibitions.
Her current role at Museums Victoria is as Head of the newly formed First Peoples Department. She is on the Executive at the Museum and responsible for developing and implementing the transformational theme of First Peoples' living cultures and history to be placed at the centre of the Museum for the first time in its 160-year history.
As an educator, Genevieve has worked in the Australian Indigenous Studies program at University of Melbourne (UoM) including as Acting Head of the program. She has also developed and delivers a Masters Intensive at UoM titled, Working in Indigenous Cultural Contexts (2015-) for emerging arts and cultural workers. She teaches a highly-acclaimed version of this at the Footscray Community Arts Centre (FCAC) – a leading arts and cultural organisation ­– as part of their Generate professional development program. She is currently undertaking her PhD in the program focussed on Aboriginal art, colonial violence and memoralisation.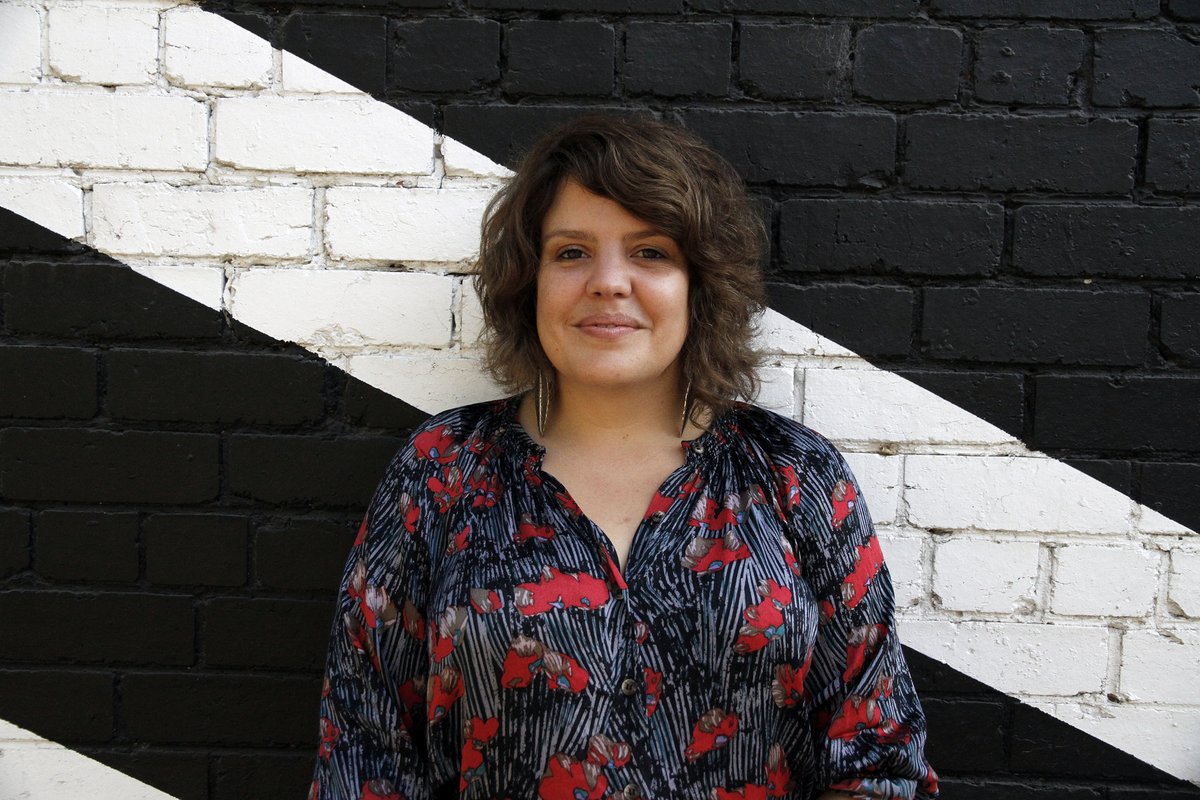 Elected Representative - Organisations
Wesley Enoch hails from Stradbroke Island (Minjeribah) in Queensland and is a proud Noonuccal Nuugi man. He is a writer and director for the stage and joined the Sydney Festival as Artistic Director in 2015. He was creative consultant, segment director and indigenous advisor for the opening and closing ceremonies of Gold Coast Commonwealth Games in 2018; the Artistic Director of Queensland Theatre Company from 2010 – 2015; Associate Artistic Director at Belvoir St Theatre from 2007- 2010; Australia Council Artistic Director for the Australian Delegation to the 2008 Festival of Pacific Arts; director of Opening Ceremony, MY SKIN, MY LIFE for the Commonwealth Games in Melbourne; Artistic Director of Ilbijerri ATSI Theatre Co-op 2003-2006; Resident Director at the Sydney Theatre Company from 2000-2001 and Artistic Director of Kooemba Jdarra Indigenous Performing Arts from 1994-1997. His plays include BLACK MEDEA, THE 7 STAGES OF GRIEVING and THE STORY OF THE MIRACLES AT COOKIE'S TABLE. Wesley's recent directing work includes MOTHER COURAGE & HER CHILDREN and HAPPY DAYS. He has a commitment to new work and has directed many world premieres including COUNTRY SONG, HEADFUL OF LOVE, TROLLOP, WALTZING THE WILARRA and BLACK DIGGERS.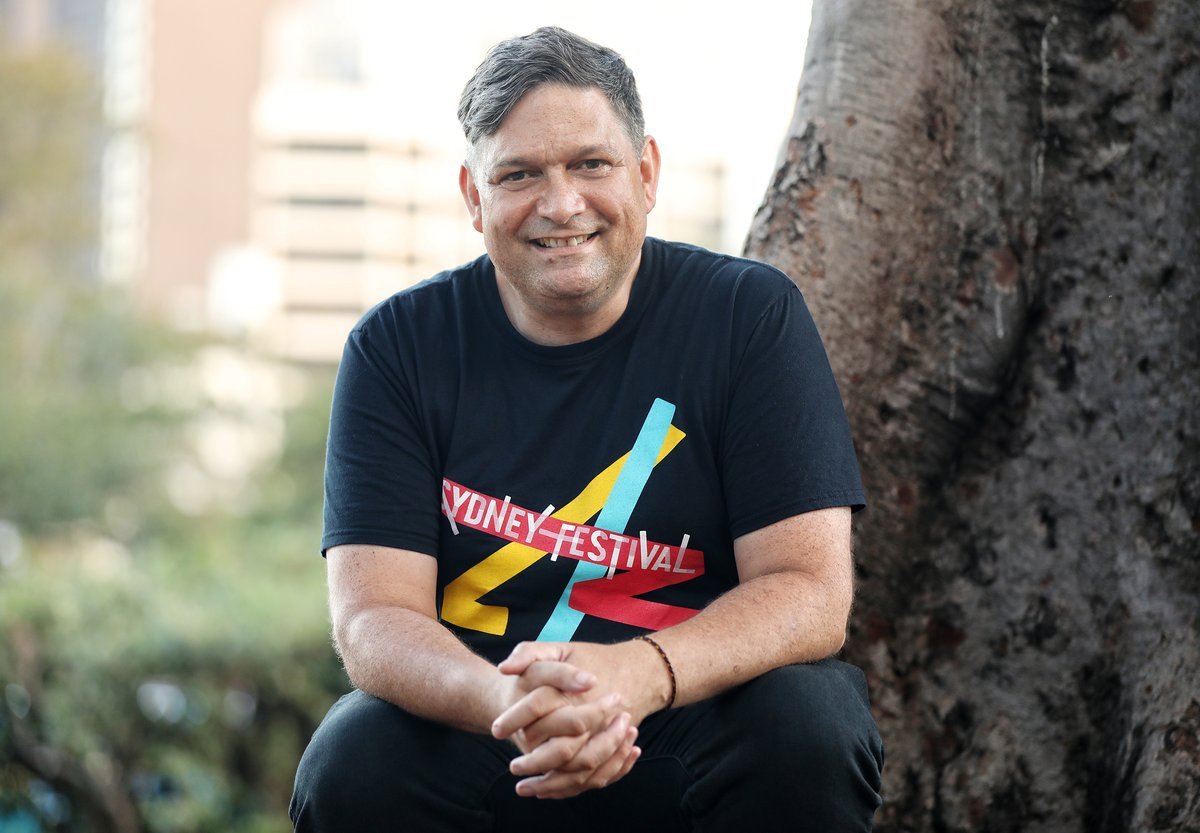 Elected Representative - Organisations
Hannah Mathews is a Melbourne-based curator with a particular interest in the lineage of conceptual art and performative modes of practice. She is currently Senior Curator at Monash University Museum of Art. Hannah graduated with a Master of Art Curatorship from the University of Melbourne in 2002 and has worked in curatorial positions at the Perth Institute of Contemporary Arts (2005-07); Monash University Museum of Art (2005); Next Wave Festival (2003-04); The South Project (2003-04); Vizard Foundation Art Collection, the Ian Potter Museum of Art (2002); and the Biennale of Sydney (2000-02). Hannah has curated a number of institutional and independent exhibitions, including Primavera, Museum of Contemporary Art, Sydney (2008); Linden1968, Linden Centre for Contemporary Arts, Melbourne (2008); Johanna Billing: Tiny Movements, Australian Centre for Contemporary Art, Melbourne (2009); and NEW11, Australian Centre for Contemporary Art. She has completed curatorial residencies in New York, Berlin, Tokyo and Venice, and in early 2008 moved to Melbourne to undertake freelance curatorial work, including an ongoing role as an associate curator with the Australian Centre for Contemporary Art. Her most recent exhibitions include, Power to the People: Contemporary Conceptualism and the Object in Art which launched the Melbourne International Arts Festival's Visual Arts Program in 2011 and Action/Response, a two night cross-disciplinary program for Dance Massive 2013.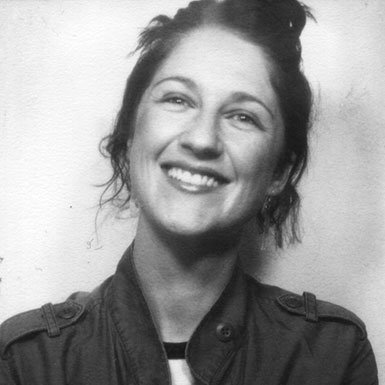 Maria Farmer Public Relations [MFPR] is one of Australia's leading PR companies. The company, which is characterised by the energy, authority and experience of its principal, specialises in brand building/protection, publicity and public relations.
More than a simple PR agency, MFPR provides clients with a bespoke service, drawing on more than 30 years experience at the forefront of the communications industry in Australia. With a proud history representing some of the best-known creatives, actors, fashion and lifestyle brands, restaurateurs and authors this country has produced, MFPR leverages its unrivalled network of media and industry professionals - plus its enviable reputation - to achieve only the best outcomes for its clients.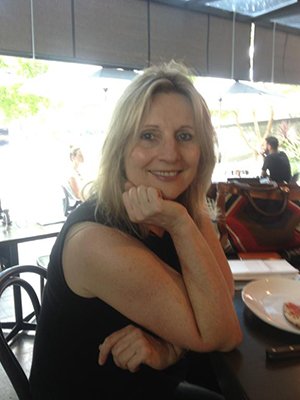 Bill Morrow is an artist practising drawing, painting and photography. His work is principally concerned with the landscape and the human figure. He is a graduate of the South Australian School of Art (1996). Since 1981 he has photographed in the city of Yogyakarta in Central Java and exhibited there with solo exhibitions in 1995 and 2004. Now retired from the law, Bill worked as a solicitor in South Australia for over 30 years. He practised in the fields of intellectual property and information technology law. He also wrote and lectured about art and law (copyright, moral rights, indigenous intellectual property, freedom of expression and artists' commission contracts). He was a volunteer lawyer for the arts through the Arts Law Centre of Australia. Bill attended the National Symposium on Moral Rights held in Sydney in November 1979 as a representative of the Experimental Art Foundation and addressed the Art Workers' Union Conference in Adelaide in October 1980. Since that time he has been a strong advocate for, and defender of, artists' rights. Bill is currently a director of Artlink Australia.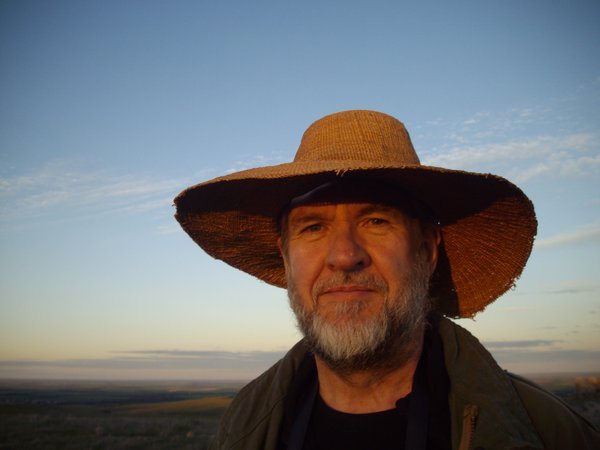 Dr Dick Quan has been a director at Holdsworth House since its inception in 1992 with a clinical focus in sexual health, HIV, Hepatitis and virology. Dr Quan has served on many HIV and sexual health committees including the Anabolic Steroid Reference Committee at the NSW Health Department. He created Holdsworth House as a facility that embraces integrated health using a care team approach and supports ongoing education by speaking at conferences and tutoring at UNSW. Dr Quan is trained in the use of poly-lactic acid (Sculptra) and currently provides a dedicated Sculptra treatment clinic for facial lipoatrophy / lipodystrophy for HIV positive patients.
Dr Quan is also currently on the board of the Foundation of Museum of Contemporary Art Australia and serves on the Dean's Advisory Council at UNSW Art & Design and the Venice Biennale Commissioners' Council 2019 through the Australia Council. Previous roles include chair of Asia Australia Artists Association, the founding board of Art Month Sydney, board of the Art Gallery Society AGNSW, Contemporary Collection Benefactors Art Gallery NSW, Governor of the AGNSW Foundation and Director's Circle, Art Gallery of South Australia.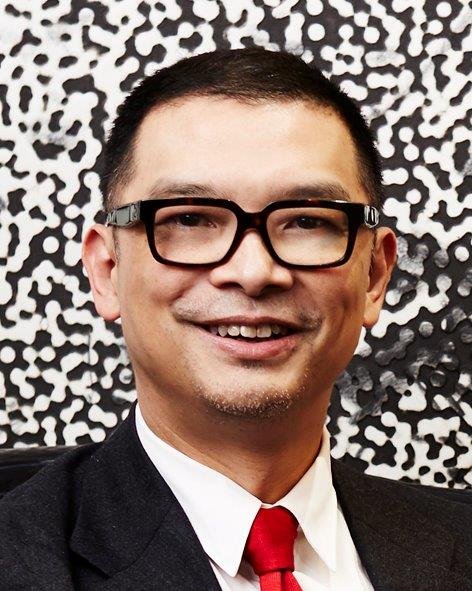 Kathir Ponnusamy has over 18 years of experience in a range of finance and accounting roles both in Australia and Asia. Kathir has worked across several industries including banking, business services, telecommunications and retail. Kathir is a member of the CPA Australia and Malaysian Institute of Accountants.