Esther Anatolitis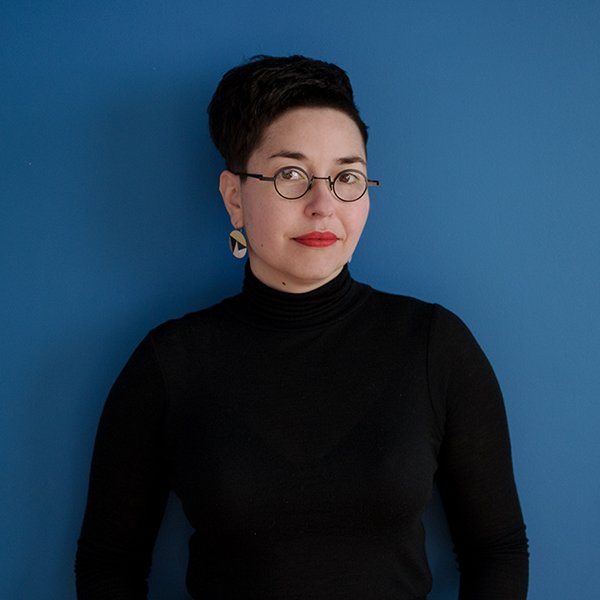 Esther Anatolitis fosters local, regional, national and international perspectives on contemporary arts issues as one of the nation's leading advocates for the arts. Her practice rigorously integrates professional and artistic modes of working to create collaborations, projects and workplaces that promote a critical reflection on practice. With a strong background in visual arts, design, architecture and media, Esther has held leadership roles including Craft Victoria, Melbourne Fringe, SBS and Express Media, and most recently with Regional Arts Victoria. She is Deputy Chair of Contemporary Arts Precincts and has served numerous board, policy, advisory and juror roles. Esther is a former curator of Architecture+Philosophy, Digital Publics and Independent Convergence, and has taught into the studio program at RMIT Architecture, as well as at UNSW and the University of Sydney. A writer and critic, Esther's work is regularly published and collected at estheranatolitis.net
Penelope Benton
Penelope Benton is an arts administrator and practising artist working across sculpture, performance and installation. She was previously the Manager of Arc @ UNSW Art & Design, and prior to VSU, the COFA Students' Association, facilitating a number of professional development opportunities for student artists, writers, and arts workers. Penelope was Co-Artistic Director of Art Month Sydney 2013, a Co-Founder/Director of The Red Rattler, and completed a two-year directorship at Firstdraft Gallery in 2008. She has a BA Visual Arts from the University of Newcastle, Masters in Art Administration from UNSW, Graduate Diploma in Arts Management from UTS, and completed a Masters of Fine Arts at UNSW in 2017. Penelope has been with NAVA since early 2015.
Administration and Grants Coordinator
Holly Morrison
Holly Morrison, an expert on best practice standards across the sector, holds a Bachelor of Art Theory (Distinction) from the UNSW Art & Design, 2011 and a Certificate IV in Bookkeeping, 2017. She has worked as an Administration Assistant at The Fact Tree Youth Service in Waterloo and as a Gallery Support Officer at Cumberland Council's Peacock Gallery and Auburn Arts Studio. Holly has volunteered at events including the 18th Biennale of Sydney, Sculpture by the Sea and Artisans in the Gardens. Holly commenced at NAVA in March 2014.
Wesley Shaw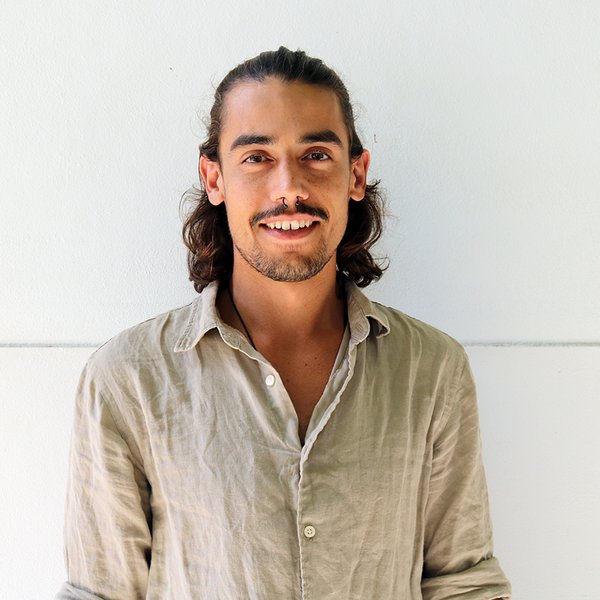 Wesley Shaw, Yuin/Dharawal/Ngarigo, is an emerging cultural leader who has worked in the educational, creative and cultural sectors for a number of years. Having completed a Bachelor of Art Education in 2013, he is currently undertaking a Masters of Curating & Cultural Leadership at UNSW Art & Design. Drawing from his experiences as a secondary teacher, and ongoing role as Assistant Programs Producer, Aboriginal and Torres Strait Islander Art at the Art Gallery of New South Wales, he is committed to embedding Indigenous knowledges and epistemologies within our nation's cultural institutions. He has worked with community–based to internationally renowned artists including Andrew Snelgar, James Tylor, Jonathan Jones and Tony Albert. These experiences have provided unique insight into the complexities of contemporary Indigenous artistic practice and it's role in establishing self-determination within First Nations communities.
Wesley is in the NAVA office Wednesdays and Thursdays only.
Communications Coordinator
Claudia Roosen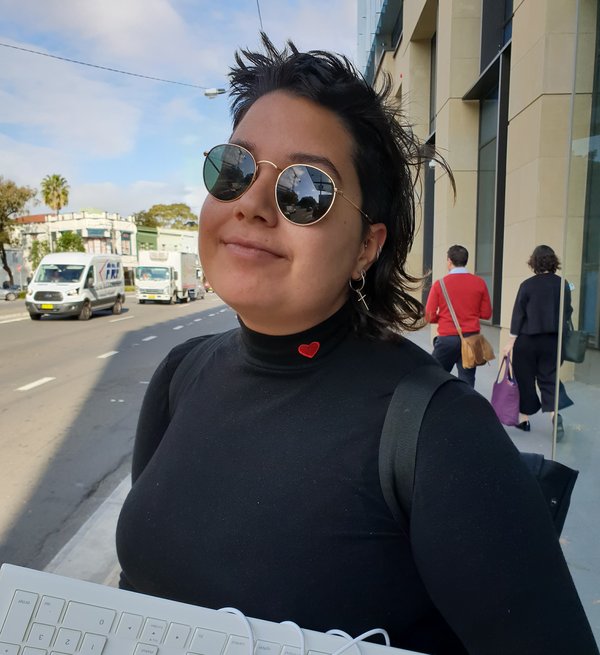 Claudia Roosen has worked for Kaldor Public Art Projects, Carriageworks and the Museum of Applied Arts and Sciences (MAAS). She has also led many of her own personal projects, organising events, writing for and managing an online platform and experimenting with collaborative projects and curation. She has a Bachelor of Art Theory from UNSW Art & Design, was the elected Engagement Officer on the Student Council, received an Intern Scholarship with Kudos Gallery and was a part of Brightside - an artistic mentoring program that pairs up UNSW students with disengaged and at-risk Sydney youth, to inspire and assist them in developing their creative skills, confidence and discover new career pathways.
Celia Bradshaw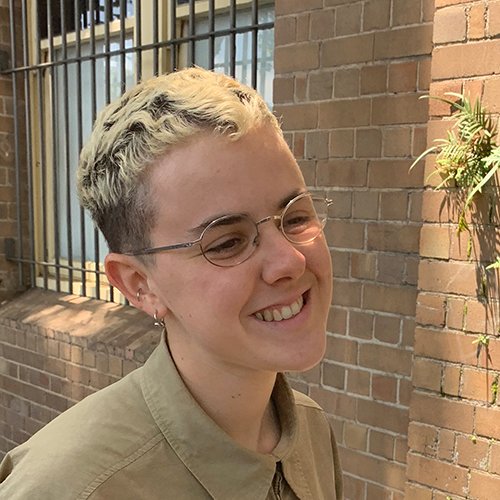 Celia Ottolenghi-Bradshaw has worked across arts education and administration, coming to NAVA from Biennale of Sydney and having previously worked at Kaldor Public Art Projects, Surry Hills Neighbourhood Centre, SafARI Arts Festival and Art Month Sydney. They attended UNSW Art & Design, studying Art Theory with a particular interest in Queer and Feminist Theory.