Accessibility
NAVA is committed to improving inclusivity and accessibility.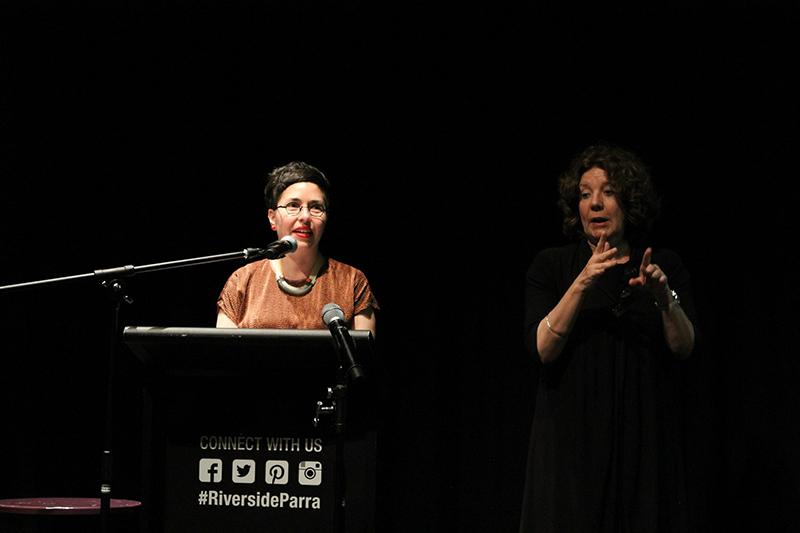 Social Model of Disability
The social model of disability is the internationally recognised way to view and address 'disability'.
Disability is not caused by impairment, but rather, exclusion from access and opportunities to participate as an equal in society because of barriers.
Barriers may be the physical, attitudinal, communication and or social environment. These must change to enable people living with impairments to participate in society on an equal basis with others.
National Arts and Disability Strategy Consultation
The Meeting of Cultural Ministers (MCM) has agreed to renew the National Arts and Disability Strategy for 2019. MCM is made up of the Australian Government and state and territory government cultural ministers.
The goal of the National Arts and Disability Strategy is to maximise the opportunities for people with disabilities to experience full inclusion in cultural life. It aims to improve access to and participation in the arts by people with disabilities.
NAVA will be submitting a response to the consultation.
You can tell your story about arts and disability by completing the online survey or sending in a submission. Submissions and the survey close 5.00pm AEST 3 December 2018.
---
What they want to know
MCM want to hear about anything you want to share about being an artist, participating in creative and cultural activity or attending cultural activities as an audience member. Depending on who you are, you can talk about one or more of the following:
• your experience as a person with disabilities
• what you have observed or experienced as a carer and/or support person to a person with disabilities
• what your organisation or business has observed or experienced, and
• broader observations about quality, visibility and recognition of work by artists with disabilities.
Survey
There are three surveys for different groups of people. You can answer more than one survey if it is relevant to you.
Written, Video, Audio or Phone Submissions
Write
You can write your stories and ideas and upload them to the website.
You can email your submission to Arts.Disability@arts.gov.au or post it to
National Arts and Disability Strategy
GPO Box 2154
Canberra ACT 2601
Video / Audio
You can make a video or audio recording and send it to them via WeTransfer.


Phone
Call the Department of Communications and the Arts on 1800 185 693 to tell your stories and ideas over the phone. You can use the National Relay Service to call.