Ambitious and Fair
Artists who are valued and respected can sustain the ambitious, adventurous careers that create the Australian culture.
National advocacy development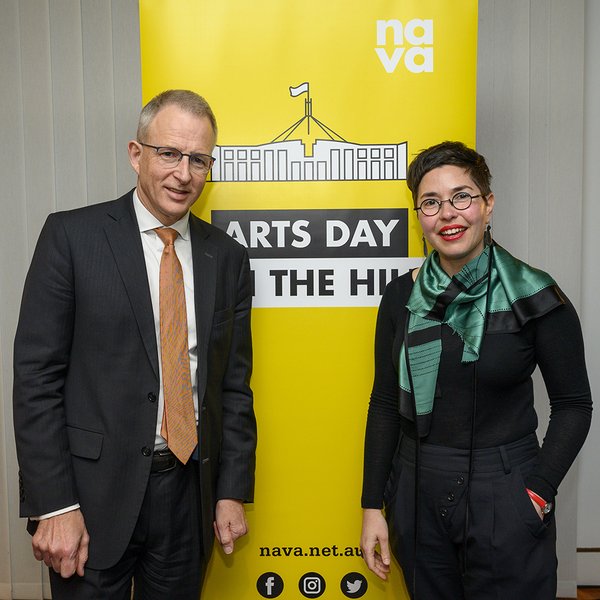 Arts Minister Paul Fletcher and Esther Anatolitis, photo by Irene Dowdy 2019.
NAVA's Arts Day on the Hill program brings together an artist or arts workers from every state and territory to be trained in policy engagement and advocacy ahead of meetings with MPs.
Our aim is to foster confident, informed advocacy by smart, connected artists and arts leaders. Not just once-off, not just in an emergency, but in an ongoing way that precludes such policy and funding emergencies. Let's build something that lasts.
What's Next for the Visual Art, Craft & Design Sector?
Discussion notes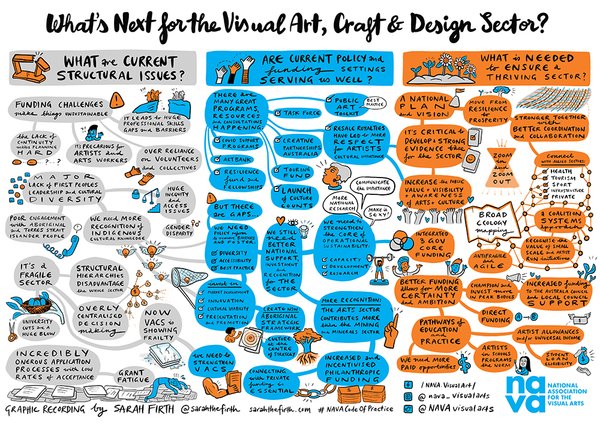 On 16 July 2020, NAVA facilitated an online conference to characterise the context and outline the opportunities for the next chapter in Australia's visual arts, craft and design policy settings.
Invest in Artistic Courage, 2019
Now is the time for the artist to be heard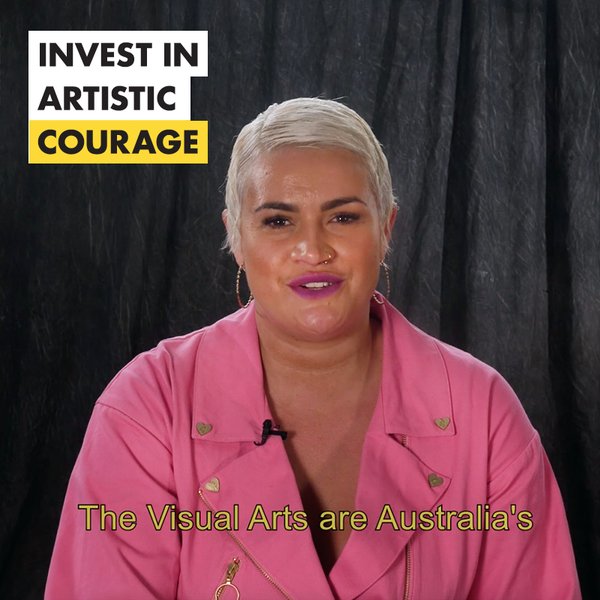 Australia needs ambitious arts policy that invests in artistic courage.
We need the voice of the artist to inform, invigorate and inspire the national political conversation.
And – equally importantly – we need the national political conversation to inform, invigorate and inspire our artists.
The visual arts are Australia's number one artform by participation – yet policy changes across recent years have disadvantaged individual artists the most.
NAVA Strategic Plan 2018-20
Artistic Courage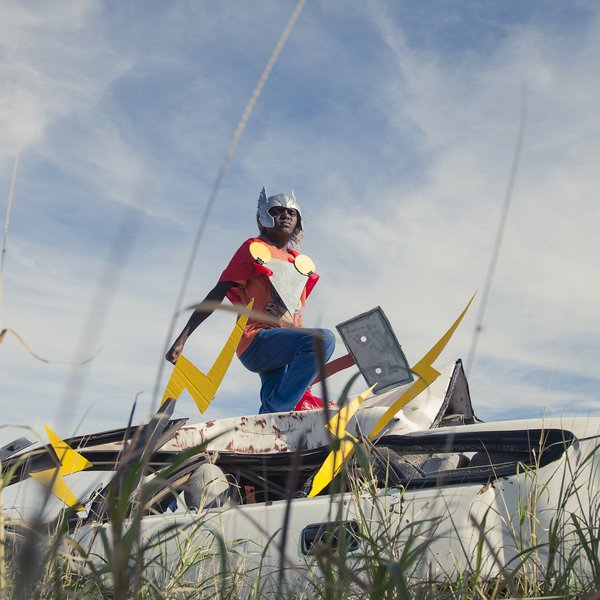 Tony Albert, David C Collins and Kieran Smythe-Jackson, Warakurna Superheroes #5 2017 (detail), archival pigment print on paper, 100 x 150cm
Art is powerful, challenging and inspirational – and yet, Australia's artists work under increasingly precarious conditions, and their rights are increasingly under threat.

NAVA's vision is that artistic courage ignites Australian culture.
We work hard to achieve recognition and respect for artists – for their practice, for their work and for their rights. We do this because the voice of the artist offers Australia a deep perspective on the past, a vital perspective on today, and a compelling perspective on the future. We believe that the contemporary arts offer rigorous, ethical and valuable approaches to rethinking our personal, social, environmental and political priorities. Artists who are valued and respected can sustain the ambitious, adventurous careers that create the Australian culture.
This is our focus.
Major Revision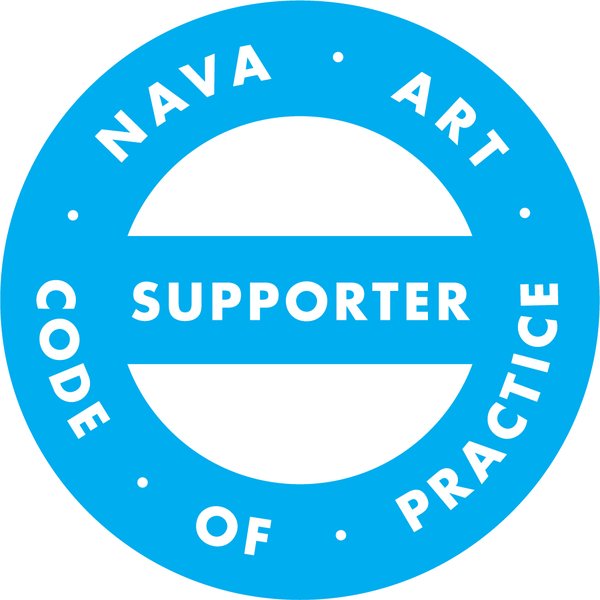 The Code of Practice for the Professional Australian Visual Arts, Craft and Design Sector ("the Code") is the nucleus of NAVA's work.
The Code is both a record and a benchmark of best practice across the contemporary arts including legal, ethical and financial business practices, as well as thorough arts industry guidelines.
NAVA is currently undertaking a major revision and rewrite of the Code, working with academic, legal and industry partners as well as consulting widely all over Australia.

Fees, Tax and Superannuation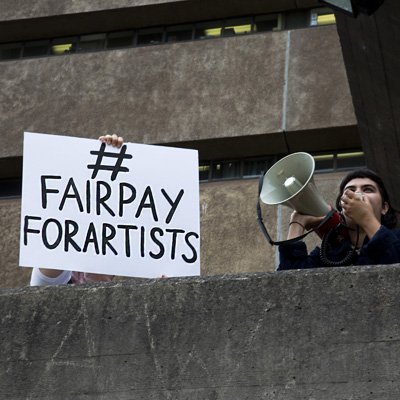 Photo: Tanja Bruckner, 2017
Based on the evidence revealed by NAVA's 2015 and 2016 survey of art industry practices around the country, NAVA renewed its campaign to gain recognition of a group of rights for artists and other art professionals in 2017.