Heath Franco
Recipient of the 2015 NSW Visual Arts Fellowship (Emerging)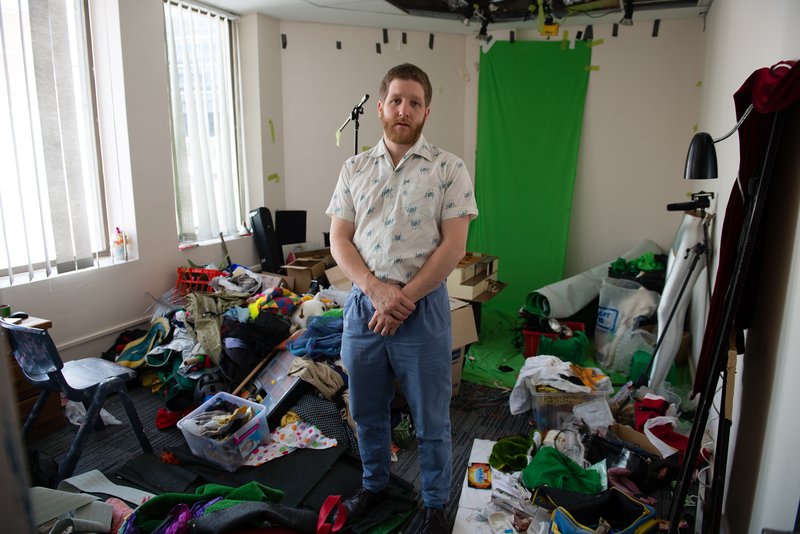 Graduating from UNSW with a Bachelor of Fine Arts specialising in drawing and painting in 2005, Heath Franco is Parramatta-based artist working in digital media and performance. He creates videos that are structured with respect to flow and rhythm rather than traditional plot narrative and that in turn attract and repulse the viewer through a mix of curious aesthetic, catchy jingles and absurd, at times grotesque performances. The use of repetition is a consistent feature of Franco's video works produced in recent years, and along with the absurdist sensibilities and use of himself as sole performer, is a defining feature of this body of work. Conceptually, the works are informed by explorations into Western popular culture and desires, domesticity/notions of 'home', the chaos of existence, and contemplations on the nature and possibilities of space-time.
Recent solo exhibitions include ALTERLAND at AEAF, Adelaide, HOME AGAIN at Wagga Wagga Art Gallery and HOME TOWN at Galerie pompom. Recent group exhibitions include 2015 NSW Visual Arts Fellowship (Emerging) at Artspace, Art As A Verb at MUMA, Caulfield and Artspace, Sydney, Sideshow at UTS Gallery, Sydney, Impact at AGWA, Perth and Primavera 13 at MCA, Sydney.

Heath talks to NAVA about getting started as an artist, sustaining his practice, and the sense of companionship art can offer.

Above: Heath Franco in his studio at Parramatta Artists Studios, 2013. Photo Alex Wisser.
Direction and titles: Blood and Thunder
Production: Dominic Kirkwood
Director of photography: Yanni Kronenberg
Interviewer: Brianna Munting