Dani Marti
Currently based in Cessnock NSW and works across video, installation and public art.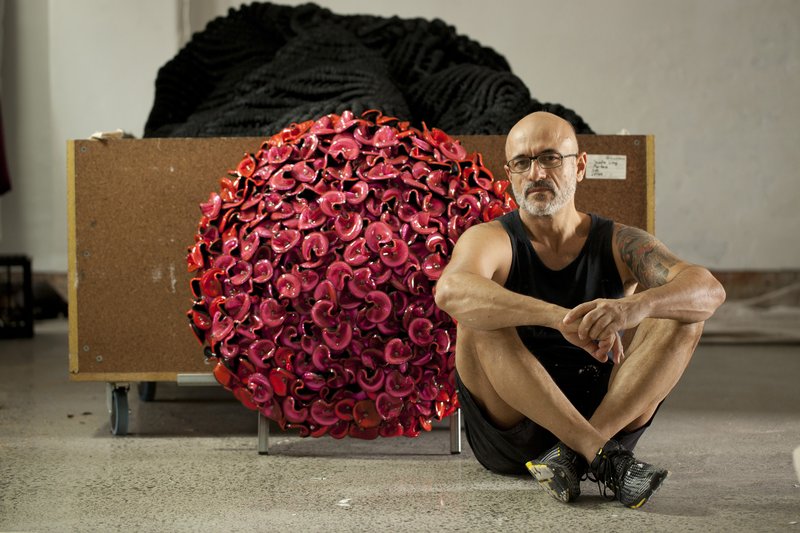 Dani Marti was born 1963 Barcelona, Spain and currently lives in Cessnock NSW. Marti works across video, installation and public art. His unorthodox woven and filmic works turns to wider notions of portraiture and sexuality in modernism, minimalism, and geometric abstraction.
Oscillating between hopefulness and failure, Dani's work is hinged to a representational paradox. On the one hand it presupposes belief in the act of portrayal, and on the other hand it tacitly admits portraiture's inevitable failure to accurately capture.
Dani Marti's first solo show in Western Australia, 'Black Sun' is set to take over Fremantle Arts Centre's galleries as part of the upcoming 2016 Perth International Art Festival.

Dani chats to NAVA about the simultaneous isolation, challenges, and joy that is found in the life of a full-time artist.
Photo by Tanja Bruckner, 2016
Direction and titles: Blood and Thunder
Production: Dominic Kirkwood
Director of photography: Yanni Kronenberg
Interviewer: Brianna Munting