Torika Bolatagici
Torika Bolatagici is a Fijian-Australian multidisciplinary artist and academic currently based in Melbourne.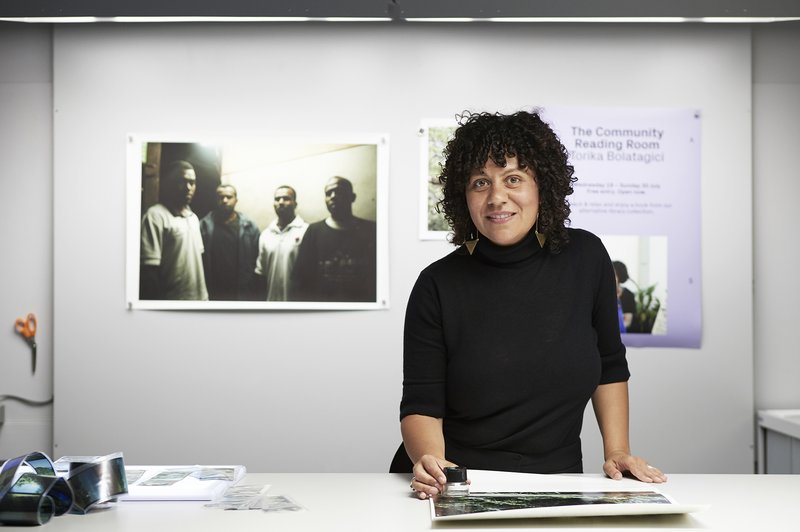 Torika Bolatagici's practice focuses on the centering of black and brown lived-experience and the relationships between visual culture, human ecologies and indigenous Pacific counter-narrative. She is interested in exploring the tensions and intersections between gender, embodied knowledge, commodification, migration and globalisation.
Torika's work has been exhibited in New York, San Francisco, Taiwan, Mexico City, Yogyakarta and throughout Aotearoa New Zealand and Australia. She has published in peer-reviewed journals and presented at local and international conferences on the representation of mixed-race identity; Pacific arts practice in Australia and Fiji and gender and militarism in the Pacific.
Major exhibitions include the 7th Asia Pacific Triennial (Queensland Art Gallery, 2012); Towards the Morning Sun (Campbelltown Arts Centre, 2013) and Meleponi Pasifika (Indonesia Contemporary Art Network, 2014). In 2016 Torika was artist-in-residence at Fresh Milk Barbados. Torika is currently showing as part of WAWA:Art in the Contemporary Pacific, curated by Cheng-yi Chien and Mei-Chen Tseng at the Kaohsiung Museum of Fine Arts in Taiwan until 20 February 2018. In November 2017, she produced the Melbourne presentation of the Transoceanic Visual Exchange including new video, documentary and expanded cinema from the Caribbean and Oceania, initiated by Fresh Milk Barbados. Her solo exhibition The Camouflage Act will run from 31 January – 25 February 2018 at C3 Contemporary Art Space. Torika is also collaborating with Sydney-based performance collective Black Birds (Emele Ugavule and Ayeesha Ash) on new work being exhibited in Wantok - part of Mangere Arts Centre - Nga Tohu o Uenuku's programming marking the 125th anniversary of suffrage in Aotearoa New Zealand in April 2018.
In addition to her own practice, Torika also produces socially-engaged projects such as the Pacific Photobook Project and the Community Reading Room which foster life-affirming spaces for creative communities of colour.
The Community Reading Room is a pop-up destination for research, community discussion and engagement around international visual arts and culture, with a particular focus on contemporary art and theory from Oceania, Africa and the Americas. The Community Reading Room has appeared at Colour Box Studio (2013), Footscray Community Arts Centre (2014), Testing Grounds (2017) and Arts House (2017).
Torika is a lecturer in Art and Performance in the School of Communication and Creative Arts at Deakin University. She has a PhD from UNSW Art & Design on the topic Somatic Sotia: Commodity, Agency and the Fijian Military Body.
In this video, Torika chats to NAVA about the difficulties of juggling an arts practice while being a parent, and finding pathways through tertiary study for alternate narratives and knowledges outside the mainstream.
Video Production: Dominic Kirkwood.
Photo: Zan Wimberley.